There are plenty of theories for why YouTube became one of the fastest growing startups in Silicon Valley history. Julie Supan says the reason is simple: "We sold the emotion."
When she became the company's first head of marketing and communications in December 2005, she immediately hunkered down with its cofounders to decide what—and who—they were about. Unlike other video-sharing sites at the time (and it's easy to forget now that there were hundreds), YouTube was built in Flash (every other product required people to download software), it didn't curate long-form professional content, or take the celebrity-driven approach that many advisors were suggesting. They weren't even particularly concerned about video quality.
Instead, they doubled down on ensuring YouTube was a "stage for everyone to participate"—specifically someone who was simply looking to have a human experience, to laugh, to share their talents, to learn something. "My team focused on showing not telling by promoting videos that people loved — whether it was a video of otters holding hands, a young woman singing in her bedroom, a man sharing his stories of WWII, or somebody teaching viewers how to fix a sink. What we cared most about was how it made them feel."
Celebrities and brands would follow, of course, as would that $1.65B acquisition by Google. But it was the everyday user who defined YouTube's strategy and introduced the world to a new kind of virality.
Since leaving the company in 2009, Supan has become one of the most sought-after branding experts in Silicon Valley, helping companies like Dropbox, Airbnb and Thumbtack craft their positioning prior to launch. Her first step? Identifying their target user—the high-expectation customer. In this exclusive interview, she explains who that is, how to find them, and why every startup needs to ditch generic platitudes and start speaking to the people who will really care.
Position with Precision
"Positioning is the big bet a company is making over the long term," says Supan. "It's the strategy for building your business, product, and brand. It's the clear action plan that will translate into positive revenue, happy customers and a great place to work." Your position isn't your messaging or your product roadmap—but it is the foundation of every decision you'll make along the way.
Before you can embrace where you're going, you need to understand who you're taking with you. "Identifying the one thing you do really well that is original and defensible is the first step. Then you have to align your business, product, operations and marketing to ensure that you are building precisely what customers need—even if they didn't realize they needed it until it came into their lives."
To kick off her positioning work, Supan walks founders through five key questions:
Who is the customer that needs/wants your service or product most?
Why does your product or service matter to them?
How do they feel about your product or service?
What is its true benefit to them?
Will your product exceed their expectations?
The name of the game here is precision. "If you're working with shared or autonomous vehicles, ask: if I don't have to drive my own car someday, then, what will I be able to accomplish now that I will get some time back in my day?" says Supan. "Or for that storage startup: If my life's work is in the cloud, how will that change what my workday looks like?" Think about the customer who'll get the most out of your product, so you can speak directly to them — and bet on their emotion."
What Supan sees more often than not, though, is the opposite approach: Early-stage founders, eager to look good for that next funding round or earn enough to make it another month, go after every possible user. They launch their products with a chorus of generalities—"We're going to change your life!" or "Revolutionize X!"—in an attempt to be something for everyone. After all, the goal is to rack up users, and a DAU is a DAU, right?
Wrong.
"Founders are told that they need to bring up their daily active users, their monthly active users. They need to make sure they have the right level of activity. They need to make sure they have the right level of retention. They need to have the right level of acquisition. It's a lot," says Supan. "And they believe that appealing to every customer is one way of solving these problems."
But Supan asks founders one more question—an easy one—to highlight the folly of that line of thinking: Could you do all of that on the product side?
"They will always say, 'Well, of course not,'" she says. "Resources are constrained. They have to force rank what they can build. Well, series A- and B–stage companies don't have the resources to target every customer, either. Be selective about which customers you speak to and which ones you don't.""
Moreover, a "see what sticks" approach in the early days can be a dangerous drain on your internal processes and staff morale. When a company lacks focus, that plays out in its day-to-day operations. "Meetings run longer, decisions get delayed. People get frustrated not having a clear strategy that they've bought into," says Supan.
"All of this means that you have every reason to do this work, to figure out your precise target customer for the short and long-term. Even if it means taking a couple of months to really nail this down. What's a couple of months in the roughly 5-10 years you'll spend betting on this customer to build and grow the company?"
Enter the High-Expectation Customer
The first and most crucial step to successful positioning, then, is to define your ideal user—what Supan has coined "the high-expectation customer."
"The high-expectation customer, or HXC, is the most discerning person within your target demographic. It's someone who will acknowledge—and enjoy—your product or service for its greatest benefit," says Supan. That discernment is key, because this customer is also someone who can help startups spread the word.
The HXC needs to be a person who others aspire to emulate because they see them as clever, judicious and insightful.
The high-expectation customer is a good consumer. They're someone who can be trusted to know the market and make good decisions. "They look things up. They research things. And they have ideas for new types of products or services that can help them save money, gain time, get healthier or make their team more productive," says Supan. "If your product exceeds their expectations, it can meet everyone else's."
Consider who this customer is for some well-established companies:
Airbnb: This HXC is invested in being a good global citizen, and doesn't want to simply visit new places but to belong. "It's the guest who wants to 'live like a local' and experience Paris as if they are living there," says Supan. "They're energized by the idea of staying in unique spaces and feeling welcomed, but are cost-conscious, too."
Startups like Airbnb that build a two-sided marketplace—guests and hosts, riders and drivers, buyers and sellers, etc.—may be wrangling twice the people, but their process for identifying the HXC doesn't actually look that different. "The company does have to take a position. While Airbnb will say consistently that the hosts are their business—and that is true—the position of the company is toward the guest. It's about belonging," says Supan.
But there's no rivalry there; hosts relate to that position. "They, too, want to open their homes to learn about different cultures, and increase their income to be more self-reliant. They understand who Airbnb's guest is and want to welcome them," says Supan. "And, many hosts are also Airbnb guests, which is typical of marketplaces where the top sellers can also be the top buyers. Messaging, in these cases, may change depending on which side of the marketplace you're talking to, but your positioning should not."
"There are more riders, joiners, attendees, viewers, customers, guests, and buyers in the world than there are drivers, organizers, creators, pros, hosts, sellers," says Supan. "If you bring in the largest audience in the world, you will bring in the best video creators. Same is true for Airbnb — if you bring in all the guests in the world, hosts are motivated to showcase their unique spaces and participate in this new sharing economy."
Dropbox: "This one may come as a surprise, because people used to think of them as just a file sharing and syncing technology company. But the Dropbox high-expectation customer is actually a person who wants to simplify his or her life," says Supan. "They're trusting, organized, tech-savvy, and looking for ways to get some time back in their day. They want to know they're covered, that someone has their back when it comes to their life's work, which is primarily in their computers—family photos, videos, work files, school docs."
That's not every Dropbox user; plenty of people just use their free account to share a file here and there. But that's the idea: your HXC should not be an all-encompassing persona. "The high-expectation customer will benefit from the product's greatest attributes and spread the word. Then others will say, 'If it works for my tech-savvy friend Lisa or if it works for Tishman Construction, which built the World Trade Center and was an early power user of Dropbox, then it will probably work for me,'" says Supan.
Lululemon: Of course, companies outside of tech benefit from well-defined HXCs, too. Chip Wilson, founder of Lululemon, described his company's two "muses" in a 2015 New York Times piece: Ocean, a 32-year-old single professional woman, inspired his initial target market and was later followed by Duke, her 35-year-old male counterpart, an "athletic opportunist."
These weren't just demographic sketches—Wilson understood his muses, his HXCs, down to their daily routines. Ocean, for example, owns a condo and likes to travel. She has about an hour and a half to work out each day. Of her, Wilson told the Times, "If you're 20 years old or you're graduating from university, you can't wait to be that woman. If you're 42 years old with a couple children, you wish you had that time back."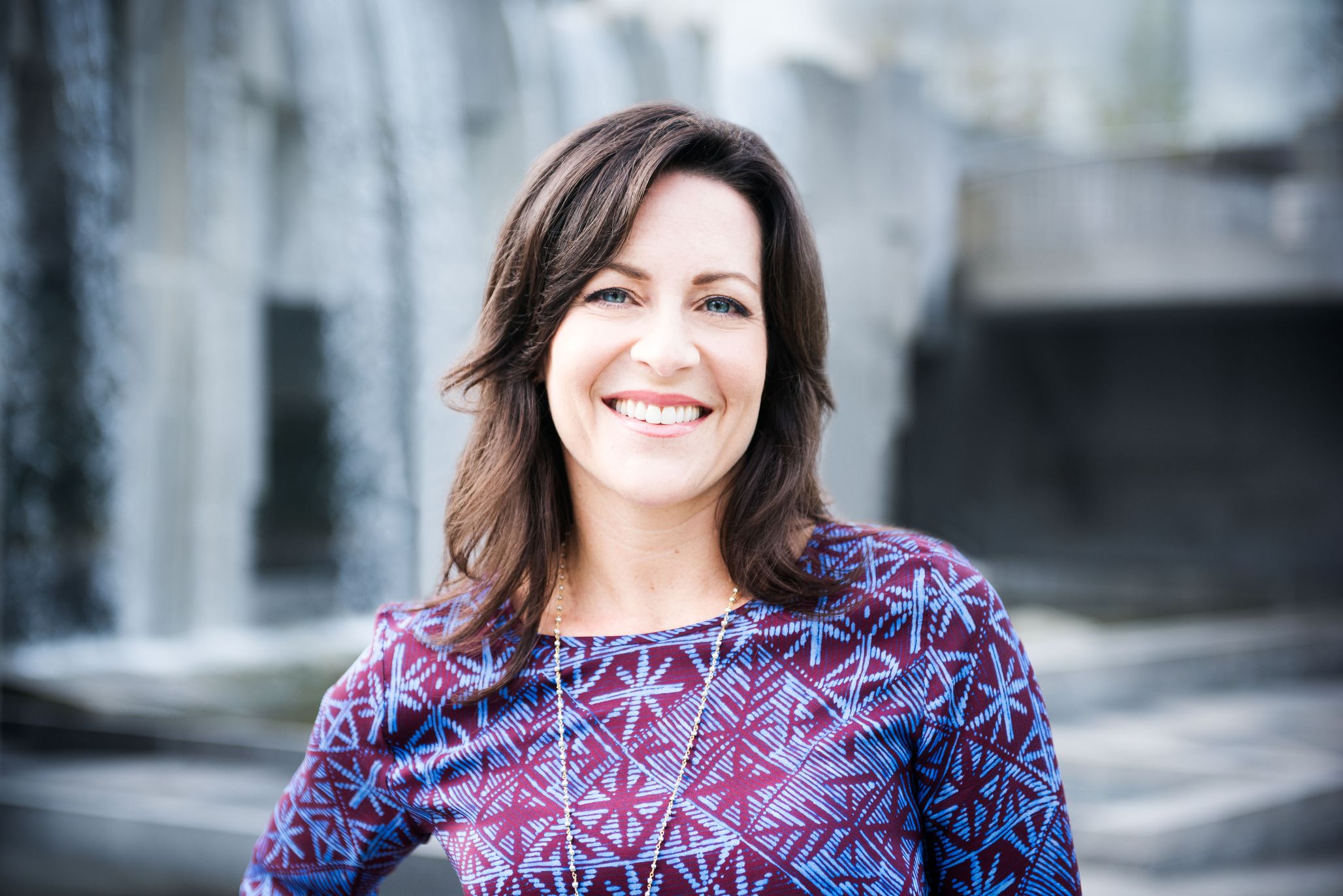 Why Your HXC Isn't Necessarily Your Early Adopter
It's tempting to assume your early adopters are also your HXCs, but that's not always the case—and failing to make that distinction can prove challenging to a young company.
Take FlightCar, the airport car-sharing startup that matched outgoing, car-owning travelers with incoming visitors. The company's earliest adopters were its monthly car-sharing customers—those car owners who traveled extensively and were wooed by the notion that they could earn a guaranteed monthly payment for cars that would otherwise sit idle, accruing parking fees. "Our early ads had dollar signs all over them," says Supan, who came on to help FlightCar shift its strategy and rebuild the product last year.
While those early customers did quickly drive supply and volume, they weren't invested in the company's underlying mission. "We built the entire model—the business model, the operations model, the marketing model—around a target who didn't embody the sharing economy. Those users didn't value their role or see themselves as part of a car sharing community helping people become more self-reliant," says Supan. "And when it came to helping FlightCar grow, they didn't care about that either. When there was a problem, they were the first to write angry Yelp reviews. They had no interest in helping the company improve its policies or being open to changes as the company began to evolve the business model and improve operational efficiencies. Because there was very little goodwill, the company was not given the benefit of the doubt as it expanded from one airport in the U.S. to 17 locations."
In parallel, another customer set was growing organically from the very beginning, which they called the standard customers, a very different type of user. Acquired by word of mouth, they were invested in the self-reliance of the sharing economy, and embraced their role as beta testers of a new concept. They were excited to save money on parking while they were away and earn a little extra money while renting their car to a visitor who came to their town. These were the high-expectation customers.
"They were the people that could have helped to create the right kind of growth, the customers that would promote a brand, spread the word over the years, and encourage others to follow and participate. But the model wasn't built for them," says Supan. "It had evolved with the paid customer as the North Star, and the company worked diligently for nearly a year to refocus and rebuild the FlightCar experience from the ground up. Ultimately, the team made a decision to sell its newly redesigned technology platform to Mercedes-Benz Research & Development North America, where it has become part of their innovation lab for global mobility services."
Find Your HXC
It's no exaggeration to say that correctly identifying the target customer can make or break a young company. Founders need to take the time to methodically define their HXC:
Do your research. This is not the time to guess or go with gut reactions. "A significant amount of customer research is required to deeply understand what people love, what frustrates them, what they believe your greatest challenges and true benefits are, and what they wish for in the long term," says Supan.
She advises startups to gather data by targeting the full range of customers — happy, unhappy, recent, early, active, inactive — across geographies and through no fewer than five channels, including:
general population or decision maker surveys
single-question and open-ended surveys
single questions embedded into sales or marketing calls
phone interviews
customer service channels
product intercept surveys
app store reviews
"You might even have to create new channels and build features to capture data as people are engaging with your product or service," she says.
Equally important at this stage is what not to do. "Don't ask customers questions about features or about your UI. Tools such as Usertesting.com won't work for this kind of research. The people who agree — and are paid — to test products tend to be much more polite and less passionate about your product," says Supan. "And if you can predict the answer to a question, don't ask it. You shouldn't cut your survey or interview short, but be mindful of people's time, too. I recommend letting the customer know that you are doing a survey to better understand how they feel about the product and that their thoughts will go directly into the company's strategy."
Calibrate the data. And don't rush it—this can take several weeks of your team's time. Looking at the insights gathered across channels, begin to identify the common themes in your data. Ask these questions to surface these trends:
What are you seeing that was expected and unexpected?
What direction are those results pointing you in?
How does that align with your current strategy, roadmap and team?
Define your customer. With your aggregated data in hand, it's time to start sketching out the profile of your high-expectation customer. This is where you'll identify the specific personality traits and characteristics that define the target audience.
If you've designed your surveys well, you can often look to respondents' own words for a head start. "One of my favorite questions is 'How would you define the kind of person that would benefit from this product most?'" says Supan. "When people answer, they usually describe themselves. It's a great way to ask the 'Who are you?' question while making people feel like they are describing someone else."
Calibrate again. Before wrapping up, Supan suggests running through some final questions to make sure you've hit on an HXC you can really live with:
Who looks up to this person?
Is this person someone people feel they can relate to or aspire to be?
Can you put yourself in their shoes and see your product from their point of view?
What would cause them to be disappointed by your product and what do you have to do to ensure this won't happen?
Consider Your Customer's Mindset
Once you've defined your HXC, you're almost there. To get the most mileage out of that definition, though, you need to put it in the context of the customer's past experiences—their consumer ecosystem and the biases they bring to your product. Otherwise put, you need to consider whether they're coming to you with a growth mindset or a fixed mindset.
If your target customer has a growth mindset, great. "In those cases, users are incredibly open. They've never tried this before, and they can't even imagine it can exist. Take the first time people discovered the most unique of spaces on Airbnb: 'Wow, I can stay the night in a windmill?' There's no context for that so they are excited and amazed," says Supan.
Other times, users will come to you with a fixed mindset, and it's important your product inspires and encourages them to reimagine what's possible and then delivers. "Take Thumbtack, the leading online marketplace for local service professionals. Many customers come to the site thinking, 'Contractors don't call back. They're hard to reach. I'm going to have to make 11 calls to find out if one is available,'" says Supan. "Thumbtack is aware of this mindset having done extensive customer research very early on. The team is positioning the company with a 'you can do it' approach, using statements like 'Customers use Thumbtack to get millions of projects done quickly and easily.'"
Having done that early research, Thumbtack has built and positioned its service to wow customers as soon as they request a pro to help them with their projects. "When the customer promptly gets a quote from an available, reputable pro without having to place calls and do the legwork, they've moved to a growth mindset and feel supported and valued by the company," says Supan. "This customer is very likely to come back."
"You can be more successful and generate goodwill speaking in an aspirational way to the customer rather than anti-positive messaging such as 'This was broken before, but now we've fixed it,'" says Supan. "The goal is simply to guide the customer toward a spirit of openness so they can benefit in a positive way from change."
To build anything transformative, you need a customer that's willing to give you the benefit of the doubt.
Get the Team on Board
If that sounds like a personal relationship, in many ways it is. After all, you're going to be spending an enormous amount of time with this "person." Simply put, you need to like them. And you need your team to buy into the relationship, too.
"Brian Chesky, the CEO of Airbnb, has said, 'You have to become the person you're designing for,'" says Supan. "The entire team needs to agree that this person is worthy of their time. In many ways, they need to aspire to be the HXC, too."
There's no way around it: startups are a grind. If you're not building something you want to build, it's next to impossible to stick it out. "I've seen companies retool the entire company for a customer that they're not excited about. Sometimes, I've talked to companies that don't like or can't relate to their high-expectation customer," says Supan. "That is really difficult. That affects the culture. That affects hiring. That affects the energy of people on the team—their focus and commitment."
On the flip side, nailing the high-expectation customer can be game-changing for a startup. "You'll actually see a physical response from your team—newfound energy—if they agreed with and were part of defining the target customer. You'll see more urgency and a sharper focus," says Supan.
A clearly articulated HXC can even help focus your hiring. "In many ways, if you look at everyone that works at Lululemon, they channel Ocean," says Supan. "When you get off the elevator for an interview at Airbnb, you're literally group-hugged and welcomed. They define their customer in terms of love, caring about people, being a global citizen, and you need to feel that as soon as you step foot in the office."
Hiring for shared sensibilities is not enough, though. You need to be deliberate about rolling out your HXC, and make this person a regular, familiar presence in the office. "Create a presentation or cheat sheet that can be shared with the whole team, offer a tutorial as part of onboarding new recruits or develop a scorecard of how well the product is doing in exceeding this customer's expectations. Mention the HXC in all-hands meetings. Consider convening a focus group or 'user council' that reflects a cohort of HXC customers and run strategies and new features by them."
Hit the Ground Running
Your work is not done, of course, once you've identified your high-expectation customer and brought the team on board. You need to incorporate that customer into the DNA of your company—your strategy, product roadmap, operations and marketing. "It can take 6–8 weeks to do this well and discuss how things need to be altered to exceed the expectations of your HXC," says Supan. "In almost every company I've been a part of, we were able to review the product roadmap with a sharper perspective, freezing some features and in most cases building new ones that better reflected our new position and HXC."
When it comes to marketing, the good news is that the work you've put in on the front end will quickly focus your strategy and messaging. Relieved of the burden of that "go after everyone" mindset, you can invest your sales and marketing dollars in acquiring and retaining a single customer target—they'll take care of the rest. "There's more objectivity in one customer sharing their passion and love for a product with another than there is in ads or promotion. It allows the company to spend less to achieve lasting growth," says Supan.
Don't be afraid to use your HXC's own words, too. You invested in customer data-gathering—now mine the results for the language that will resonate most. "Customers will hear their own words and say, 'Whoa. This product is for me.'"
Keep a close eye on nonverbal messaging, too, including your product's look and usability. "If Dropbox was going to say 'It just works,' for example, their product needed to work everywhere, across every platform, in order to exceed the expectations of their HXC," says Supan. "Their design vision must also line up with how the target customer feels about the product. One of the brand values is 'We have your back.' And there's barely any UI with that product. It's up in the right-hand corner. You almost never actually interact with it. It's simple and understated, but you know it has you covered."
Targeting your messaging doesn't mean single-mindedly sticking to the first thing you try, though. "You do need to identify ways you can do some split testing on how that position is received by customer," says Supan. "Look at every touch point. You're not going to overhaul it all in one day, but ultimately you want it all in total alignment by a certain point when you're ready to put a stake in the ground."
The high-expectation customer is the truest form of virality.
Check Back In
At the end of the day, your HXC represents people—real people, living in the world—and you need to regularly revisit your target to make sure you're still hitting the mark. Supan urges startup leaders to remain keenly attentive to shifts in their company or their market, and check in when their gut tells them to. "Maybe it's every two or three years, when you've seen a certain amount of growth. At some point in the future you need to ask yourself again, 'How has the world evolved, and what does my customer expect now? How might they have grown?'"
"I look at Twitter, and while I wouldn't say they got their positioning wrong, I think they skipped the step of checking back in," says Supan. "Early on, Twitter made the call to target celebrities and other media-savvy types eager for a new way to reach their fans. It's been a successful strategy from a PR perspective, and those celebrity superusers have certainly reaped serious branding rewards. But the company's slow growth suggests that while regular people enjoy a glimpse of celebrity, that doesn't mean they'll actively use the product themselves.
"No one can aspire to be Justin Bieber on Twitter. He has come a long way since he was a 12-year-old uploading homemade videos of himself singing on YouTube," says Supan. "But I look at the Twitter product and say, 'If it works for him it will definitely not be for me.' He's setting the bar so high you actually feel excluded. This HXC is not someone that people feel they can emulate or envision themselves to be."
It's easier said than done, but continually surveying and engaging with your customers is well worth the effort. "Employ someone creative and analytical who can manage ongoing multi-channel research and work closely with the product team," says Supan. "And make sure that you are continually calibrating those insights against the HXC. Rarely have I seen a company shift their HXC entirely over the years, but it's important to evolve with them and the world around you."
The goal the first time around was to achieve consensus, and that's true the second, tenth or hundredth time you check in on the HXC, too. "You're always working toward a state where the market, the company, and your customer are in broad agreement about what you are and why you matter," says Supan. As your company evolves, the HXC serves as a valuable touchstone to ensure that you're growing in the right direction and to validate — or invalidate — your action plan.
"The best thing about identifying the HXC is that everyone — from employees to customers — gains peace of mind. Your users will understand the product, and know that it's meant for them. You'll slash your cost of customer acquisition and enjoy the benefits of a clear roadmap. With bias removed, your team can be more creative," says Supan. "Keep checking in with your HXC and calibrating insights against them. Keep learning about them. If you do the work, they'll lead you to consensus about what your company is—and what it isn't."
Photography by Bonnie Rae Mills.
More reads on PR & Marketing