Our goal with First Round Review has always been to give you rare, unprecedented access to the people shaping the tech industry — specifically, the advice that they've gained through experience, or used to get where they are today. So when we sat down earlier this year to double down on this mission, we wondered who these exceptional people — including leaders at companies like Airbnb, Slack, Warby Parker and the like — idolize and draw their wisdom from. Who do they turn to when they have tough questions or encounter new challenges? And how can we share this bigger, broader store of knowledge with our audience?
As it turns out, tech pioneers tend to be voracious readers, and they like to apply what they read. So, on the precipice of summer vacations for many, we thought it only made sense to share the reads that have inspired the people we look to for the best tactics and solutions. What follows are top book recommendations sent to us by some of the sharpest folks we've written about and work with to give First Round startups an edge. Bonus: We not only asked them for their top business book from the past year, but the recent bests across genre, and their favorite of all time — leading to a fascinating, counterintuitive web of "people who liked this also liked..." suggestions. (Like most of the advice we feature, we tried to give top billing to the unusual and original. People love Zero to One, but you already knew that.) We hope you enjoy! Happy summer and happy reading!
Your friendly Review editors, Camille Ricketts & Shaun Young
P.S. We're humbled by all the incredible folks who shared their picks with us. It truly left us feeling like this: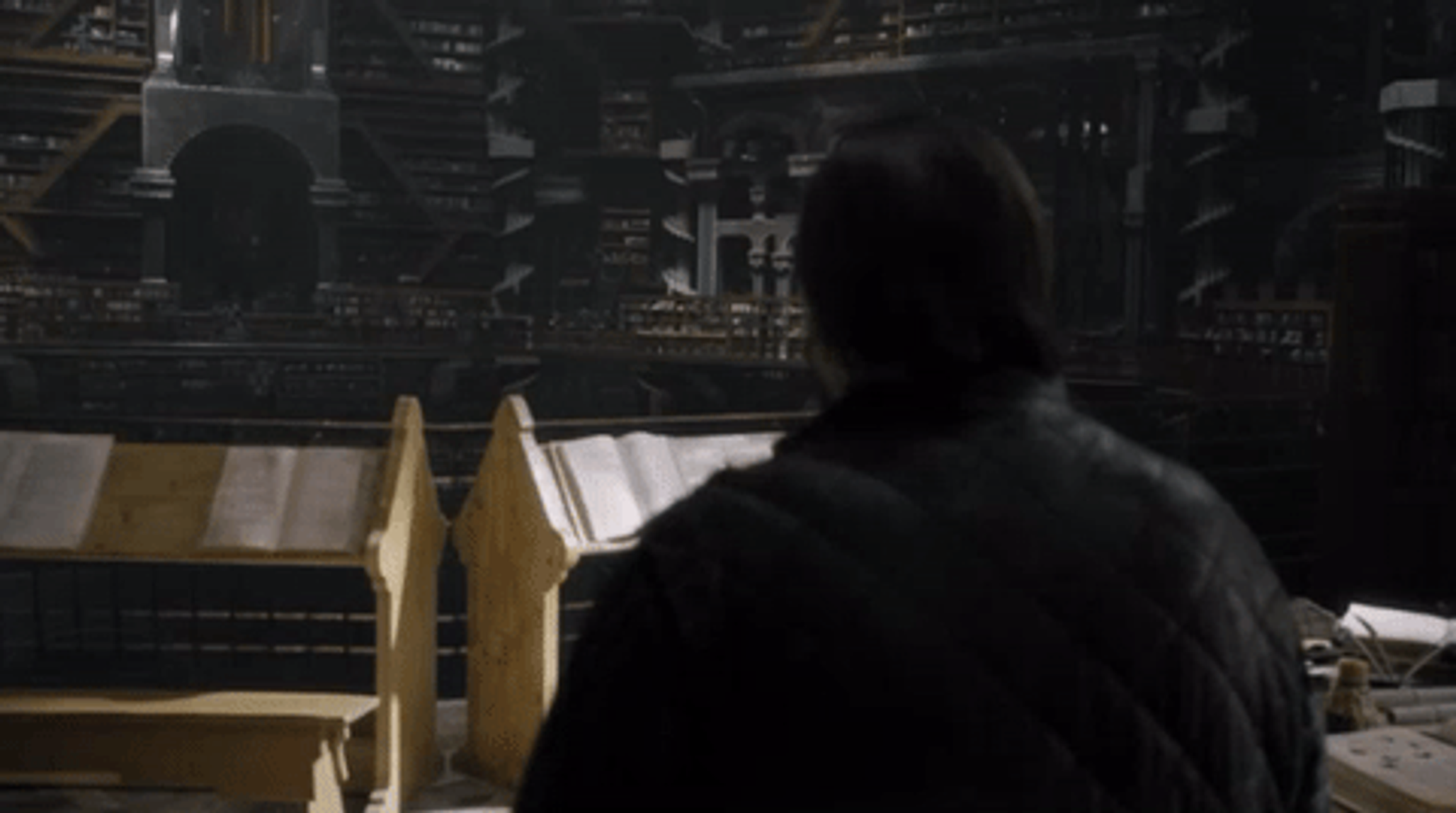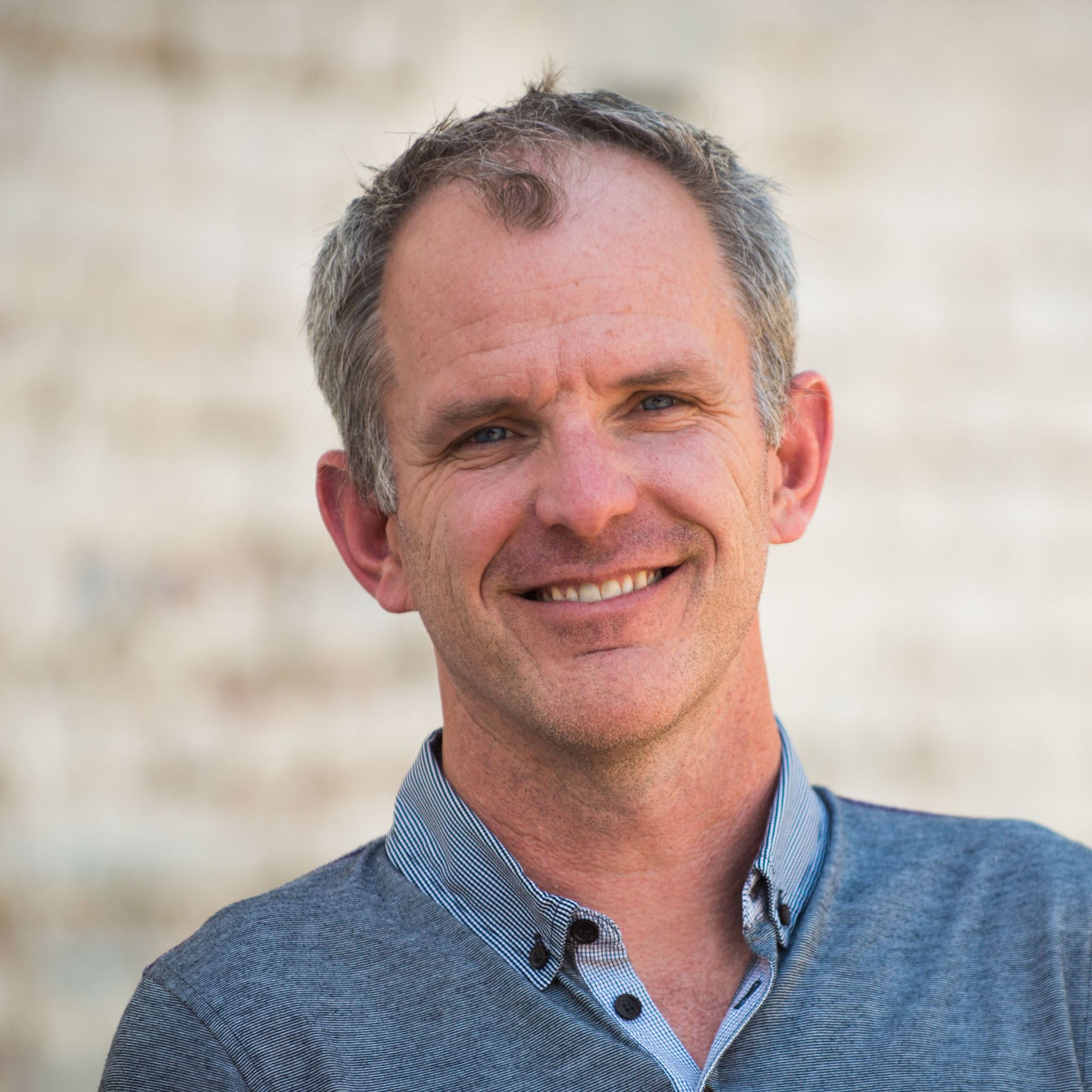 Michael Lopp's summer got off to an interesting start with him being named VP of Engineering at Slack. Having led engineering at Pinterest and people ops at Palantir before that, the well-known blogger says the best book he's read in the last year is Boyd: The Fighter Pilot Who Changed the Art of War by Robert Coram — a biography of John Boyd, who many believe to be the best fighter pilot in U.S. history and second only to Sun Tzu when it comes to military theory. "It's a stunning exploration of how humans can more effectively make decisions," says Lopp.
His other recs: The Great Bridge — "a fascinating read about when bridges were still in beta." And his all time favorite, Hyperion, a modern retelling of the Canterbury Tales known for its incredible attention to world-building detail.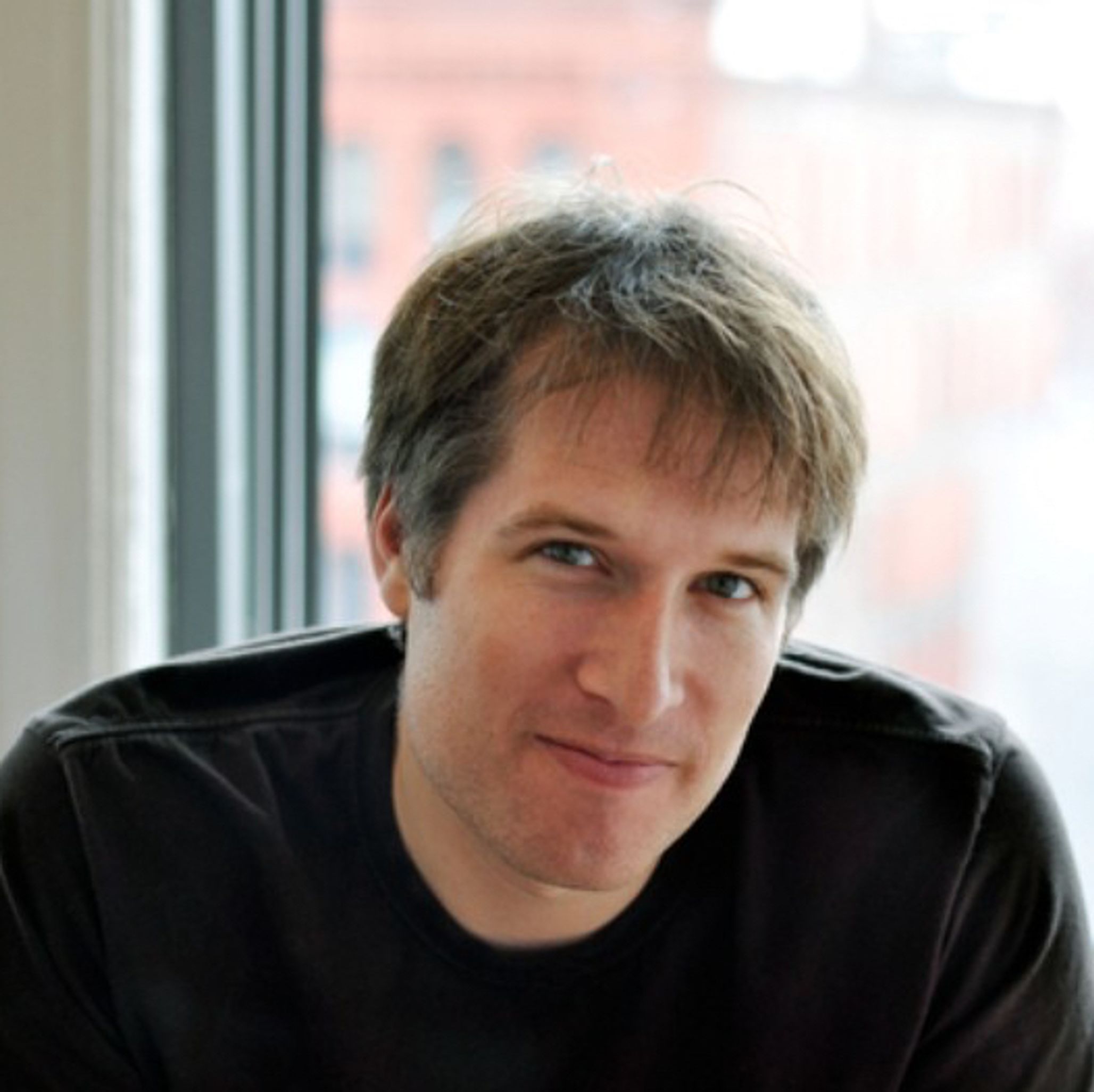 Brian O'Kelley, founder and CEO of online advertising platform AppNexus also values good decision making. His top pick this year: Product Strategy for High Technology Companies by Michael McGrath, one of the most detailed guides to product strategy ever written, drawing on over 250 stories from formative years at Apple, IBM and more. "It's just brilliant, structured thinking on how to make strategy decisions," O'Kelley says.  His other recs: Wolf Hall, immersive and insight historical nonfiction dissecting the fraught politics in the court of King Henry VIII, and his best of all time, Cloud Atlas, a weave of interlocking stories and mysteries told over the span of thousands of years.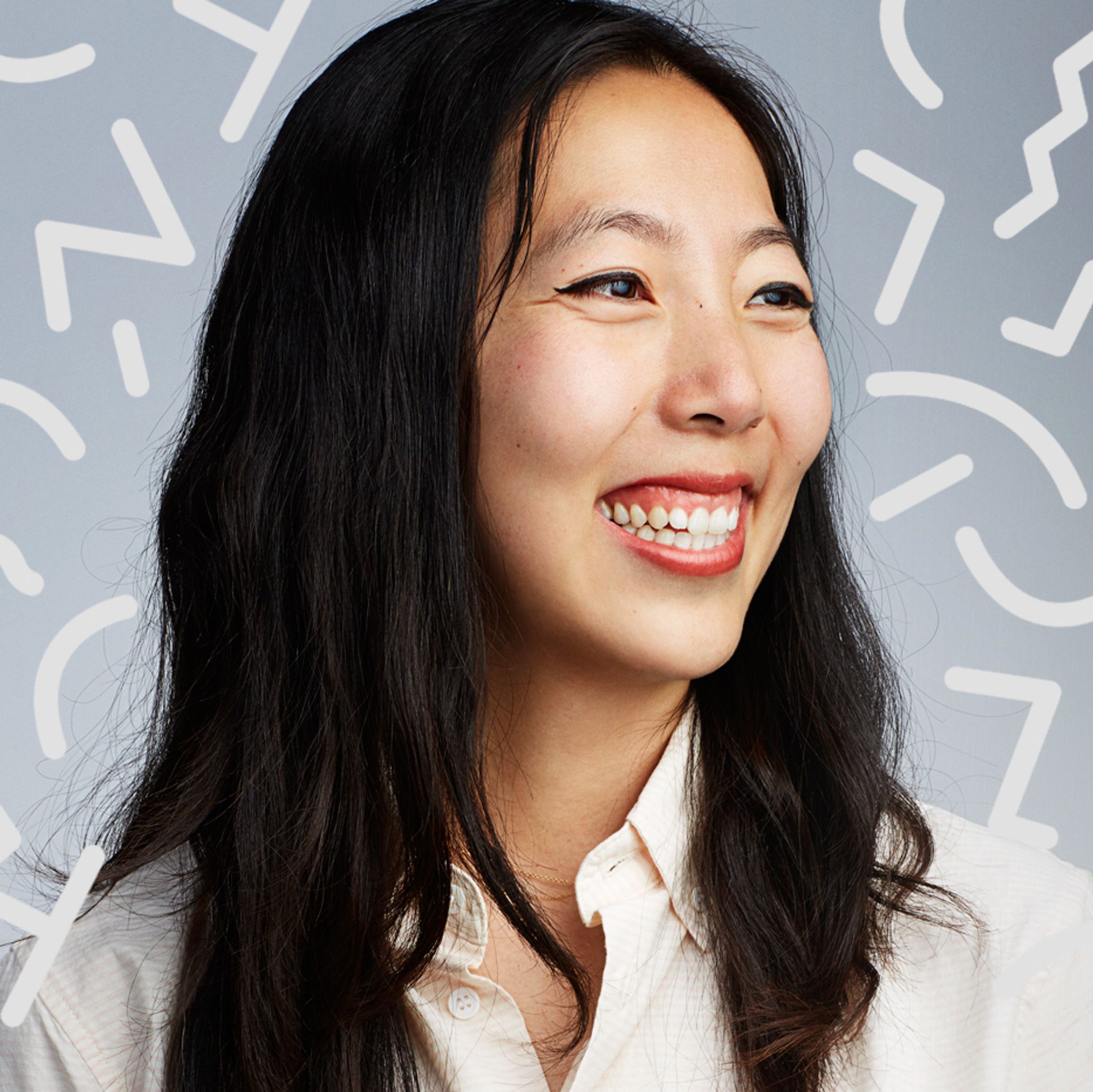 Julie Zhuo, VP Product Design at Facebook, has also achieved fame for her insightful missives on Medium about design and management. Her top pick for the year is High Output Management by Andy Grove, in which the former Chairman and CEO of Intel shares his perspective on building high-productivity teams and motivating talented people. "I picked up the book after Grove passed away this year and I found it so succinct, so clear, and so packed with easy-to-understand analogies," says Zhuo. "It really gets to the heart of what good management is."
Her other recs: Mindset by Carol Dweck, a close look at how humans can learn and grow throughout their lives if they take the right approach. "So much of being happy and productive is not about what's happening externally, but what's going on in our own heads. I loved this book for so clearly illustrating that." Then there's her long-time No. 1, The Phantom Tollbooth. "To this day, I can think of no better book that captures the imagination, wonder and adventure of life that children so intuitively grasp."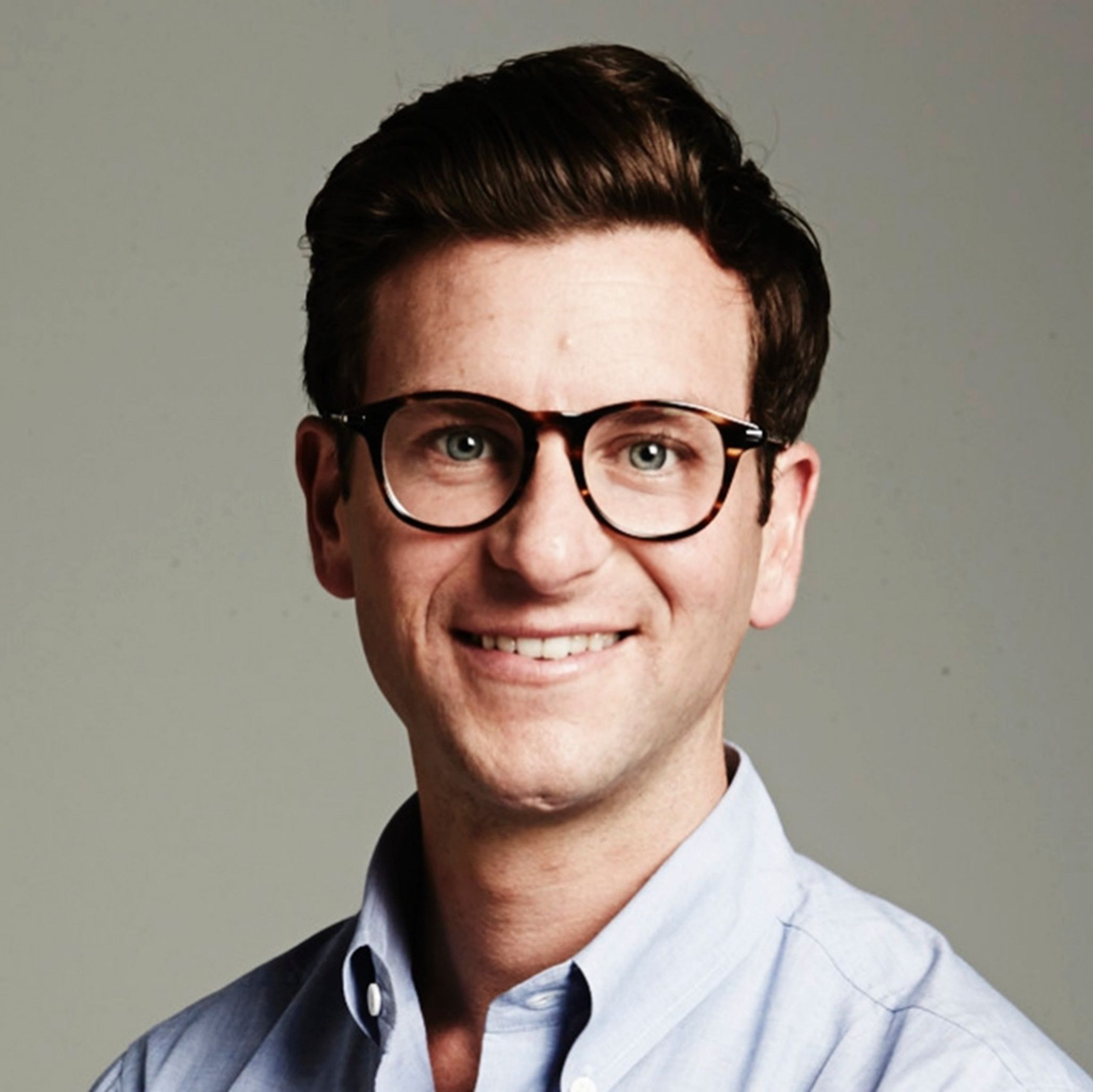 Dave Gilboa co-founded Warby Parker in 2009, and it has since grown to over 30 retail locations selling its now iconic eyewear. When we emailed him to ask for his summer reading recs, he had a popular response. His top business related suggestion: The Hard Thing About Hard Things, Ben Horowitz's brutally honest recounting of how grueling the journey of entrepreneurship through management, fundraising and scaling can be (including his hard-won advice for surviving it). Five other leaders we asked said the same thing, despite the fact that it's over two years old, proving some serious staying power.
His other recs: Sapiens (also singled out by Bill Gates this year) by Yuval Noah Harari, a shocking brief — considering the subject matter — review of early human history and how it explains how we are the way we are today. His all-time favorite? Guns, Germs, and Steel, Jared Diamond's Pulitzer Prize winner examining how and why geopolitics have favored some civilizations and not others.
Joe Gebbia, Co-founder and Chief Product Officer of Airbnb, wrote in that his pick of the year is Start With Why, the 2009 Simon Sinek treatise on why some people and organizations tend to be more inventive and successful than others, and how closely tied this is to authentic, motivating purpose. Drawing on a number of case studies, the book demonstrates again and again what it looks like when people are truly inspired and how they've built on top of that feeling to make real change and rally others to their calling.
His other rec: The Course of Love, the novel from Alain de Botton that closely and carefully follows the ebbs and flows of a long-term marriage, positing what love looks like at every stage and how the experience of falling into, being in and maintaining love fits into and reshapes the rest of people's lives.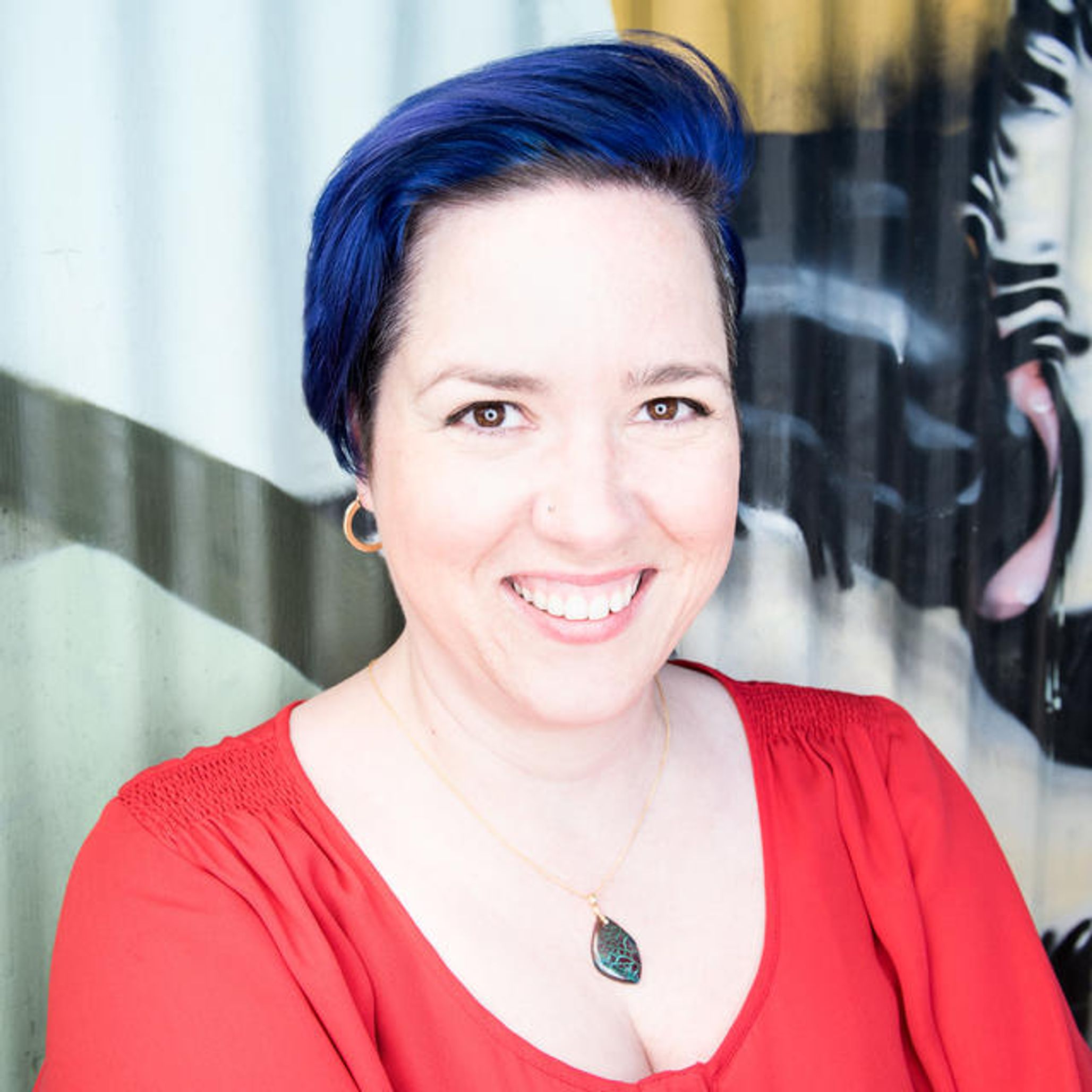 Bethanye McKinney Blount has made waves recently — along with seven other prominent women in technology — launching Project Include, committed to improving diversity in the industry in comprehensive, measurable ways. Currently a founder, she's been both VP Engineering at Reddit and an influential tech leader at Facebook. Her top pick for the year is The Internet of Garbage by Sarah Jeong, tackling the problem of (and potential solutions for) online harassment. "It's a great overview of the history and impact of systemic abuse — especially of women — online," Blount says.
Her other recs: Dead Wake by Erik Larsen (of Devil in the White City fame), looking at the causes and ramifications of the tragic WWI sinking of the Lusitania. "There's so much in this one about leadership, failures and how winners write history," she says. Her all-time favorite is a little lighter: Stephen King's Salem's Lot — a showdown against evil, of which horror fan Blount says, "I read this for the first time when I was 10 — great parenting at work — but it was almost scarier to reread as an adult."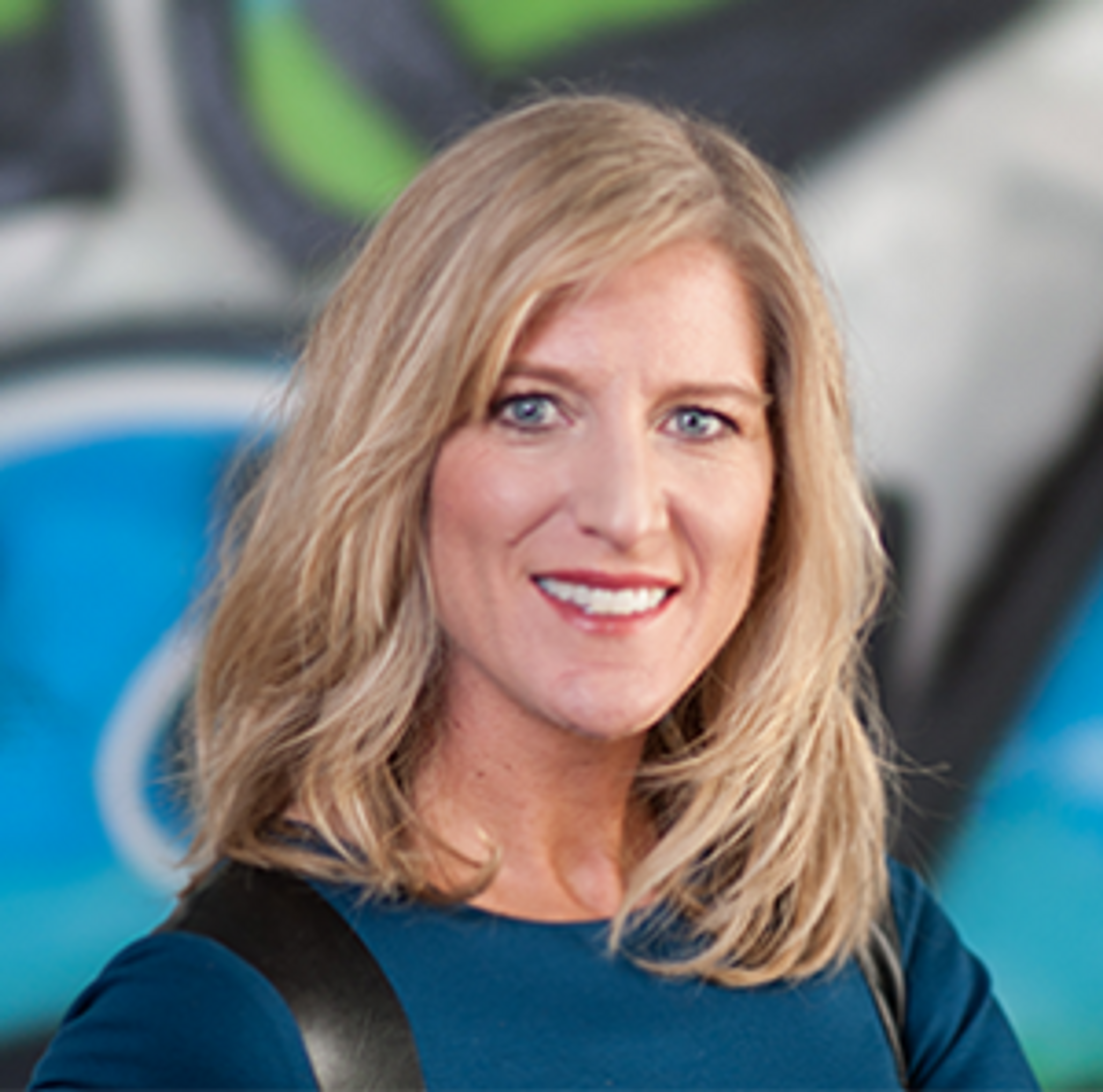 Just over three years ago, Kristen Hamilton co-founded Koru to equip talented college grads with the skills they need to actually carve out successful and meaningful careers. Today, as CEO, she's an expert on how startups can interview to hire the best. Along similar lines, her recommendation for 2016 is Hot Seat: The Startup CEO Guidebook by Dan Shapiro. It's a deep dive into the worst mistakes founders can make, and how they can sidestep the worst to become the best. "It's solid, realistic advice from someone who definitely knows what he's talking about," Hamilton says.
Her other recs: The Night Circus, a fantastical life and death battle of illusionists in alternate reality that Hamilton calls, "stunning and fantastical — a great, creative escape from business reading." Her all-time favorite is The Sparrow by Mary Doria Russell, a fictional analysis of what would happen if contact was made with extraterrestrials, and how religion and science might intersect.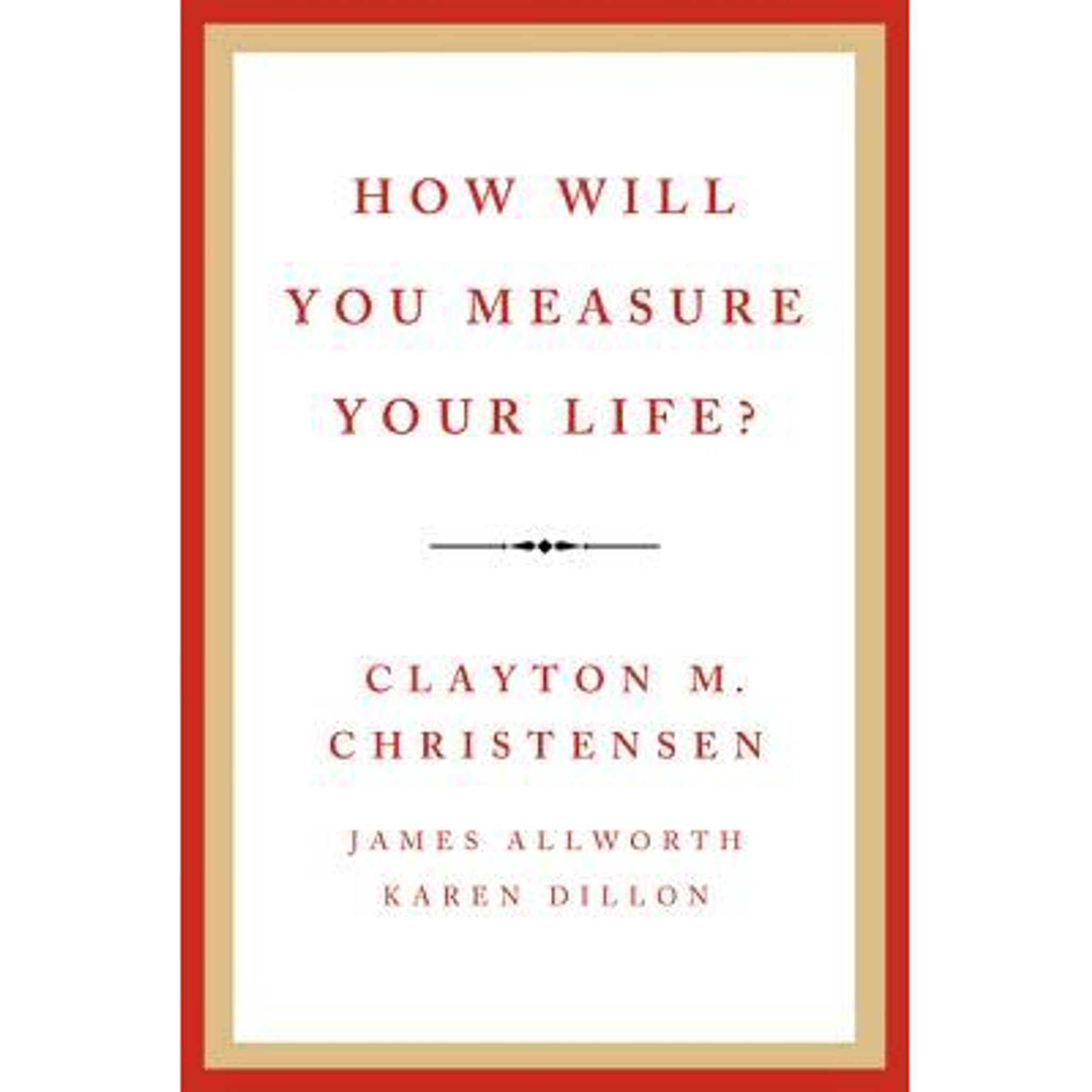 Olivia Teich, Director of Product Management at Dropbox, recommends How Will You Measure Your Life, by Clayton Christensen. The book draws on a speech he delivered to Harvard Business School graduates about what actually makes life meaningful and how you can be thoughtful and proactive about creating your own happiness. "It's full of great insights and anecdotes that provoke the right questions about what really matters," says Teich. Her other recs: Creativity Inc. by Pixar Co-founder Ed Catmull, The First Fifteen Lives of Harry August ("an engrossing and thought-provoking historical fiction page-turner"), and Snow Crash, the dystopian tech favorite by Neal Stephenson.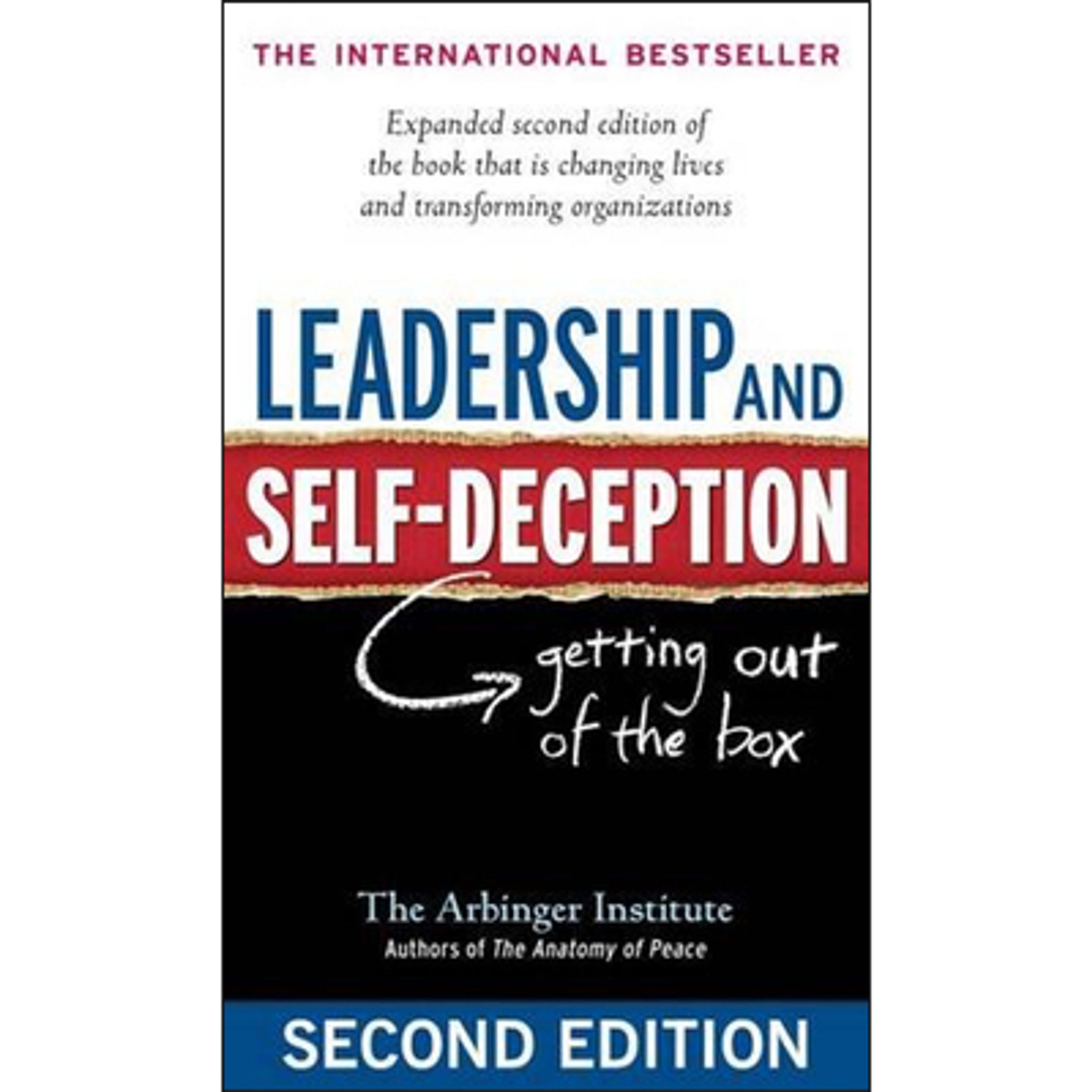 Nikhyl Singhal, Chief Product Officer at Credit Karma (and Google Product Director overseeing Photos before that), suggests Leadership and Self-Deception by the Arbinger Institute: "It's one of the better books that talks about EQ in the workplace and gets to the core challenges people have working with one another, especially at growing companies." In brief, company leaders often fail because they unintentionally lie to themselves. The book is a tool set for escaping this pattern of self destructive behavior. Singhal's other recs: I Am Pilgrim, the psychological crime thriller that he says couldn't be more relevant considering current events.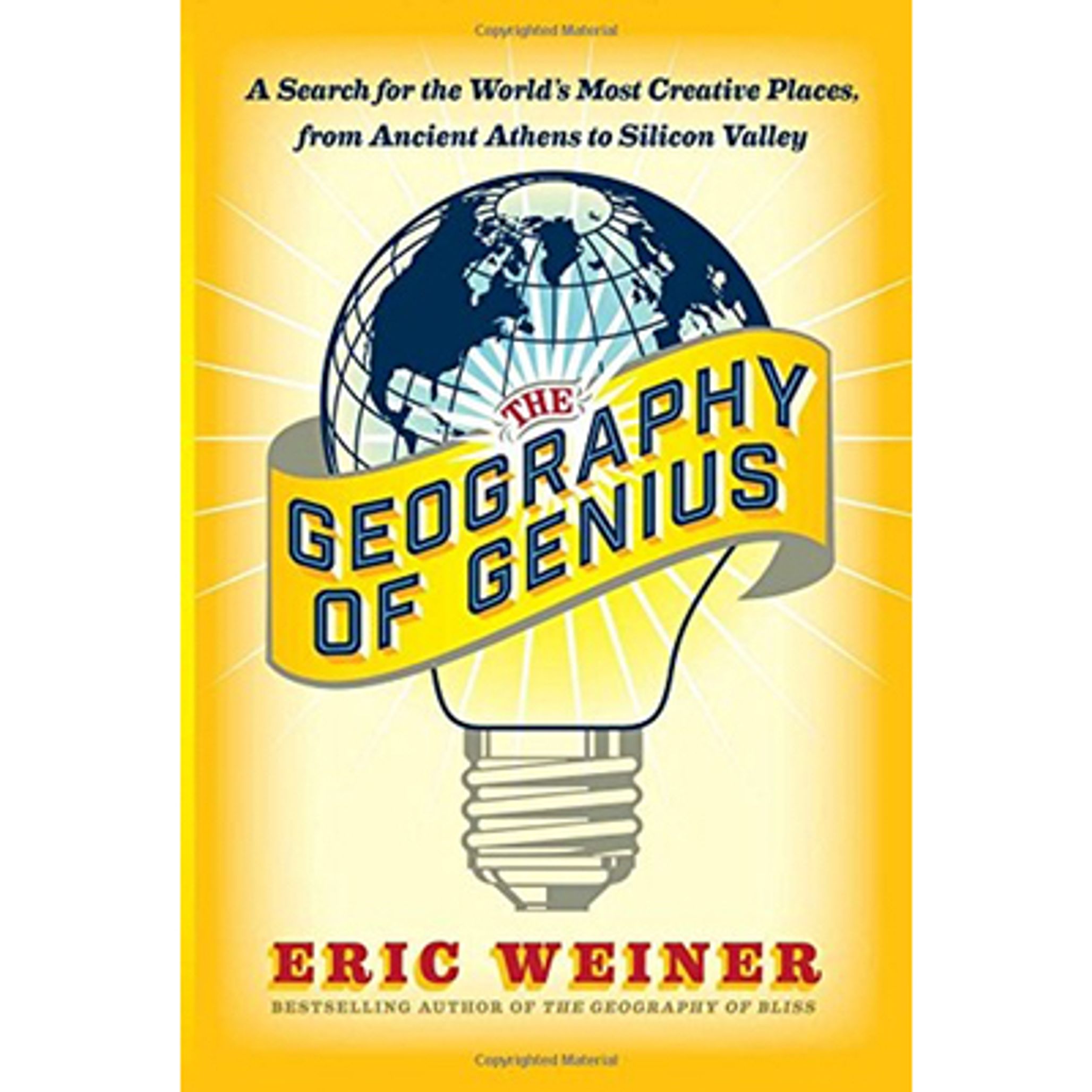 Colleen McCreary, CEO of prized startup consulting firm CCKPartners, focuses on helping new business nail their operations, product and strategy. Her top recommendation this year is The Geography of Genius by Eric Weiner, who travels around the world, taking pit-stops in different time periods to determine how and why genius thrives. "The book just a great job describing how communities through the world and history were able to be more innovative than others. It contains some big surprises too," she says. Her other recs: The Color of Water — A Black Man's Tribute to His White Mother, which McCreary says, "captures the emotions and new understandings of race told through one family's history," and her all-time favorite, A Tree Grows in Brooklyn, about strong family bonds, maternal pressure, and internal drive.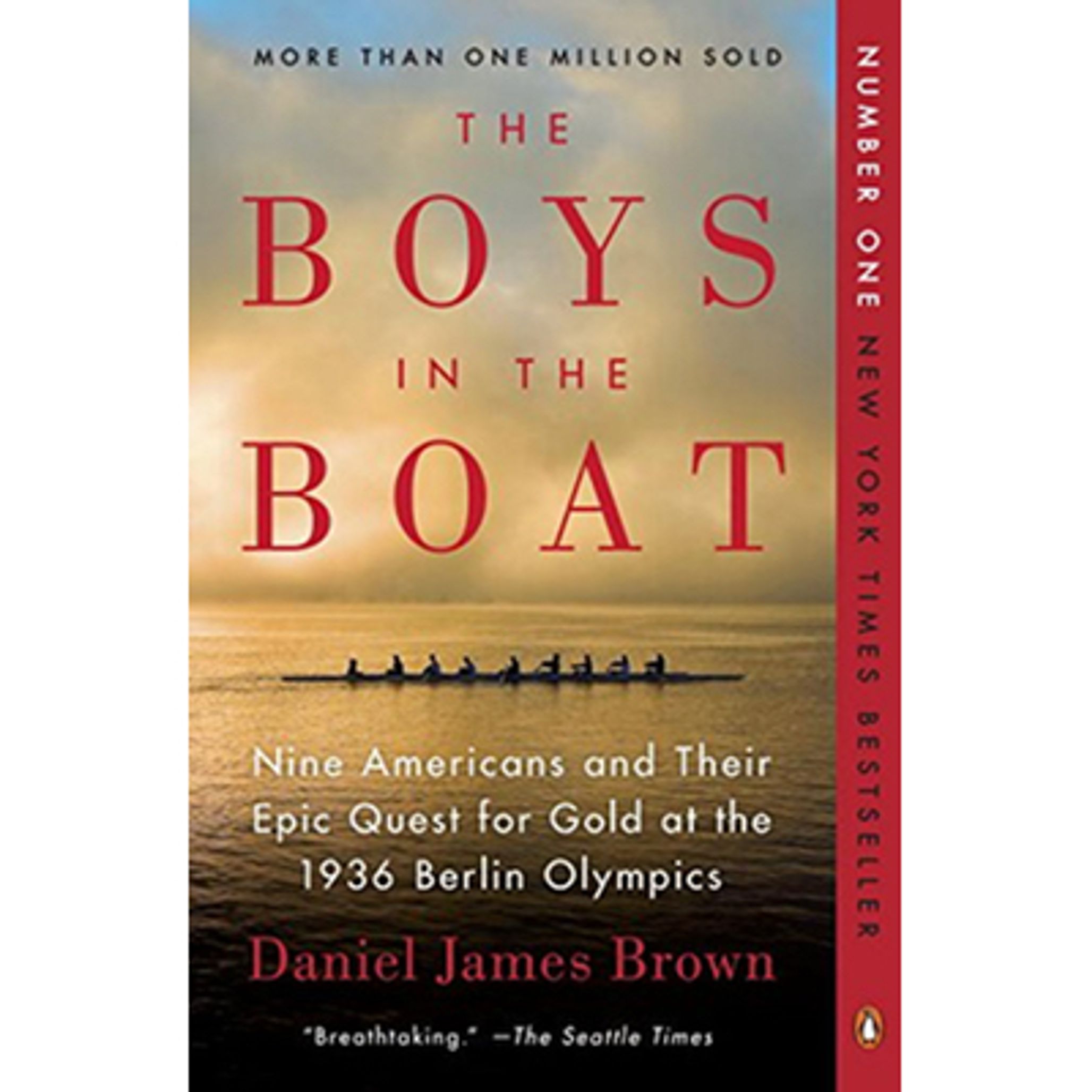 Bre Pettis is known for co-founding and serving as CEO of 3-D printing company Markerbot. Today, he's the founder of his own startup, Bre & Co. This year, he recommends The Boys in the Boat by Daniel James Brown, recounting in incredible detail the story of the American crew team that sought gold at the 1936 Berlin Olympics. Full of eccentricity, it's a celebration of determination and teamwork, or as Pettis puts it: "If you don't row together, you don't get to beat the Nazis at the Olympics." His other recs: Sex Object, the memoir by Feministing Founder Jessica Valenti. "In a world where there are countless critics sitting in their underwear being ghastly human beings on the internet, Valenti rises above it, names it, and bring all the ugliness into the light." Also The Hare with the Amber Eyes, about "the transcendent beauty of a collection of miniature Japanese sculptures" and their path through a family's history, true and tragic.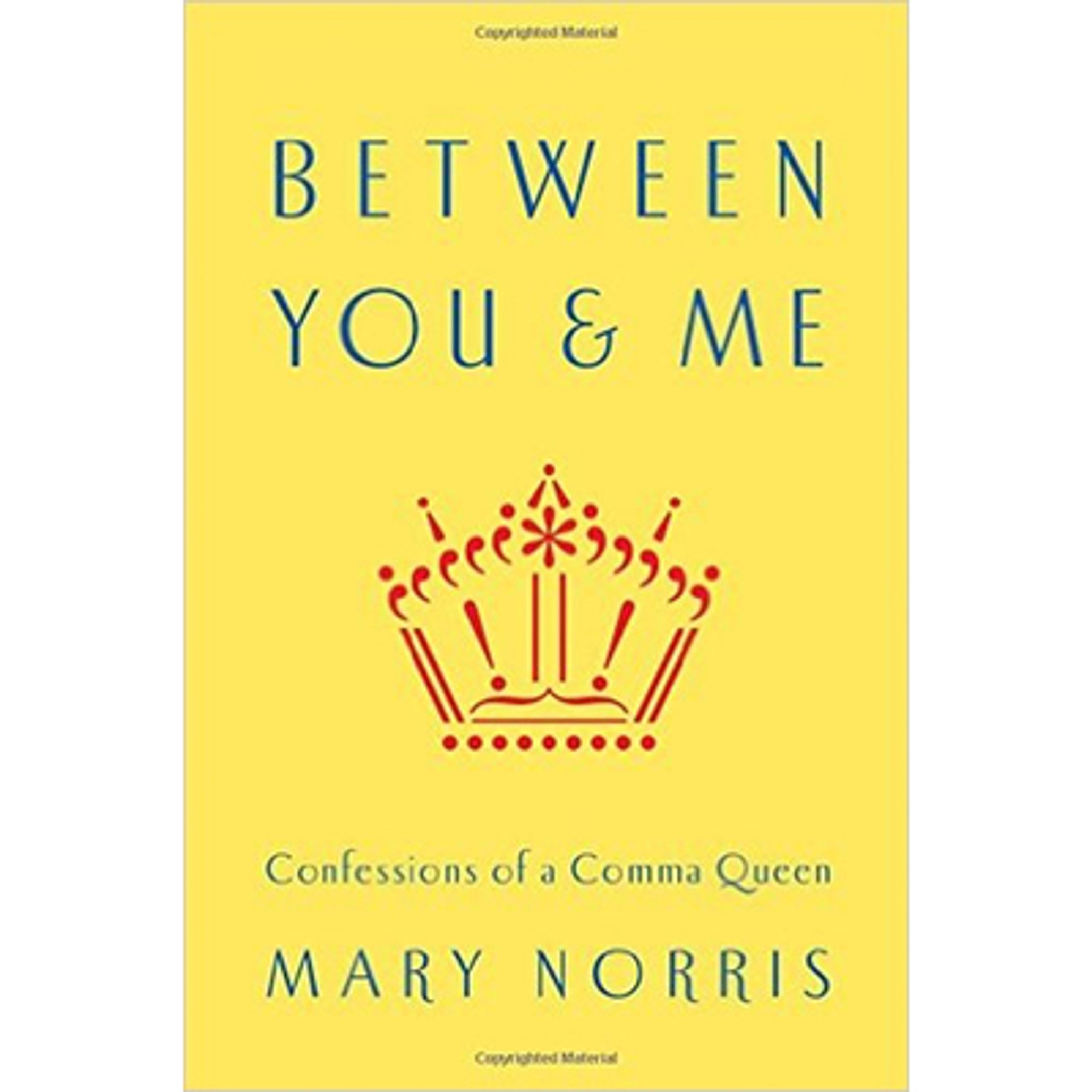 Joe Dolce is a sought-after media trainer and speaking coach for startup founders about to take to the spotlight. His summer recommendation is Between You and Me, Confessions of a Comma Queen by Mary Norris — a language guidebook like none other. "Never in my life have I read a book on grammar and laughed out loud," says Dolce. His other recs: The Art of Possibility by Rosamund and Benjamin Zander, which presents 12 practices readers can adopt to become more creative in their work and lives; and A Little Life, of which he says, "It's not short and it hurts, but it takes you deep into the lives of characters you'll never forget. Read it with someone else. You'll need to talk about it. A lot."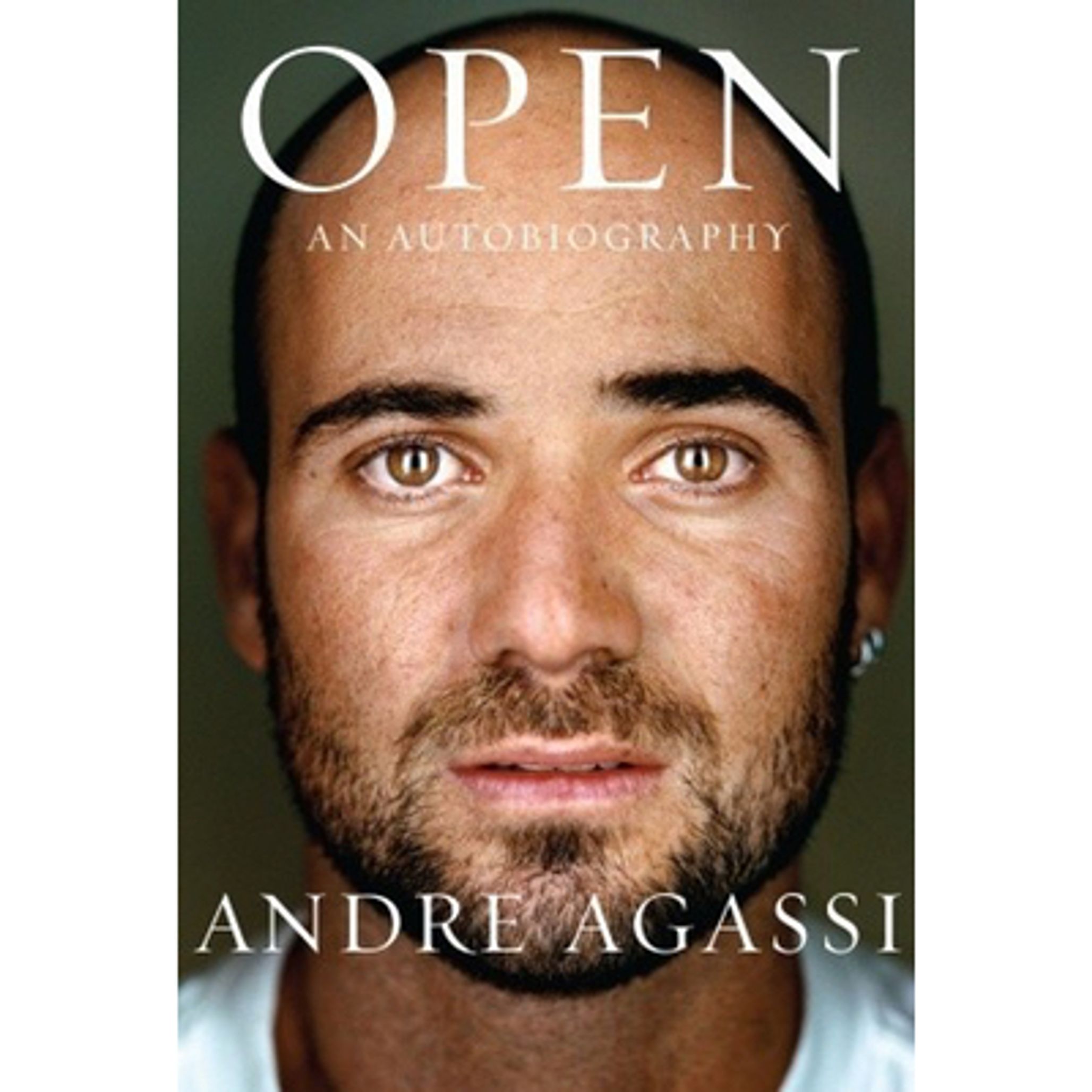 Peter Reinhardt is Co-founder and CEO of Segment, helping companies collect all their customer data in one place so they can power better decisions. His pick of the year is Open, the unusual autobiography by tennis legend Andre Agassi. "It's amazing how transparent he is about his life — about times he used crystal meth and when he reached the highest levels of his sport; his emotions along the way," says Reinhardt. "It's a story about the mental fortitude you need when you play a lonely game. It leaves you feeling more self aware, attuned to your own emotions and self management. It's one of the best books I've read about handling pressure and stress." His other rec: Sam Walton — Made in America, which "gives you a sense of the Walmart founder's unceasing quest to learn and improve customer experience."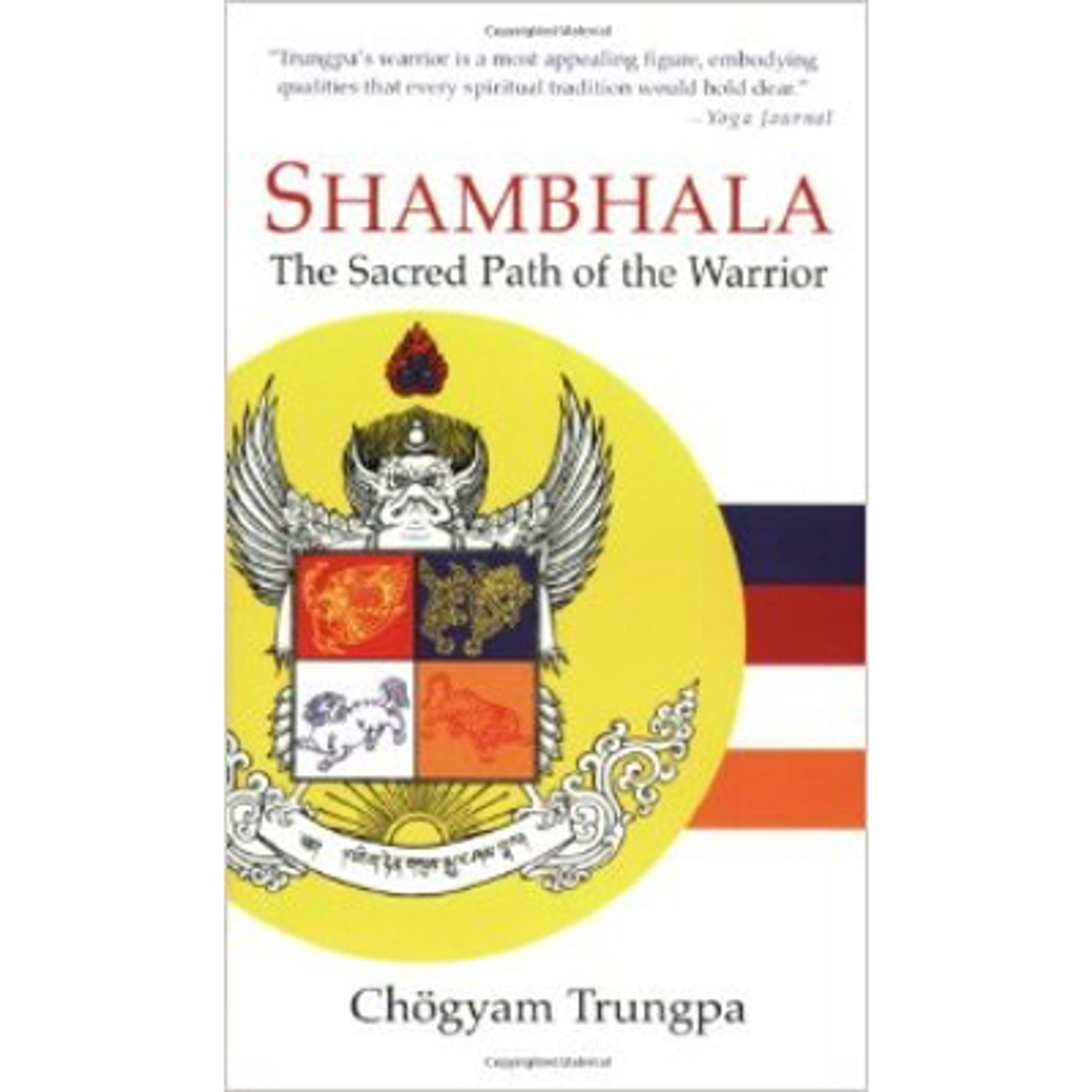 Matthew Bellows is Founder and CEO of sales email tool Yesware. His recommendations were among the most interesting. The pick we're showcasing here is Shambhala: The Sacred Path of the Warrior by Chögyam Trungpa — a practical guide to enlightened modern living and self-mastery through gentle courage and self knowledge. Bellows' resounding endorsement: "It's the only guidebook for life that's worked for me consistently over the last 20 years of my career." His other recs: The forthcoming Poems for the Entrepreneurial Journey, coming out soon from reboot.io. "I got a pre-publication version and have been loving it," he says. And lastly, The Better Angels of Our Nature, Steven Pinker's statistical survey showing that, per capita, violence is decreasing as humans become more humane. It may be slow, but it's happening.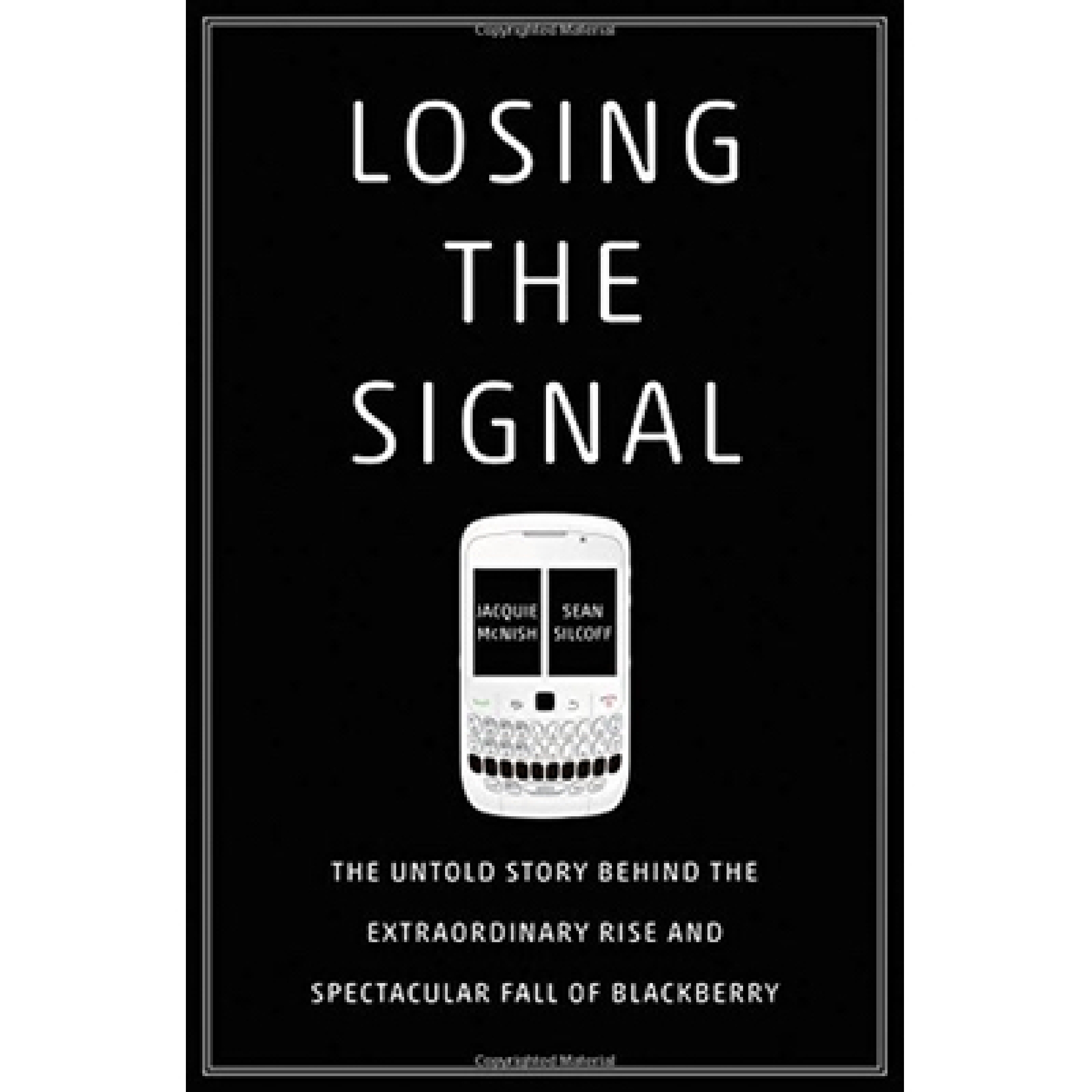 Erik Martin is the VP of Member Engagement at WeWork, whose claim to fame might be being the first person tasked with community manager for Reddit. He recommends Losing the Signal: The Untold Story Behind the Extraordinary Rise and Spectacular Fall of Blackberry, calling it "a gripping and well-told reminder of how fast habits and technologies change, especially for companies at the top." His favorite book of all time: The Guns of August by master historian Barbara Tuchman. "This book started my obsession with WWI, illustrating how drastically the world went from interrelated monarchies and cavalry charges to chemical warfare between modern nation states. If you want to see what disruption looks like, there's no greater period in human history."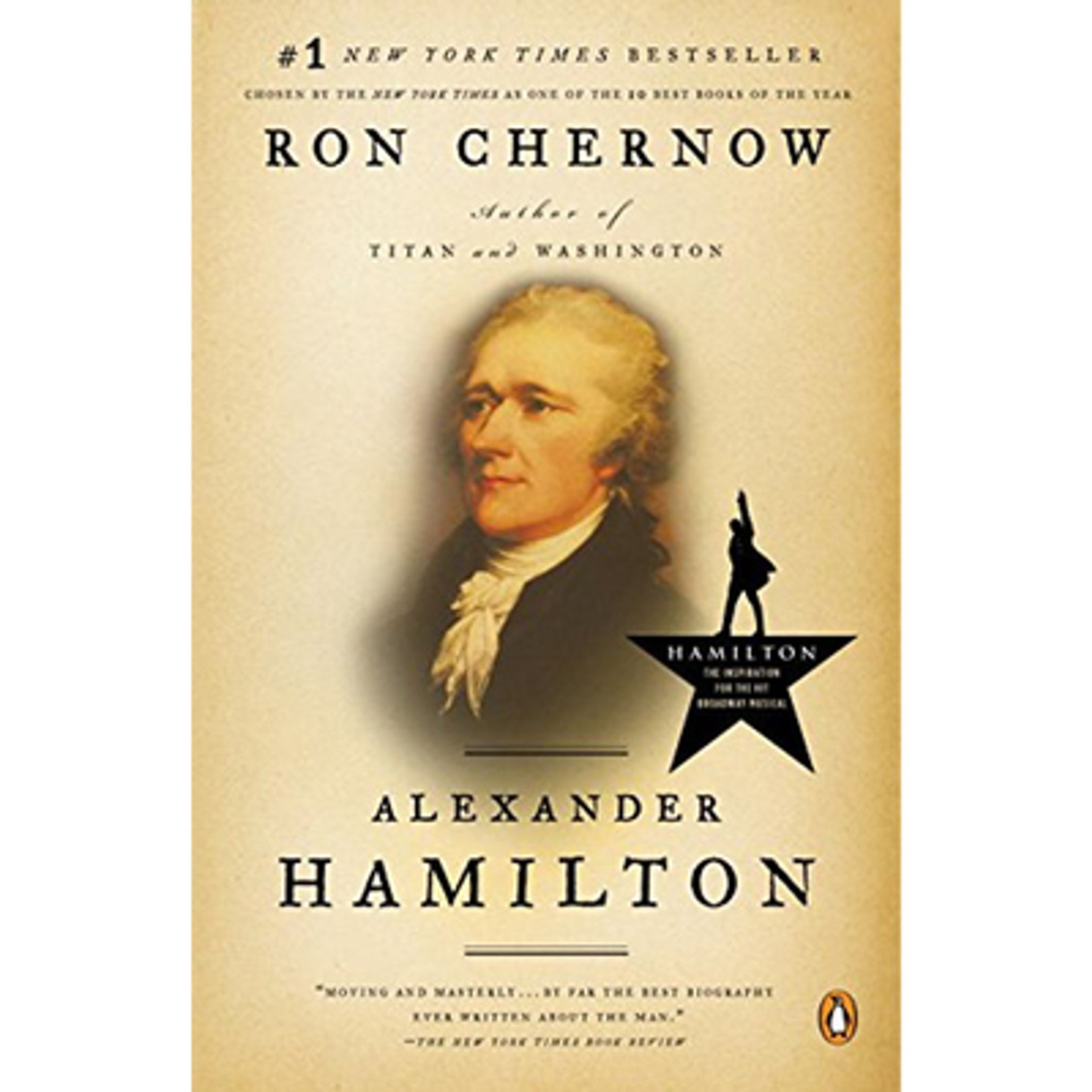 John Ciancutti, Co-founder of Tiny Garage Labs — formerly Chief Product Officer at Coursera and Director of Engineering at Facebook — recommends Alexander Hamilton by Ron Chernow. "This is the best book I've read in the last year for entrepreneurship," says Ciancutti. "It's about the greatest startup in the world: America. And how a young immigrant with no resources except hard work and intelligence overcame overwhelming adversity to become a critical founder. Hugely inspiring, with many lessons on leadership, persuasion, human politics and management."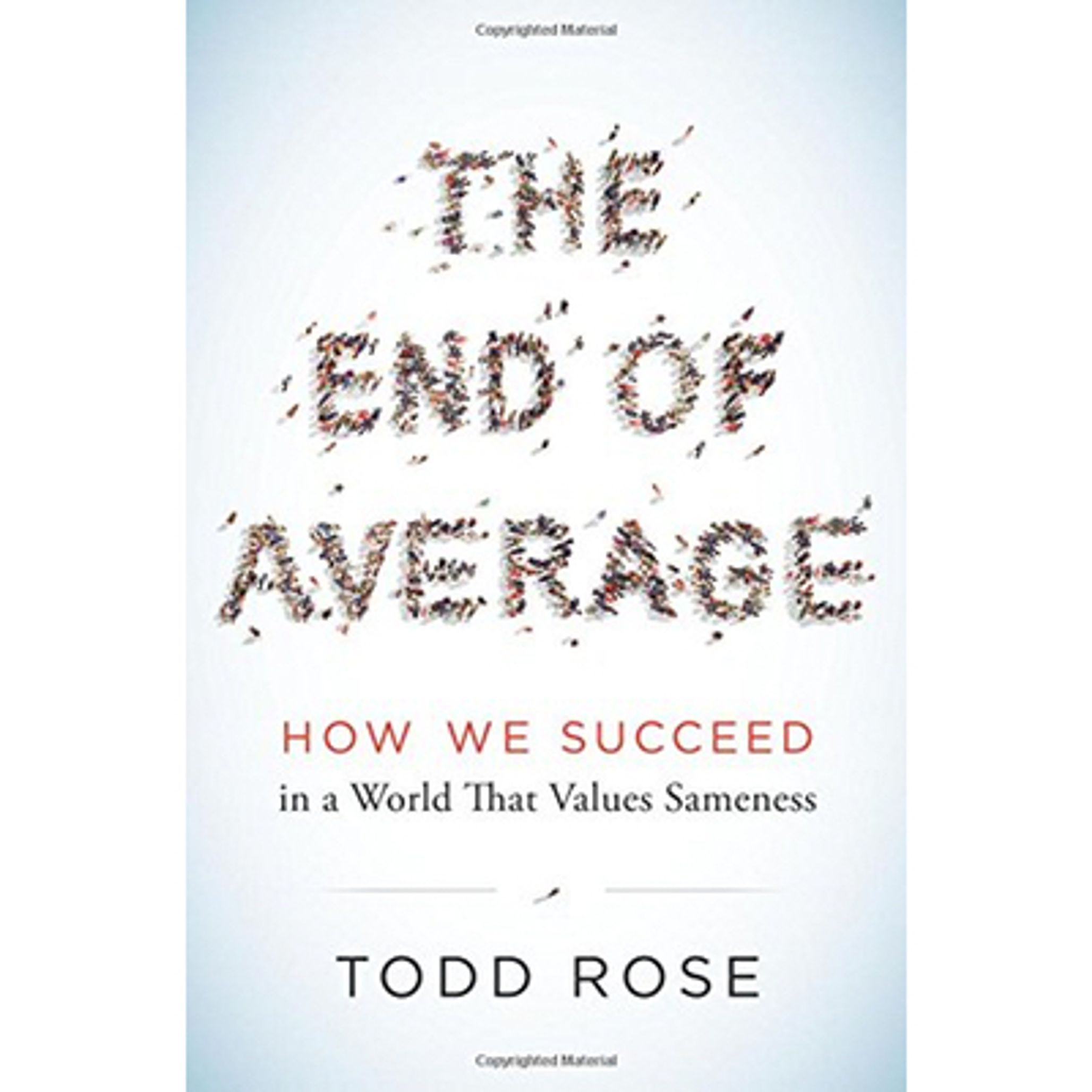 Recently, Anne Dwane left her post as Chief Business Officer of Chegg to found GSV Acceleration, a venture firm backing entrepreneurs who build human capital to improve learning and career outcomes. She recommends The End of Average: How We Succeed in a World That Values Sameness by Harvard scientist Todd Rose. It does a great job exploring "the opportunity for personalization in education, medicine and countless other fields — which will hopefully drive countless other opportunities," Dwane says. The book doesn't stop there, but dissects how the emphasis on average is undermining huge swaths of society and what we can do about it. Makes sense that Dwane, a devotee of adaptable leadership, would gravitate to this point of view.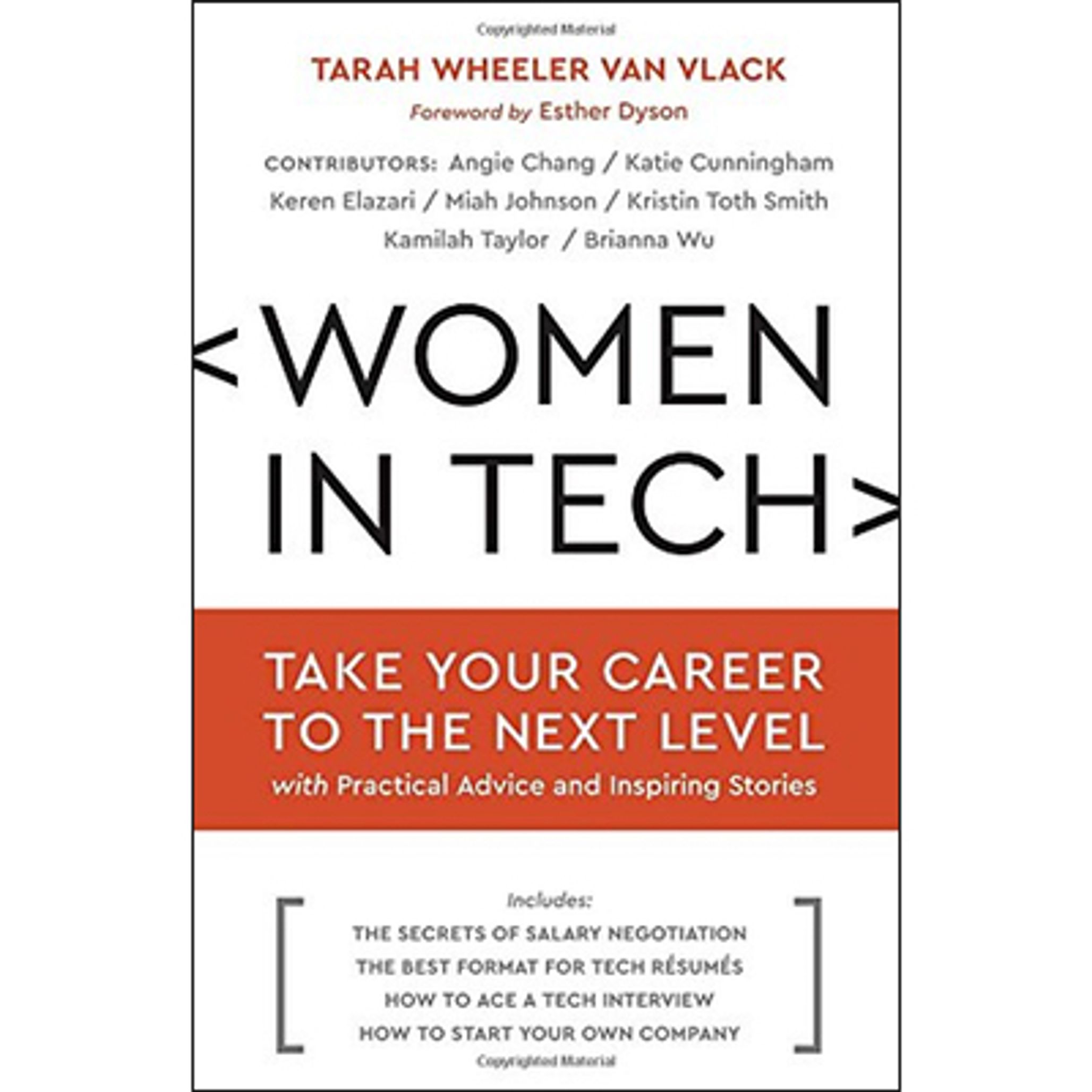 Hackbright Academy Vice President and Women 2.0 Founder Angie Chang suggests Women in Tech: Take Your Career to The Next Level with Practical Advice and Inspiring Stories, containing real, granular advice for women on finding the right job, negotiating salary, navigating promotions, starting a company and more. "It's actually written by startup executives, developers and techies — all of them women," says Chang. Her other recs: Unfinished Business — Women Men Work Family, a look at how society's gender biases prevent us from achieving equality in the workplace and the GDP we would have if this equality existed; and Getting More: How to Negotiate to Achieve Your Goals in the Real World — the most useful book Chang has ever read on winning negotiations in work and life.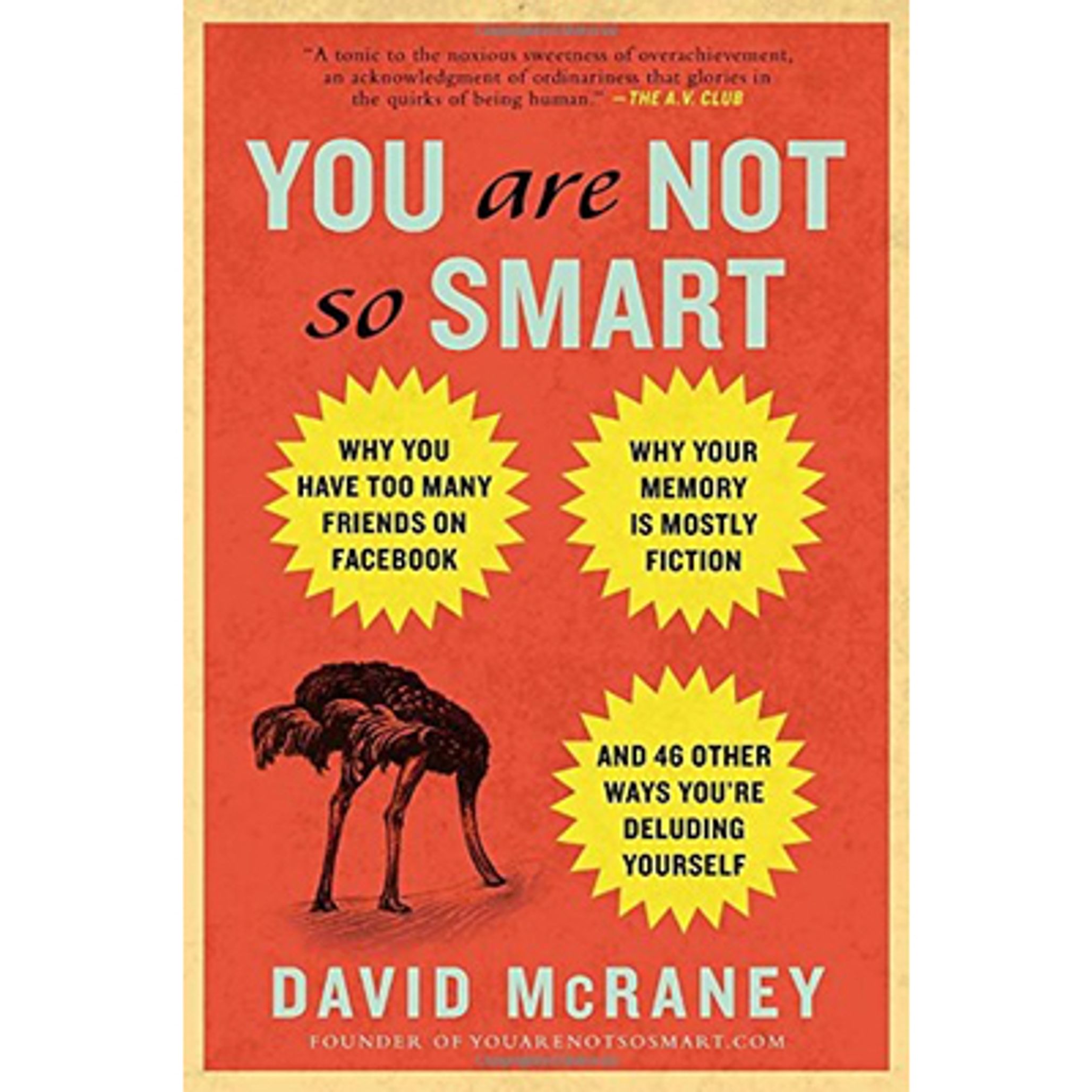 Cindy Alvarez is one of the sharpest customer development and user experience experts in the business, currently directing UX for Yammer inside Microsoft. She gives two thumbs up to You Are Not So Smart: Why You Have Too Many Friends on Facebook, Why Your Memory is Mostly Fiction and 46 Other Ways You're Deluding Yourself. Pulling apart basic human psychology, it reveals how irrational and detached our logic can be. "It's a great crash course on the many cognitive biases that prevent us from making the best decisions," says Alvarez. "Plenty of examples, citations and tips for avoiding falling into these traps." You can read more of her wisdom on the topic here.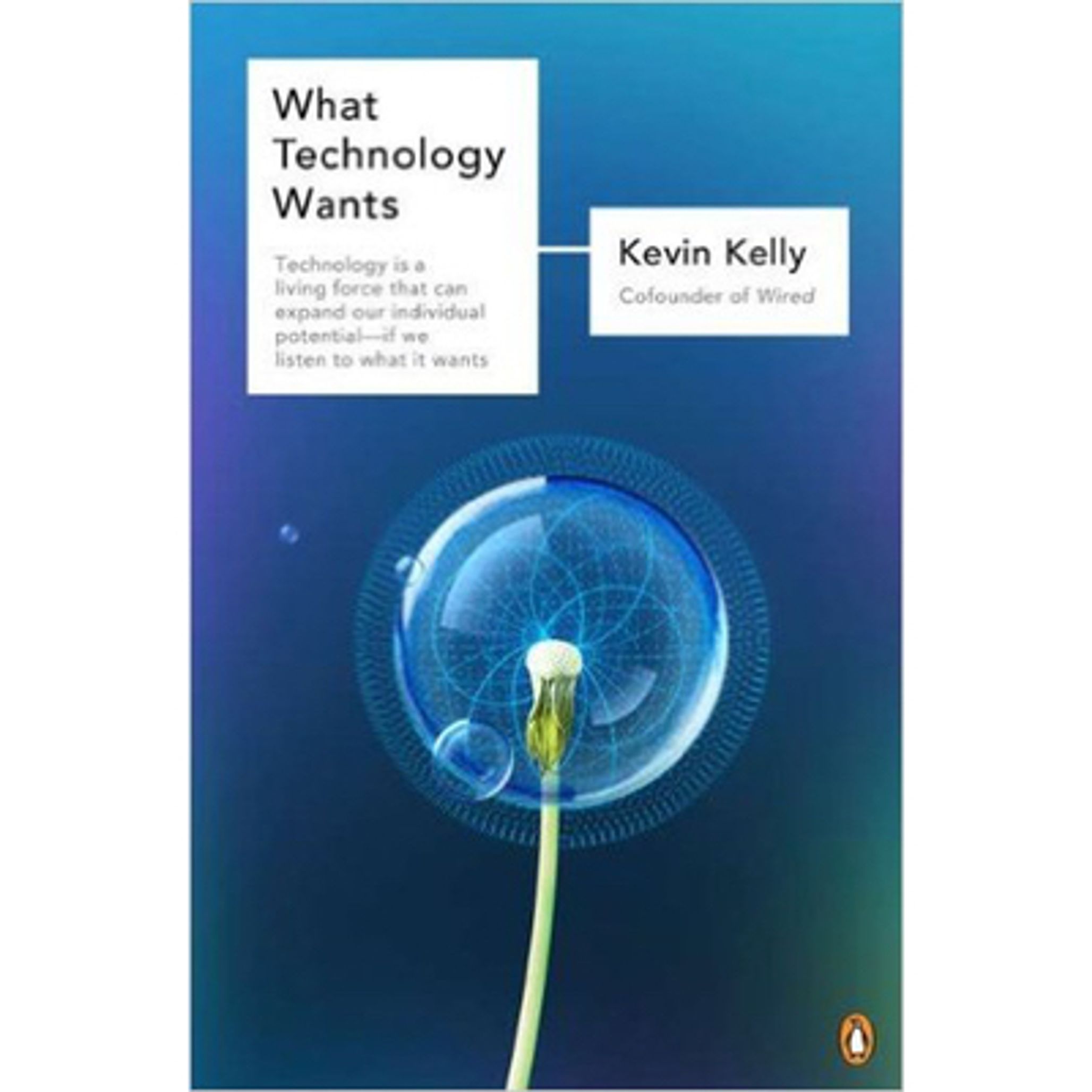 Soleio Cuervo, famous for creating Facebook's 'Like' button before going on to lead design at Dropbox, recommends What Technology Wants by Kevin Kelly. "It's not about technology in any specific sense, but what it is as an extension of biological life," says Cuervo. The author coins the word "technium" to refer to the vastly interconnected state of technological development, and looks at how it has impacted the quality of human life, those who embrace it, those who reject it, and what it means for our collective future. His other rec is Good Strategy, Bad Strategy, which he calls, "the best book on design I've ever read" — which is pretty high praise.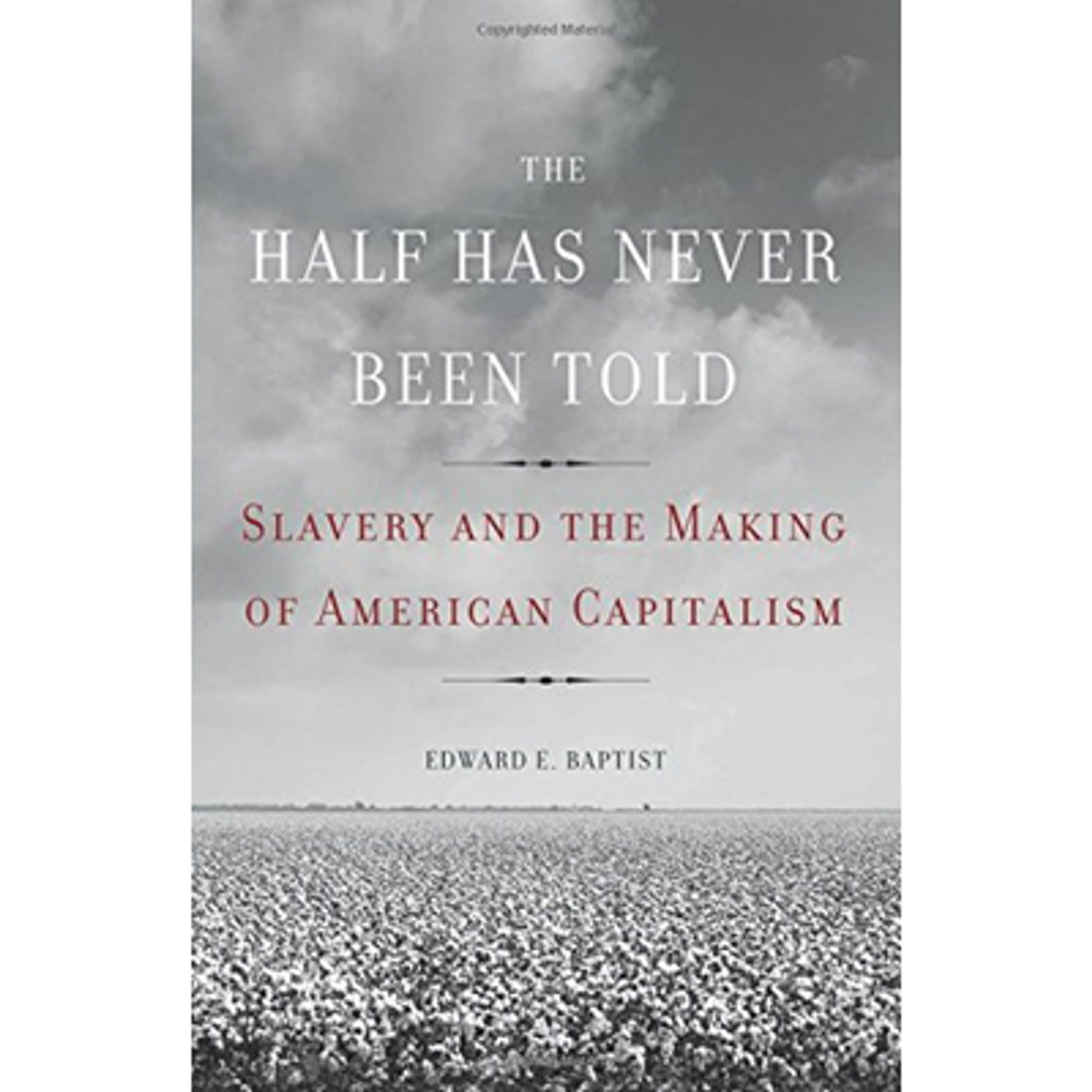 Cory Ondrejka led Facebook's charge into mobile as VP of Engineering, and before that served as CTO for Second Life-maker Linden Lab. His recommendation this year is The Half Has Never Been Told: Slavery and the making of American Capitalism by Edward Baptist. "It's a heart-wrenching but eye-opening look at the safe ways America looks back at slavery and its impact on modern capitalism," says Ondrejka. "During an election cycle focused on populism and anger, this is a book every American should read." In short, we need to stop divorcing whatever success we believe we've had in a more modern era from this legacy. It still lives at the foundation of the country we've built since.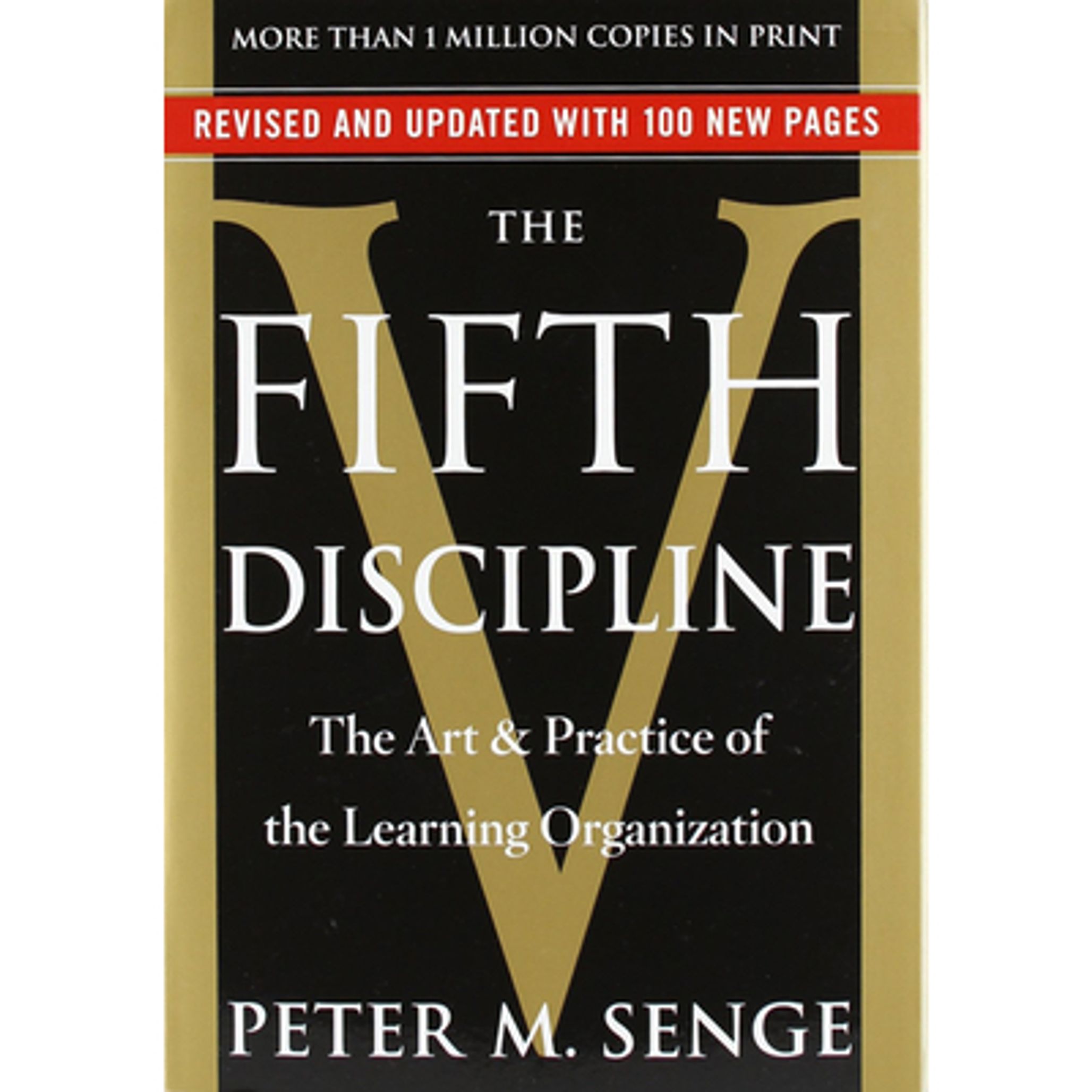 Josh Brewer is many things, a well-known design alum from Twitter who went on to found and lead Abstract and Habitat, and mentor folks at Designer Fund. His pick is The Fifth Discipline by Peter Senge — an extremely tactical narrative about how you can learn faster than your competition so you execute magnitudes better. "After working at many startups and now running my own company, the one difference I have observed between good and great companies (and products) is how oriented the org is toward learning," says Brewer. "The more people in an organization learn, the more value they create for the whole company."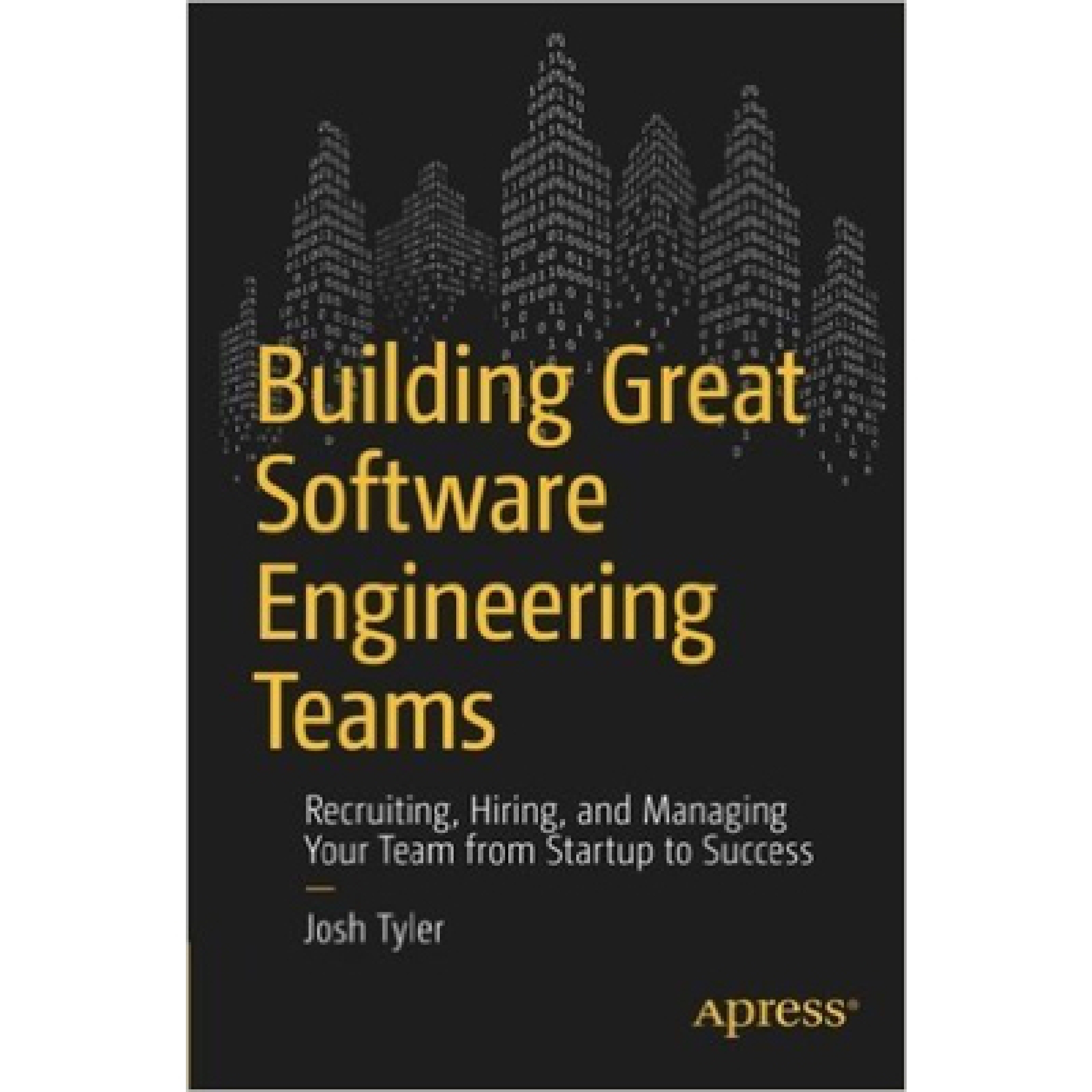 Gordon Rios is known for being the first data scientist to join Pandora, where he's still working to solve incredibly hard problems around recommendations, taste, and music with machine learning. His recommendation is Building Great Software Engineering Teams — a manual that walks through this epic task from recruiting tactics all the way into day-to-day management. "The author, Josh Tyler, crafts a concise, no-nonsense, intensely focused guide for building the workhouse of Silicon Valley — the high functioning software team," says Rios. His runner up rec: Of Dice and Men — The Story of Dungeons and Dragons and the People Who Play It. "It traces the history of roleplaying games and the entrepreneurs who created an entire industry round imaginative play," he says.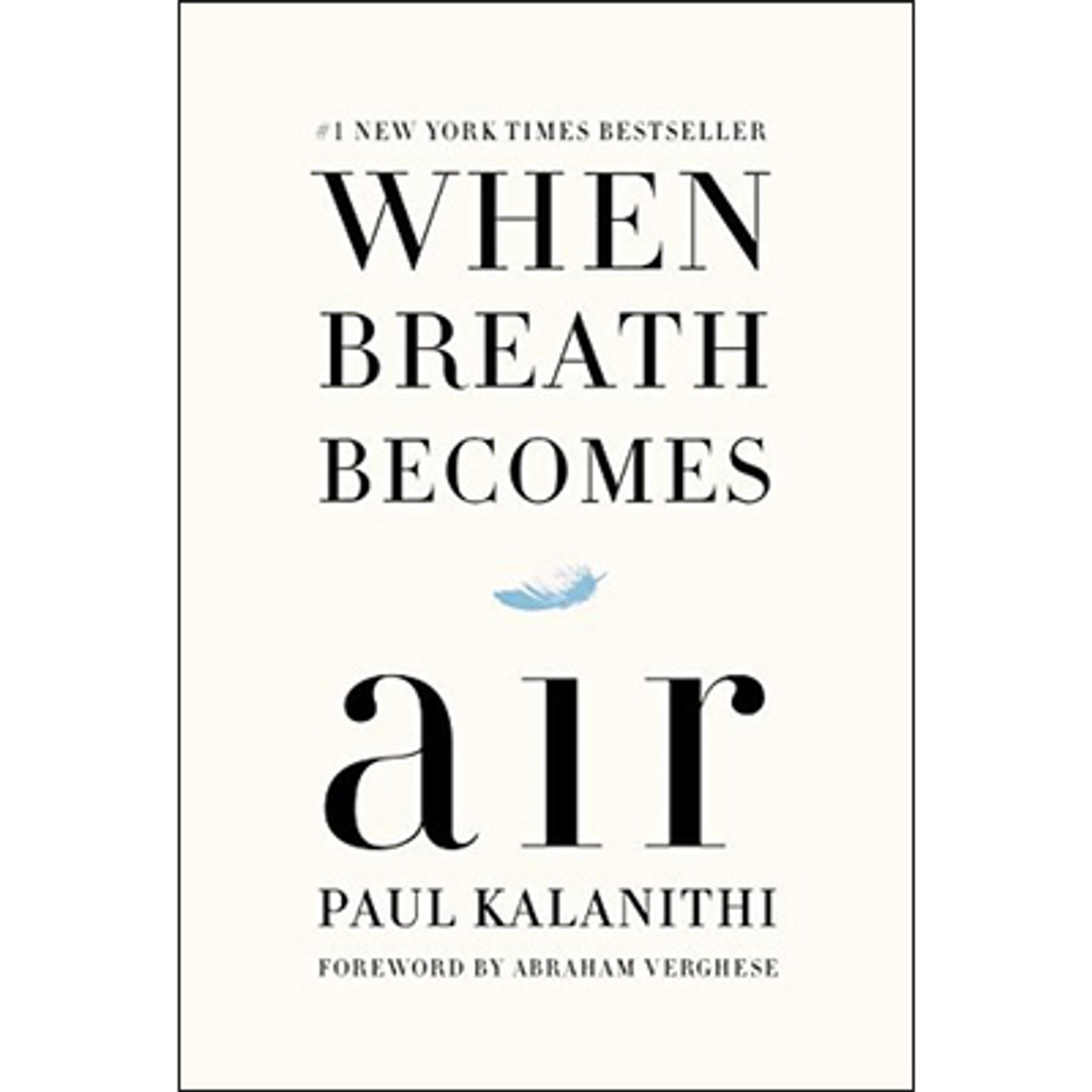 Tamara Steffens has accelerated growth at a number of startups — Acompli and Path chief among them. Following the former's acquisition, she's now leading mobile business development for Microsoft. She recommend When Breath Becomes Air, the tremendously moving memoir by Paul Kalanithi, a young neurosurgeon faced with a diagnosis of terminal cancer. In it, take on the big question of what makes life worth living in the face of death. "It puts life back into perspective — and that's very important in Silicon Valley," says Steffens. Her runner up is Leading Gracefully: A Woman's Guide to Confident, Authentic and Effective Leadership, which she calls, "a great approach for women to harbor their natural strengths to make big impact."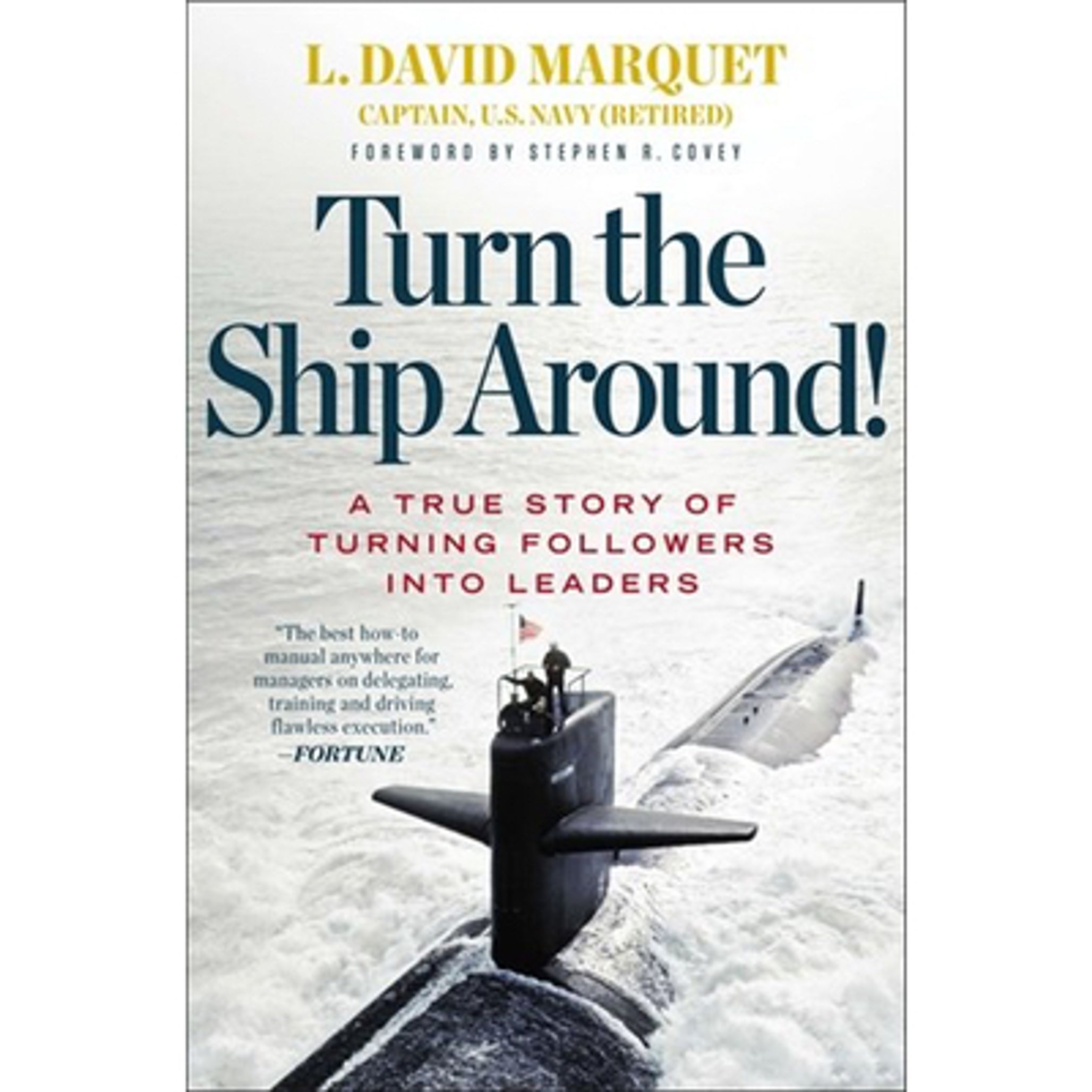 Lynn Perkins, CEO of Urbansitter, submitted Turn the Ship Around: The True Story of Turning Followers into Leaders. A captain of a nuclear-powered submarine has to find a way to overcome bad morale, performance and retention to get an exceedingly important job done with no margin for error. "I gained so many tips about teaching leadership at all levels of an organization," says Perkins. "It's a great book for when you're going through growth, and when you have young employees with a ton of potential but lacking in experience." This year, she was also a fan of Season of the Witch: Enchantment, Terror and Deliverance in the City of Love. "If you live in San Francisco or have interest in the city, you have to read this book," she says. "It's non-fiction that reads like fiction and covers the city's most radical period of change in the 60s and 70s."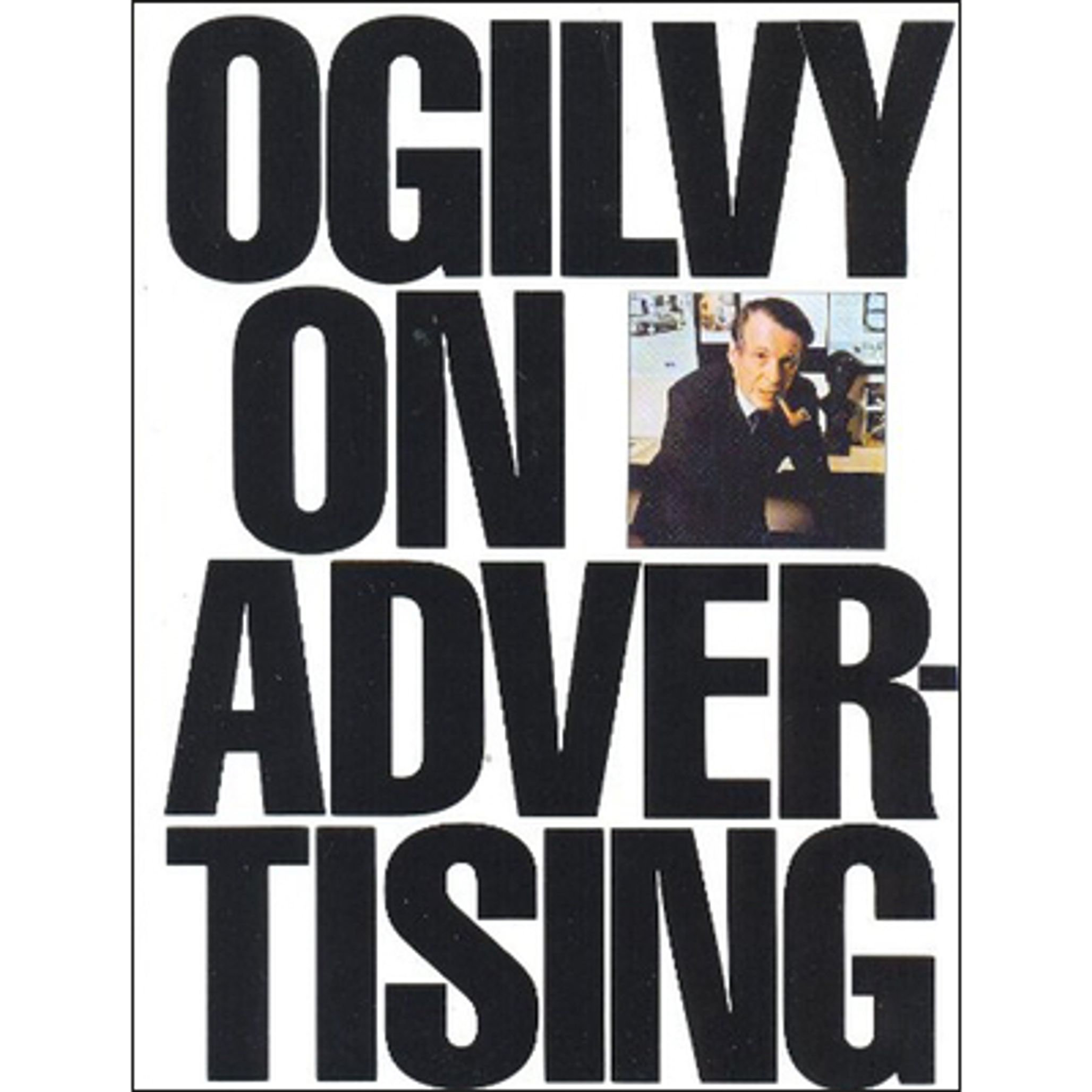 Branding expert Arielle Jackson has touched a lot of iconic tech products. In particular, she spent 9 years at Google defining the product marketing for Gmail, followed by leading retail partnerships for Square. Today, she advises a number of startups on their messaging, look, feel and go-to-market strategy. Her vote goes to Ogilvy on Advertising by David Ogilvy himself. "It's a true classic for anyone in marketing. The book's 30+ years old but the guidance is almost completely relevant today — and it's fun to learn these concepts in the context of the history and all those glossy classic ads." Her other rec: The Whole-Brain Child. "I love the intersection of psychology and neurobiology," she says. "This book combines it with tactical advice on how to be a better parent and help your child learn to talk about their emotions."
Honorable Mention
Throwing Rocks at the Google Bus by Douglas Rushkoff. "It pushed my thinking on why the old model for structuring companies isn't sustainable," says Abl Founder and former Yammer CTO Adam Pisoni.
Linked by Linked Albert-laszlo Barabasi. "The new science of networks pervades everything we do now," says Abra Founder and CEO Bill Barhydt. "Written before Facebook, this book predicts what the world will look like with amazing precision."
Reinventing Organizations by Frederic Laloux. "It's one of the few organizational theory books written in the last few years that is thorough, though-provoking and not self-promoting," says Elaine Wherry, Co-founder and CXO at Meebo.
All the Single Ladies by Rebecca Traister. "If you want to understand what it's like to be an adult woman in America today, you have to read this book," says Asana Product Manager Samantha Goertler.
Your Brain at Work by David Rock. "Understand how our brains operate at work throughout the day was really illuminating for me, especially because I manage other humans who have brains," says Jason Stirman, CEO of Lucid and famed ex-Medium and Twitter exec.
Elon Musk: Tesla, SpaceX and the Quest for a Fantastic Future by Ashlee Vance. "Great background not only on Musk but PayPal, Tesla, SpaceX and how those businesses are actually run," says Slack Engineering Director Julia Grace.
Thing Explainer by Randall Munroe. "It's funny and useful," says Neil Roseman, former VP Engineering at both Amazon and Zynga. "His gimmick of only using common words is a smart constraint that opens complicated subjects to all."
Raving Fans by Kenneth Blanchard. "Short, simple, highly effective," says Clover Health Founder and CEO Vivek Garipalli.
Miss Rumphius by Barbara Cooney. "It's a children's book but it speaks to finding a mission and the fact that we don't always know what that is," says David Loftesness, former Director of Engineering at Twitter. "You just have to keep your heart and eyes open."