When tales of hypergrowth are told, the spotlight tends to shine on the founders who led the way or the engineering teams that weathered the storm. The best practices that are shared typically cover thorny, company-wide challenges, from rethinking org design and preventing factions from forming to preserving culture and traditions. The function that's rarely at the forefront of the conversations around rapid growth? Product design.
Sally Carson's here to change that. Since Carson first joined Duo Security in 2015, she had front row seats — and a mandate to build the product design discipline from scratch — as the cloud-based security company vaulted from 200 to nearly 800 employees and quadrupled its customer base in under four years. As the Head of Product Design and User Research for Duo (which was recently acquired by Cisco for $2.35 billion), she's come out on the other side of explosive growth with some hard-won lessons and insights for her fellow designers.
That wisdom is sorely needed. Building and leading a product design team isn't easy under the best of circumstances. While many teams opt to fuse engineering, product and design from the start, all too often the three-legged EPD stool becomes wobbly. Design can be overlooked and under-resourced while the other legs grow more quickly — a challenge that's only exacerbated by rapid growth. So like many startup design leaders, Carson not only had to hire fast and mature her team, but she also had the added challenge of establishing an entire function.
In this exclusive interview, Carson offers the product design lead's perspective on scaling, providing a roadmap for maturing the function and prepping the team for hypergrowth. She makes the case for building around a cornerstone of user research in order to shift design work farther upstream in the product development process. Finally, she outlines her tested tactics for attracting and retaining hard-to-win design talent, setting them on a track to success when hypergrowth hits.
THE BLUEPRINT FOR MATURING PRODUCT DESIGN – AND THE CASE FOR PRIORITIZING USER RESEARCH
Carson landed at Duo amidst a critical inflection point for product design. "A startup's first design hire tends to be a junior to mid-level IC, and for a while that hire is the only designer they've got. Meanwhile, the engineering org snowballs. Then, all of a sudden it becomes clear that the product design function is understaffed, and leadership decides to hire a design leader to build out the product design practice. At Duo, that's where I came in," she says.
At that juncture, the imbalance between the product design team and the rest of product development was significant. "It was like entering a game of double Dutch," Carson says. "The product managers and engineering have been working together closely for years, and all of a sudden a new design leader comes around asking, 'Hey, can I jump in?'"
That's why the first order of business was to get to work on the ambitious goal of quickly maturing the product design function. As is the case with many startups, when Carson began at Duo, design's impact was limited to keeping pace with engineering. "In product design's infancy stage, there was so much surface-level UI design and low-hanging fruit to go after. The engineers were shipping every couple of weeks, and the designers were scrambling to keep up with what was going out the door, correcting usability issues before we sent the product on its way," she says.
And while there's value in this scrappy approach, design's role needs to quickly evolve and scale, particularly when hypergrowth looms on the horizon. "Part of the problem with that catch-and-go approach was that I risked getting sucked into IC work, which would have taken my focus away from the long-term goal of building out the team," says Carson.
"But more broadly, that approach limits the value that design can ultimately deliver to the business. Ultimately, that's not where you want to stay — you need to swim upstream to take on the design work that shapes the overall product strategy and roadmap," she says. "Making the leap between pure execution and strategy is hard, but the head of product design needs to deliver on this if you want to get the most leverage out of your organization's investment in design."
As a startup product design leader, your job is to move user research and design much earlier in the product development process. When the user research and design teams are upstream, their insights enrich everything that follows.
"Ultimately, if your startup can't make this shift, your impact will be limited," she says. To get out ahead of this challenge, Carson recommends getting to work on expanding product design's scope right away — even if your options are more limited as a team of one or two. She shares the strategies she relied on to earn design a seat at the table at Duo.
1. Start by placing a premium on user research.
As she looked to build out the team, Carson had to figure out where to make investments and build up her product design firepower — and user research was her first bet, starting with usability testing.
"It may be counterintuitive because it's a long-term play at a time when short-term wins seems more pressing, but I firmly believe early-stage startups need to invest in user research much earlier on," she says. "Building a user research competency isn't what Duo explicitly hired me to do, but that's what I immediately dove into. My second hire was a user researcher, it was that much of a priority for me."
Carson started by prioritizing usability testing. Here, she shares three reasons why usability testing supports the design team's success:
It delivers actionable insights, fast. "Usability testing makes it clear what we're doing well, and what needs work. We always come away from a research study with a clear to-do list that we can use to improve our product experience right away."
It offers low-maintenance support for junior designers. "When Duo was growing quickly, I couldn't always be there to give a rigorous design review with my individual direct reports. Participating in usability testing shows early-career designers, in a straightforward and engaging way, what's working and what's not with their designs. Hands-on experience is the best teacher, and the customers that you're putting your designs in front of are brutally honest in the best way."
It puts everyone's work into perspective. "Usability testing remains a fairly objective measure of the success of a design, as far as its ease of use. No matter how good you think your ideas are, user research always reveals surprise customer behavior. It makes sure you don't get too precious about your ideas and motivates you to constantly improve. It's humbling for everyone, and that's healthy."
2. Build design cred with usability testing.
In addition to strengthening the design function, usability testing also makes a compelling case for demonstrating the value of design to the rest of the org.
"The leadership that brought you in, perhaps the founders who don't come from a design background, they may not even realize that they're not getting the most out of their design investment. They may think of design as that surface-level polish. You want to quickly demonstrate the ultimate value of design, even if it's far beyond the organization's original understanding of what design can do," she says.
"For an engineering-centric organization like Duo, usability testing is easy to understand, and it delivers quick wins for a team that's moving fast. That helps you lay a foundation for building out a more robust user research practice over time," she says.
Product design leads can make the case for expanding user research by starting small. "If you're a designer at an early-stage company, trying to convince your stakeholders of the importance of user research, I recommend starting with small usability studies. Identify an area of product development that's critical for the business, then perform bite-sized studies that you can complete on your own, or with a handful of collaborators. Socialize your findings as a case study that demonstrates the value of research, and then scale your research program up from there," says Carson.
"The final product benefits from the research insights. At the same time, you'll also be training EPD and the larger organization on the importance of the design team's contributions," she says. "With every study, you'll incrementally gain trust within the company — and hopefully you'll get an incrementally larger chunk of the budget to keep growing your team. I found this incremental approach more successful than coming in as an outsider with a mandate."
These experiments don't have to be costly. "Most people hear 'user testing and picture this formal in-house usability lab with double-paned glass, like a witness interrogation room," says Carson. "And while that model does exist, you don't necessarily need it to conduct great research. User testing can be incredibly nimble and give you insights that are just as impactful."
Carson illustrates two models that startups can lean on as they start to expand their user testing:
Live, remote user testing: "At Duo, we use remote user testing, in real-time, with real customers. It's a low-cost way of reaching a large, global audience, that lets us iterate quickly," says Carson. "We get on a video call, screenshare a prototype, set up a scenario, and ask the participant to complete a workflow while they narrate what they're thinking and doing. Because we're observing customers while they're sitting at their own workstation, we learn a lot about the reality of their day-to-day."
When you're running remote user testing, Carson recommends scheduling customer calls on a regular cadence. "Run ideas by your customers with uncomfortable frequency," says Carson. "Every two weeks, we run a set of usability tests on whatever designs are in flight. We have five test participants booked well in advance. Our researcher Mark Thompson-Kolar schedules calls with users that represent a particular persona that we're targeting. Then, he works closely with the design team to help them craft research questions and write test scripts. The pace is extraordinary. Mark has run hundreds of usability studies, and this process has become a muscle for EPD teams."
Third-party testing services: A number of third-party providers, like usertesting.com, can help a company get started by recruiting candidates and running unmoderated tests on your behalf. "This is better than nothing. It's an option for a smaller startup looking for more support," says Carson. "It's ideal if your product doesn't have a specialized user base, and you want to test general-purpose participants. But note that because you watch video of the test sessions after they're complete, you lose the ability to pause your test participant and ask additional questions in the moment."
While unmoderated third-party testing services can be affordable and convenient, live testing is much more fruitful and produces richer insights. "A lot more subtlety comes through during a live, moderated test," says Carson. "We like to stop the participant to ask, 'Actually, can you tell me a little bit more about this action that you just took? What were you expecting to happen there?'"
The best moments in user research are the surprises. The second you notice something that diverges from your expectations, drill down to deepen your understanding.
3. Pave the way to more advanced research.
The foundation of small, concrete wins from usability testing clears the way for more ambitious, generative research methods. In other words, designers were finally in a place to inform product strategy at the outset — not toward the end of the line.
"The value of generative research may be hard to sell internally if your org isn't already familiar with it, or if you haven't built credibility within your organization first," says Carson. "You need to link your research activities directly to value you've delivered to the business."
After Carson's team built credibility through the usability testing program, she was able to make a strong case for launching observational research on-site, at customers' offices. "These days, it's common for Duo to send a researcher, a product manager, designers and engineers on-site to observe and interview customers," says Carson. "Having cross-functional champions who are willing to advocate on the design function's behalf really helps, as does having a strong research leader — as the user research function grew, I brought in Amber Lindholm to lead our user research program, and she worked to accelerate it even further."
Through these on-site studies, the team noticed that customers can encounter friction from within their own organizations when deploying security software. "In a study at a large organization, we found that employees often had to navigate internal organizational hurdles as a part of their day-to-day work. We learned that the team at Duo is sometimes making first-time introductions between groups within the same organization so that they can coordinate during deployment. It was eye-opening for us," she says.
Being able to unearth new aspects of the user experience led to an important evolution in the design function. "Since then, we've incorporated Service Design practices, where we map all of the actors and activities involved in deploying Duo at a client company," says Carson. "That's the benefit of expanding our research program: It gives us more opportunities to dig into and find ways to improve the overall customer experience, beyond the user interface."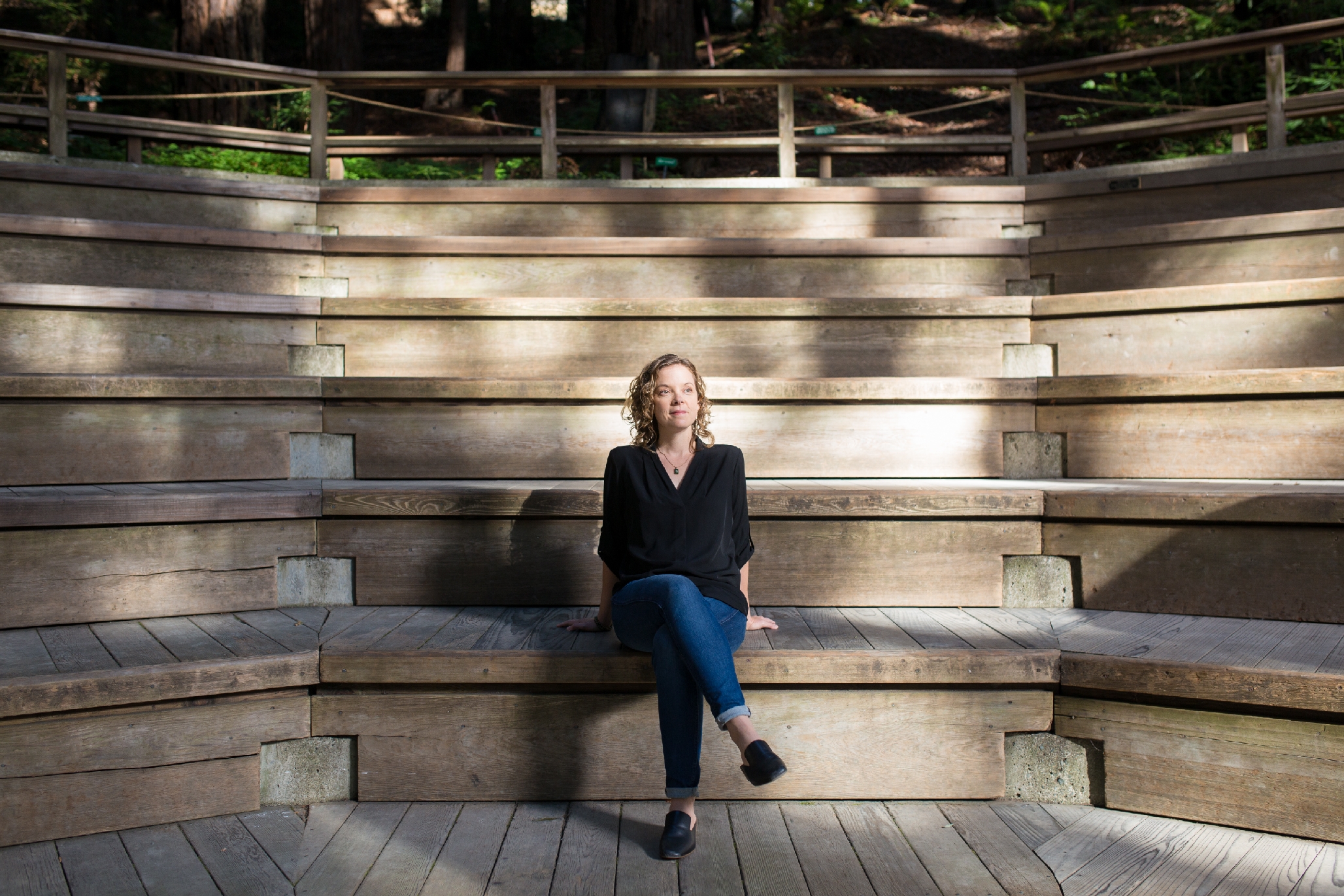 BRINGING OTHER TEAMS INTO THE FOLD
"As product design scales and dives into more advanced work, it's important to make sure the function doesn't become an ivory tower, where you're handing down insights from on high," says Carson. "In some organizations, design can be a black box, so the more we can demystify, open it up, and make things more collaborative, the more success we'll have inside EPD, especially during hypergrowth when things move quickly and people can get territorial."
Winning cross-functional trust and support comes down to building relationships. "You need to show your colleagues that you're there to partner with them, add more to their tool set and make their lives easier," she says. She shares four strategies she uses to do just that.
Help interview and onboard new PMs
"As your design function matures, senior designers and user researchers often take on some of the work that had been traditionally in the product managers' ownership area. Because product managers are our closest collaborators, we want to make sure that relationship stays healthy through scaling," says Carson.
At Duo, designers help vet product management candidates. "This way, we get a feel for what their history of collaboration with design has been in the past," she says. "Once we've made a new PM hire, we love to have user researchers perform some research on behalf of the incoming PM and provide them with a dossier of research findings on their first day. We've found that approach sets them up for success and communicates a close cross-functional partnership."
Host a research matinee
"Video is a popular format for socializing research findings," says Carson. "But what's often distributed is the unedited footage of an entire study. The problem with that is non-designers are very unlikely to sit through hours' worth of video content."
Instead, screen a "research matinee" at the next product development all-hands. "We started doing this process pretty early on at Duo and it's been really effective. A researcher edits a short video, two minutes max, that gets to the essence of the research findings from that study — basically, it's a highlight reel," she says. "This way, you give a concise window into what you're working on, in a format that you can socialize more widely across the org. It elevates the entire product development org's understanding of the customer, and it demonstrates to new employees what our unique capabilities are."
Workshops aren't just for designers
"Designers love a good workshop," Carson laughs. "But seriously, workshops are a vital tool for us at Duo. It's a key tool that we use to pull in stakeholders from across the organization."
Workshops are particularly effective at bringing in perspectives from across the org to weigh in on large-scale projects. "We've run retrospectives on deploying Duo at massive organizations, where we had representatives from Sales, Customer Success, Design and Engineering," she says. "Workshops help to get all of the voices together in the room. It's a quick way to build trust between people who might not work together on day-to-day projects."
Carson also points out that workshops can help to bolster a startup's diversity, inclusion and equity goals. "We make sure to have a skilled facilitator, to make sure that there's no one dominant voice or group in the conversation. The junior designers should feel just as empowered to speak up as a senior product manager; in fact, I often push the junior designers to be the facilitator as it's a great development opportunity," she says.
Swap design reports for sticky notes
To evangelize insights and lift up design's work, sometimes you have to shake up the status quo. "In other organizations, I've seen researchers go away for a week to do the analysis of the user testing and turn it into formal, academic-style research report. These were dense, 20-page tomes that no one read," she says. "At Duo, Mark and I thought about what formats could we play with to turn the observation phase into an efficient, real-time collaborative analysis." So they turned to another popular tool in the design toolkit: the sticky note.
When Sally's team conducts user research, the researcher sends an interactive prototype to a user and has them screen share on a video conference call. Critically, the session is observed by the entire team, comprising the designer, the product manager and a handful of engineers.
Enter the humble sticky note. "During the observation, we have everyone in the room jot down observations on sticky notes. If the user looks confused, write it down. If you have a question, write it down. Everyone in the room is developing this growing stack of data points, and at the end of the session our researcher guides us through a quick debrief."
After the session, Carson's researcher gives five to ten minutes to let people talk through their sticky notes. "Then, we do some affinity diagramming up on the whiteboard," she says. "We draw a grid where each test participant is a row, each core piece of the task or script is a column, then stick our notes up in the appropriate slots."
The bright paper squares begin to form a visual summary of the user testing. "These hot spots of sticky notes start to emerge, and we know that's an area we need to pay attention to," she says. "There's no need for an additional phase of compiling and analyzing findings."
Furthermore, by the time the round of tests are complete, the designer has a clear idea of the problem areas and next steps. "User research should be actionable above all. By inviting people in non-design roles to participate, everyone comes away from research with action items of their own," says Carson.
User research shouldn't just be something that design does in some dark corner and then reports out on. If you make it a team sport, then the engineers and PMs see the insights for themselves, in real time — you don't have to convince them of anything.
BUILDING THE TEAM THAT CAN DELIVER: HIRING AND DEVELOPING PRODUCT DESIGNERS FOR HYPERGROWTH
With a growing user research practice in place and EPD bona fides established, the product design lead can turn her attention to the future challenges that hypergrowth will drop on her doorstep: hiring and leadership development. "Hiring during hypergrowth is much more time-consuming than some leaders anticipate, particularly if your org doesn't have a mature recruiting function yet," Carson says. "In Duo's early days, I was spending fifty percent of my time on hiring."
Recognizing that hypergrowth would pose a critical period for hiring, Carson personally sourced and hired the first 13 people on her team, relying on creative tactics for every stage of the hiring practice. "The first set of people that you hire as you enter hypergrowth, particularly your first set of hiring managers, is going to have an outsized impact on your team," she says. She shares her six tips for getting it right:
1. Play the long game.
When the numbers start to indicate the beginning of that proverbial hockey stick curve, that's the time to start playing the long game with talent.
"I knew that if we didn't model our EPD org a year in advance and start sourcing and building a talent pipeline immediately, there'd be a significant hiring bottleneck for us," says Carson. "That would have risked seriously throttling our growth. But building a talent pipeline takes a lot of time. There are designers that I finally had the opportunity to hire this year, that I've been trying to get on my team for over two years. Assuming you already have a talent pipeline built, I would expect that filling each role will take a quarter."
To nurture long-term relationships with promising candidates, Carson toed the delicate line between recruiting and networking. "I would check in over coffee, then six months later I might send them resources that might be of interest. It's all about finding small ways to add value and foster a meaningful connection," she says. "And then, if I'm lucky, the stars will align. The candidate will arrive at a place where they want a career transition, and by that point, Duo is already on their minds as a place that's invested in their growth."
2. Mind your ratios when you're scaling.
As Duo's growth accelerated, Carson fell into the classic manager's dilemma. With too many direct reports, she felt overwhelmed; with too few designers, her team felt spread thin across projects.
Looking back on her experiences, she explains the hiring ratios and rules of thumb that might have helped keep her org in check as scale took over.
Designers to developers: "At Duo, we found out that having one designer to five developers was our sweet spot," she says. "Other design orgs use 1:6 or 1:8, but you have to figure out what works best for your startup. Once you know your ideal ratio, you can use it to model your org and plan headcount across EPD through hypergrowth."
Is it ever possible to have too many designers? "Maybe I'm biased, but I haven't yet encountered that in my 20-year career," she laughs. "Designers are such value-creators within an org."
It is, however, very possible to feel the strain of having too few. "When your partners in Eng and PM are consistently asking for more design support than you can offer, and strategically important initiatives are chronically starved for designers, that's a sign you need to hire," says Carson.
Managers to direct reports: "In terms of a reporting ratio, five direct reports for one manager felt the most sustainable at Duo. That allowed me to invest more energy into developing junior hires. Six felt manageable but not optimal, and eight was truly a breaking point. By then, I was desperately looking to hire a manager underneath me to start to distribute the number of direct reports," says Carson.
"Looking back, I wish I had hired a leadership layer underneath me sooner," she says. "Having trusted hiring managers underneath you means that your ICs will receive more mentorship and hands-on support. When those ICs feel supported, they're far more likely to stay through hypergrowth."
Don't wait until the lights are blinking red and you're overloaded — proactively plan for growth.
3. Pack your early team with generalists.
Even as Carson's staffing ratios fluctuated, she was able to lean on another hiring strategy to expand her team while keeping pace with Duo's growth. When she hired designers, she made sure that they had a broad mix of skills, including some research experience.
"In the earliest stages of a startup, when your user research function is nascent, make sure that your earliest product designer hires have some user research experience, whether it's professional or from school." says Carson. " That way, even if your startup isn't ready to invest in a large user research team, you'll have designers that can run some research themselves."
4. Set the diversity flywheel in motion.
In addition to how quickly she was hiring, Carson also made it a priority to keep in mind who she was hiring. "In hypergrowth, every hire shapes the next set of hires," she says.
Which is why she was particularly attentive to increasing diversity across the leadership in product development. "Diversity debt should be a huge concern during hypergrowth, especially because bigger ships are harder to turn around. So I raised the issue at a quarterly business review meeting," she says. "It opened up a conversation about how we could get better at implementing tactics for building more balanced teams into our hiring practices."
Hypergrowth is a critical period that can make or break the success of a startup. Every team lead should be asking: Are we hiring in a way that encourages the diverse representation of backgrounds and experiences that will make our company successful?
The ideation and conversation quickly concretized into tangible action. "It was great to see how the team ran with it and made it into a core part of our vetting process. Amy Grude, who at the time headed up program management, crafted questions to assess whether every candidate, particularly candidates for manager roles, valued diversity and inclusion as much as we did, making it a part of our rubric," she says.
"The purpose of the interview questions is to uncover whether a candidate has meaningfully thought about these issues. Do they have a mature language and perspective when they talk about it? Have they thought about the purpose of D&I, beyond the surface level? If it's clear they've never given a passing thought about D&I until now, that's a strong signal that they aren't for us."
Carson points out that hiring historically underrepresented candidates early on, particularly on the cusp of hypergrowth, spurs a virtuous cycle. "If you're conscientious about hiring in the beginning, you'll get a more diverse leadership team, and they'll hire ICs from a wider range of backgrounds," says Carson. "In turn, those hires become the next cohort of diverse leaders, and so forth. It's a flywheel effect, but you have to set in motion — and rigorously monitor to make sure it keeps spinning."
5. Start paving career paths earlier than you need to
Even during the frenetic churn of hiring, Carson had to look ten steps ahead to the looming problem of retention and development. And if hiring talented designers is hard, then retaining them is an entirely different beast. "One statistic I've read is that the average tenure for a designer is 11 months. I couldn't afford for people to leave before the first year mark. I needed to make it clear to our designers that we were invested in them long-term," she says.
"So I started career pathing pretty early on, when we were around 100-150 employees," she says. "I had a job level matrix and a career path documented that clearly delineated growth paths we could offer, then socialized those resources widely within the org."
The strategy of creating professional development tracks is a fairly popular practice. What makes Duo's career tracks distinct, though, are the tailored 1:1s, and the manager prep program.
"When you're scaling quickly, it's easy for targeted, intentional development to fall by the wayside. 1:1s can turn to status check-ins and project updates, which might lead direct reports to feel that their holistic career development is on the back burner. If you don't talk openly and consistently about growth and career progression, your direct reports might feel tempted to look for opportunities elsewhere," says Carson. "At Duo, we've retooled our 1:1s to focus specifically on career goals, professional development and things like conflict resolution. Our 1:1s are about making sure that the direct report feels supported, and they have a person who is on their side, invested in their long-term trajectory. This is so helpful for designers in particular, since career paths in design are often less defined."
Duo also has a program through which individual contributors are encouraged to "try on" manager roles. "If an IC mentions that they have an interest in management someday, we try to set them up with low-stakes opportunities to practice those skills, with plenty of tactical support and mentorship from their own managers," says Carson.
"That might mean an opportunity to hire and manage an intern for the summer," she says. "By the end of the summer, the IC can tell us whether or not the experience seemed like a good fit for their interests and goals."
6. Navigate the shift from consensus to alignment
As a startup expands, Carson says you and your team might begin to feel the tectonic plates of decision-making start to shift underneath you.
"During hypergrowth, I noticed a clear shift from a consensus culture to an alignment culture on my team," she says. "On a smaller team, consensus is feasible. You can fit your entire team into a room and make decisions collectively. Beyond about ten people, though, that's no longer possible. At that point, you need to start breaking into smaller pods of people who own smaller amounts of surface area and have high autonomy over their decisions. Then, it becomes more about making sure your teams are aligned."
The shift away from a model of unified consensus can feel jarring. Carson made space to discuss the changes outright with her team. "I had my whole team read Molly Graham's 'Give Away Your Legos,' and we had a lot of frank conversations about how hypergrowth changes team dynamics and processes in ways that can feel uncomfortable. We had to voice that discomfort and move to an abundance mentality."
TYING IT ALL TOGETHER: POWERING UP PRODUCT DESIGN
When a company hits hypergrowth, it can feel like a startup's priorities are being pulled into a thousand different directions. Carson's experience shows that it pays to invest in a product design team, whose invaluable contributions to the final product are informed by their unique proximity to customer perspective.
"Design played a huge role in Duo's mission and in its success. We've worked to apply a consumer web sensibility to enterprise security, which is pretty novel and couldn't have happened without being laser-focused on growing and collaborating effectively across the org," she says. Her team's efforts have paid off, too: Duo consistently nets an NPS score between 65 and 70.
Carson encourages any early-stage startup to focus on building out a product design team that's grounded in user research, so that designers can leverage research insights to enhance the product. To socialize that impact among the engineering and product teams, get creative with video, workshops, and sticky notes. During hypergrowth, don't stumble haphazardly into hiring: Take the time to thoughtfully construct a sustainable talent pipeline as you scale. Finally, once you've brought design talent through the door, make sure you give them plenty of reasons to stay, by creating pathways that allow them to explore professional growth.
When managers can spot and prepare for hypergrowth on the horizon, they can more successfully lead their teams. "As I prepped my team, I addressed their apprehensions, but I also reminded them that it was an exciting time. I tried to emphasize that very few startups get to do what we're getting to do right now, and if we're proactive, we can make sure we're navigating growth in a way that's healthy and sustainable," she says.
"At the end of the day, product designers amplify the success of engineers, product managers and the entire company," says Carson. "If you're proactive about building out a great team, your team will not only weather the changes, but take them in stride and thrive."
Photography by Brandon Smith