In the fall of 2016, the First Round team launched our first mentorship pairing effort as a small experiment, with just a few dozen mentors and mentees pulled from across our community. Fast forward more than three years later to last week, when over 400 pairs wrapped up their last sessions together.
After seven cohorts, 981 pairings, close to 2,000 participants (and plenty of hard work from our very own Whitnie Narcisse and Serena Bian) this mentorship initiative we now call Fast Track has become one of the most impactful things we do here at First Round. Here's a quick rundown of how it works: It's a 90-day program that matches seasoned advisors and operators — from both within and outside of our community — with the early-stage founders we've backed and the rising stars on their teams. The pairs then meet up for in-person, structured bi-weekly sessions.
Although we've massively expanded and iterated on the program over the years, our North Star has remained constant: We want to bottle those most powerful "aha" mentorship moments that can change the course of careers, and deliver them to as many company builders as we can.
As we've walked that path, we've learned plenty about what makes mentorship work — and what causes it to go sideways. We've previously shared some of the lessons right here on the Review, covering common concerns for mentors and mentees, such as how to find the perfect match, set the relationship on the right footing and make sure it's valuable for everyone involved. Yet as the program has grown, mentors have clued us into another area worth sharing more advice on. The question we're asked most frequently these days is simple and earnest:
How can I be a better mentor?
For us, this inquiry speaks to an eagerness to give back and a desire to make a real impact. Every mentor has experience and wisdom in spades — but it's not always immediately clear how to most effectively share it. How do you know when to share your own perspective and when to listen? How do you plant the seed of trust, then tend that relationship over time?
Years of experience and hard-won lessons aren't transferred through osmosis. And delivering a monologue while your mentee jots down notes doesn't work either. Being a mentor takes effort and skill — and the best ones raise it to an art form.
To help out, we reached out to some of the most active and successful mentors in Fast Track to get their take on what good mentors do differently. Specifically, we posed these three questions:
As a mentor, how did you approach giving advice to your mentee?
What tactics or questions did you find most useful to help target your support?
What did you learn about effective mentorship over the course of the program? What's something you'd do differently, or a tactic you wouldn't try again?
The responses we got back were definitely shareworthy. What follows is our guide for stepping up your mentorship game, with 25 pieces of advice for being a better mentor sent to us by some of the best mentors we know.
Some of these seasoned mentors submitted a few tips, while others shared a single simple truth that packed a punch. We've organized their takeaways on mentorship into three sections: principles of meaningful mentorship, a bank of questions to ask to get the conversation flowing and encourage introspection, and a set of small tactics to try with your own mentee. We hope this collection serves a rich starting point as you look to make a bigger impact as a mentor yourself. Let's get to it.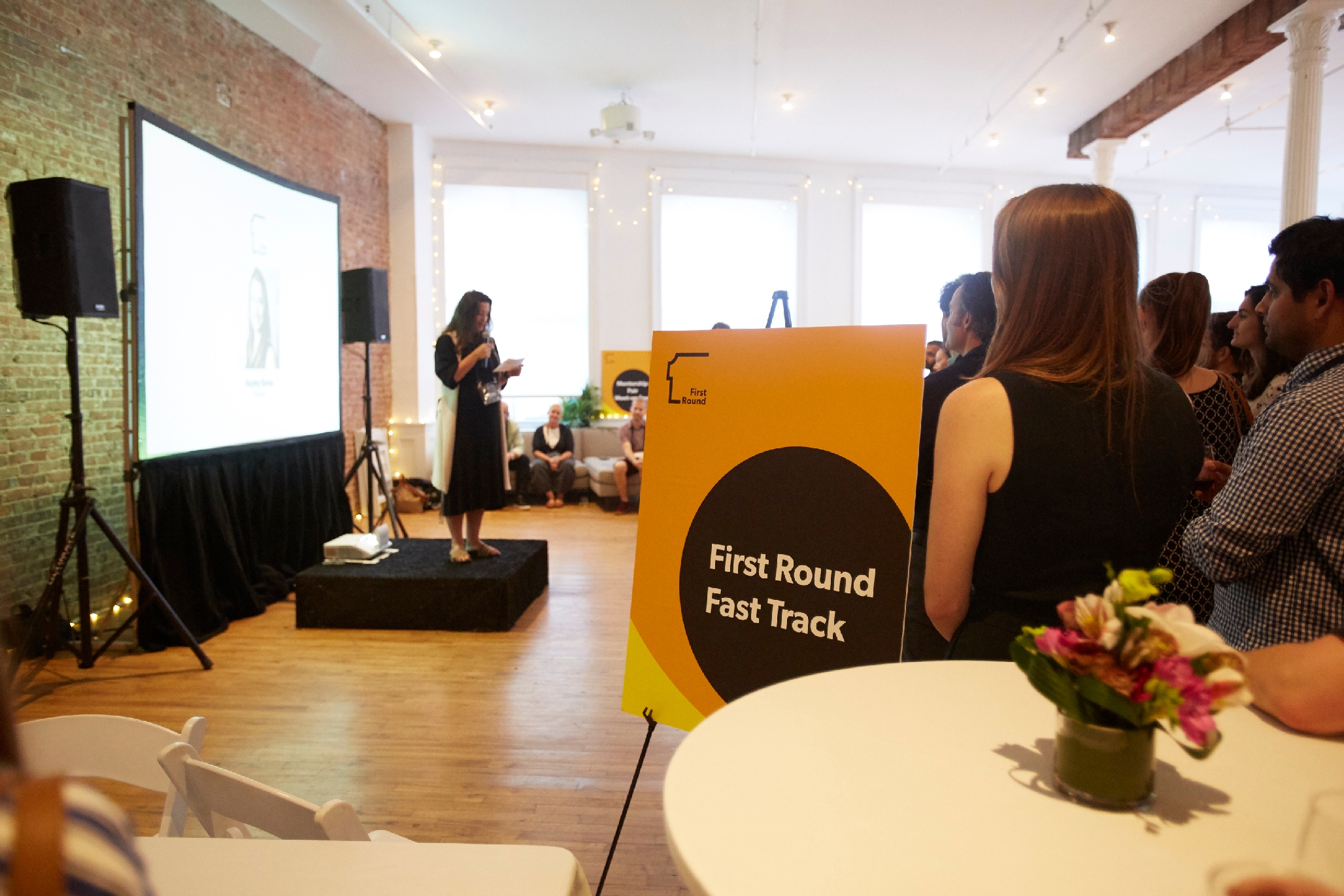 PRACTICE THESE PRINCIPLES OF MEANINGFUL MENTORSHIP:
1. Save the troubleshooting for later.
As VP of Product for Driver Experience at Lyft (and a former product leader at Zynga and AltSchool), Rajiv Bhatia has plenty of experience building teams, advising startups and helping rising product stars shape their careers.
If he were to give one piece of advice to mentors taking on similar work, it would be to invest additional legwork in relationship building from the jump. "Don't dive right into advising and solving problems," he says. "Mentors are there to provide a safe and neutral space for expression, ideation and vulnerability around challenges — but you'll only get to the real stuff if you have trust. Establish it first."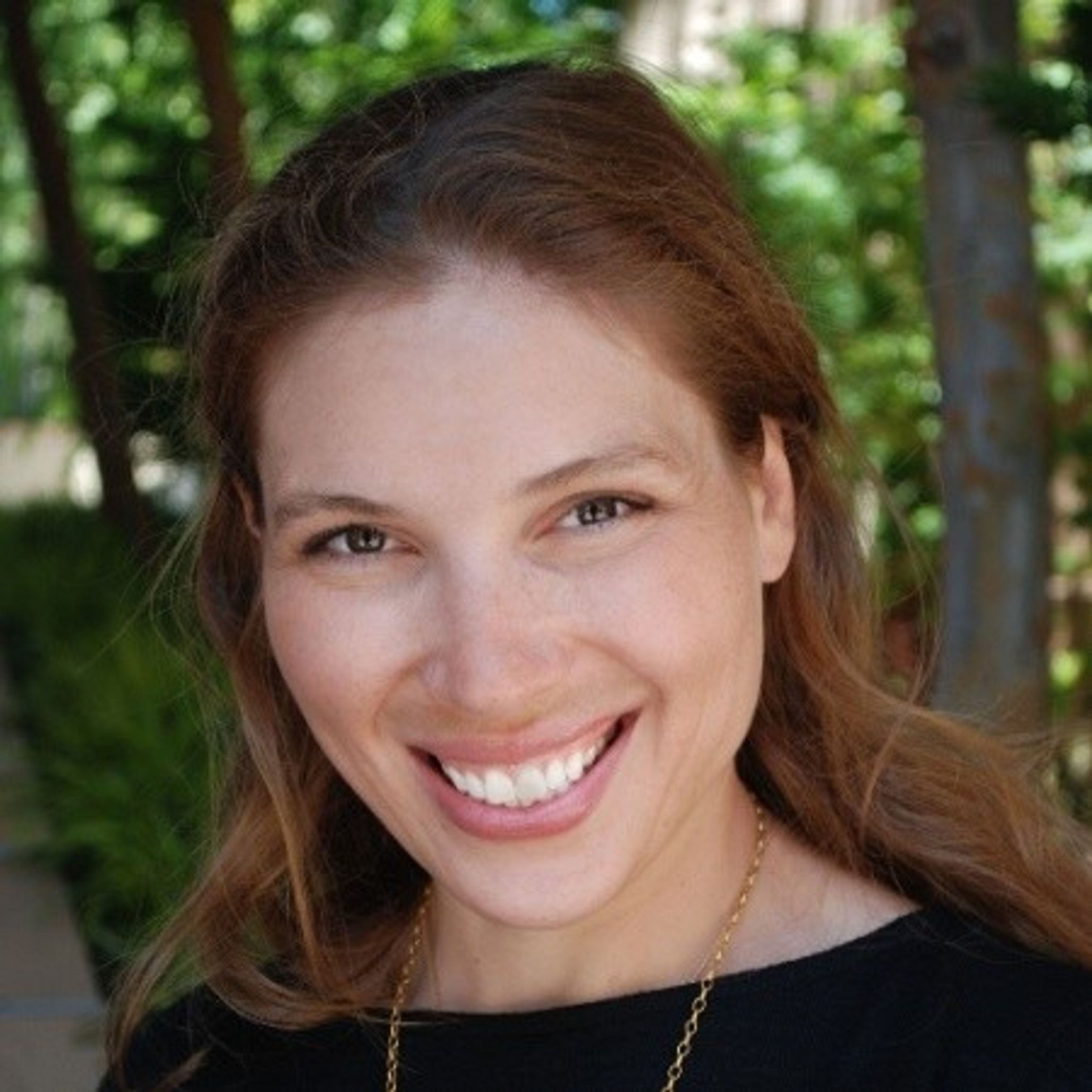 Dana Mauriello is a Small Business Strategy Consultant at Sidewalk Labs (who previously led teams at Etsy), and she also highlighted the need for a more expansive view of mentorship. "My number one takeaway from being a Fast Track mentor is that great mentorship is not about tactical problem solving — it's about supporting the person holistically," she says.
2. Loosen your grip on what it takes to make mentorship "work."
"Once you mentor multiple people, you'll realize that some partnerships just naturally work because you already have a common approach, while others require more effort on the part of the mentor. But in my experience, mentors need to let go of their ideas of what success looks like," says Matt Wallaert, the Chief Behavioral Officer at Clover Health. In other words, a "successful" mentor-mentee relationship will look different depending on each pair.
"I've had one mentee relationship where I felt like things weren't really 'working' because I hardly talked to them, but they ended up raving about the experience. From their perspective, the mere fact that I was around 'just in case' was enough to give them a confident safety net to proceed. My takeaway is that all mentor-mentee relationships can be made to work if the mentor is willing to be flexible."
We need to be willing to have more than one definition of what mentorship looks like, both in process and outcome.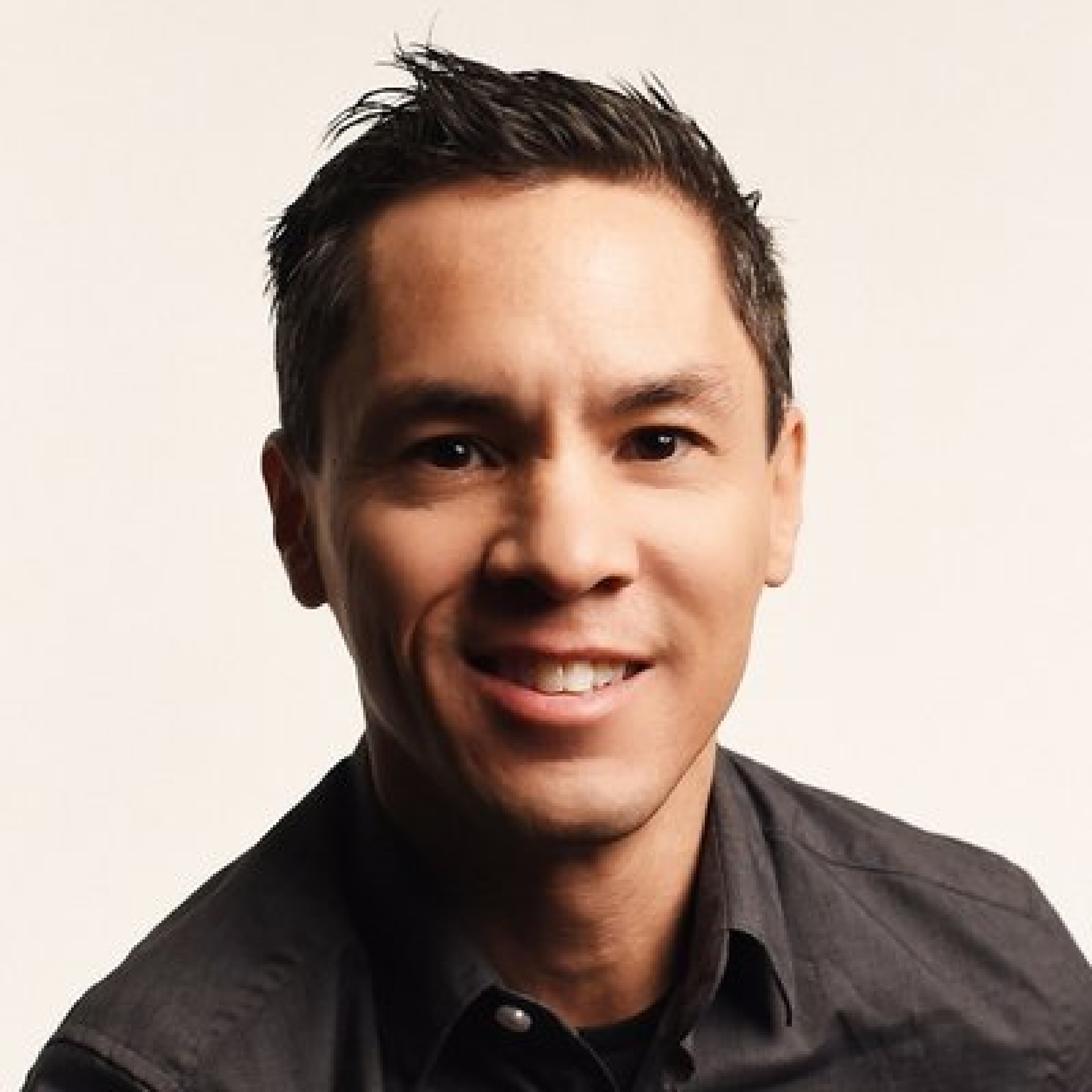 Kevin Flores also emphasizes how mentors need to custom-tailor their approach. Although he's the Director of Product Design at 23andMe, Flores has had mentees from several different industries and other functions, such as engineering. "It's provided me with an opportunity to reflect on how I deal with the different types of challenges mentees face and even different personalities," he says.
"Some mentees respond well to fluid, off-the-cuff conversations. Others might prefer more written correspondence that allows them to think deeply about their personal goals or challenges — and your input as you give it. Some are more casual, while others are hyper-organized and take notes every session. Ask directly about their preferences and feel out what's working in early conversations to foster the most useful feedback, support, and relationship for the mentee, not yourself."
3. Figure out what kind of mentor you are and tailor your advice accordingly.
As the former president and COO at UserTesting and CEO and co-founder of a new startup, 'nuffsaid, Chris Hicken has experience on both sides of the mentorship table. That's what's led him to believe that mentors need to get more granular on what type of mentorship they're serving up.
"I think people need two different categories of mentors: One that's three to five years ahead of you who's doing the job that you want to have next and a mentor who's much older and has already achieved the level of success you're after," says Hicken.
Here's why: "Mentors who are only three to five years ahead can sink into the nitty-gritty tactics and help you tackle the problems currently on your plate. Mentors who are much further ahead in their careers are going to be terrible on tactics. But they can help you peer around corners that you don't even see coming. They'll bring a high-level focus to problems that will keep you tethered to your long-term goals. They can also talk to you in a way that others won't be able to — they can tell you that you're being an idiot and get you to listen."
These different modes mean that mentors need to get realistic about the kind of advice they're aiming to provide. "Don't try to be that grizzled veteran if that's not the gap you're filling for your mentee. You don't want to serve up career platitudes if they're looking for targeted go-to-market tactics. Think about what bucket of advice you can provide and then structure your conversations accordingly," he says. "At this stage in my life, I'm generally the one who's three to five years ahead of my mentee, so I'm helping them think through tactical issues. Every meeting, they have to bring one problem that we're going to solve together. If I was filling that role of a much more experienced mentor, I'd probably opt for more loosely structured, meandering conversations."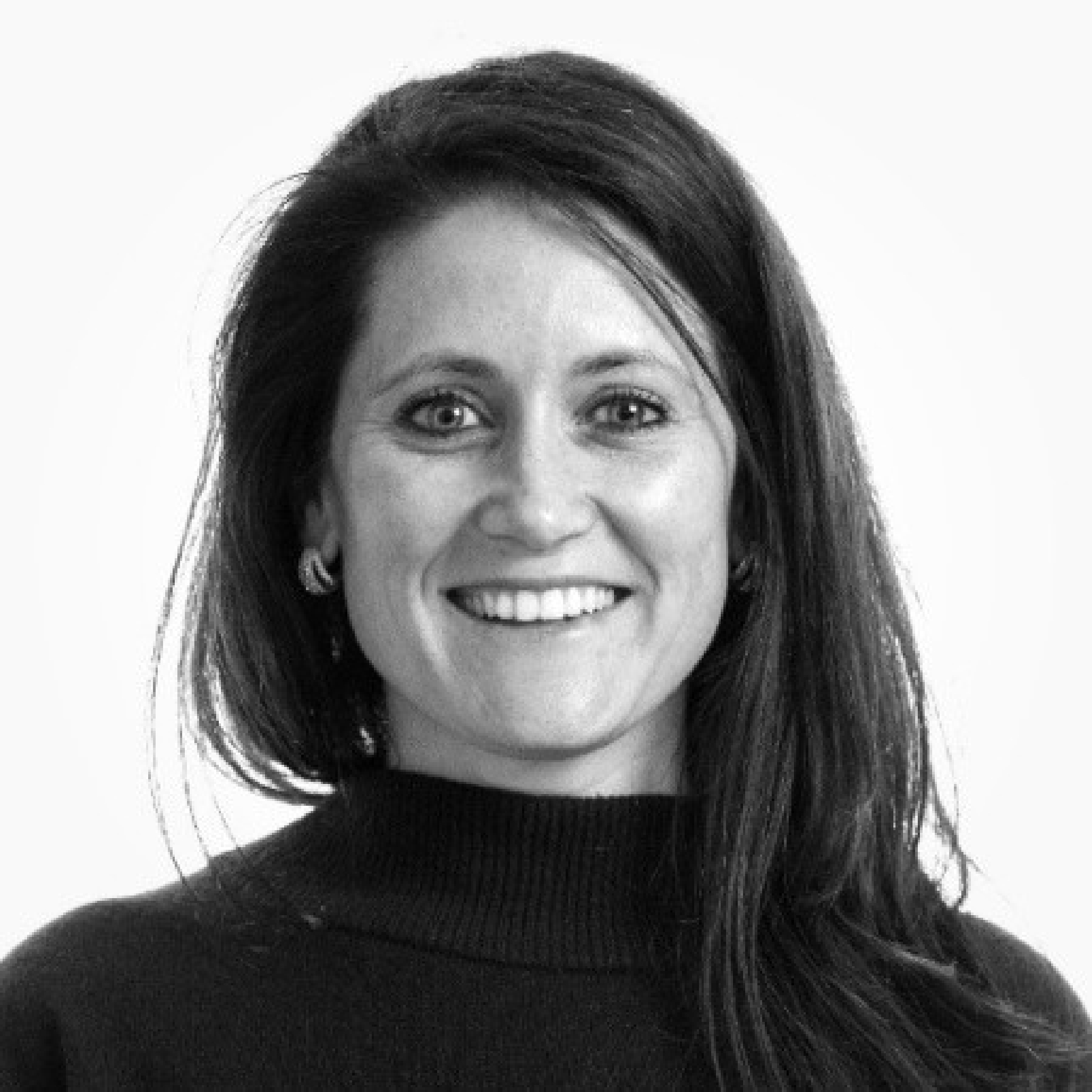 4. Be sure to listen for the subtext.
Several mentors emphasized the power of listening to your mentee, spiking out the simple truth as an important lesson that's crucial to reiterate. But Beth Robertson added a slight twist.
"Mentorship is all about meeting a mentee where they're at. You have to listen to the challenge that they're overtly telling you about, all while hearing what they're actually saying," Stripe's Startup Partnerships and Growth Lead says. "Listening for the actual root of my mentee's challenge, confirming if what I'm hearing is true and then helping them unpack ways to work toward a productive solution via open ended questions has been key for me."
We often think that the challenge that we're articulating is the root of our problem — without understanding the full landscape that the issue sits in.
5. Remember that most of mentorship is getting your mentee to focus on the right problems.
As VP of Growth Marketing, Micah Moreau is charged with driving retention and acquisition across DoorDash's three-sided marketplace of consumers, "Dashers" and merchants. A role like this one requires intense focus and sharp problem-solving skills, traits that come in handy as a mentor.
"I try to spend 90% of the discussion focusing on the problem — how to define it, how to quantify it, and how to ensure that it is the most important and impactful problem my mentee and I can tackle together," he says. "In my experience, nine times out of 10 the issue isn't about finding the optimal solution, but rather ensuring people are focused on the right problem in the first place."
Sidewalk Lab's Dana Mauriello also recommends double clicking to make sure that the challenge your mentee brings you is truly a priority. "Why does your mentee feel that this issue is an important challenge to prioritize? What's the personal impact of this challenge? Asking questions like these in my sessions with my mentee helped us come to the realization that the challenge we were discussing didn't actually need to be prioritized that highly after all," she says.
6. Hand down your hard-won context.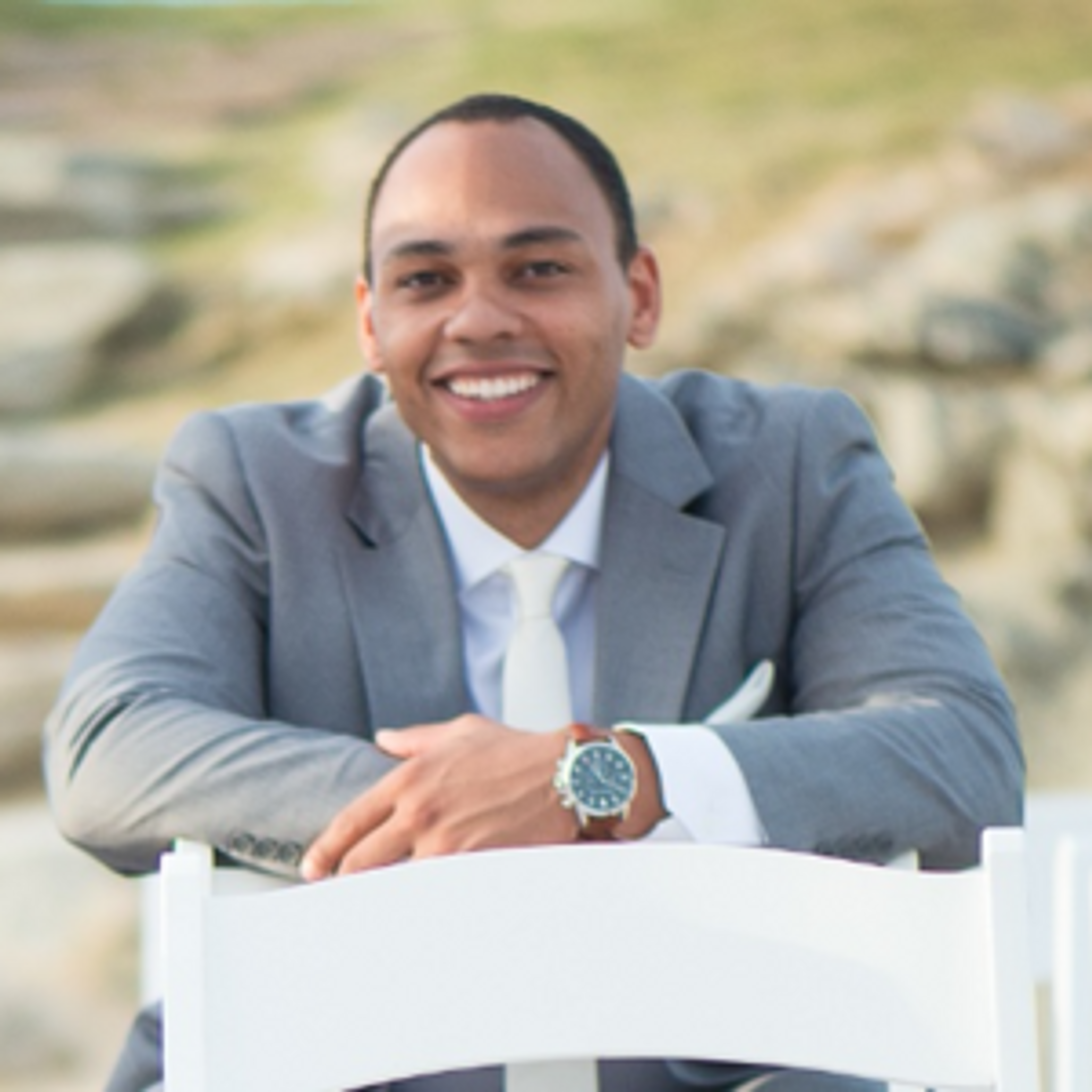 As a mentor, Salesforce VP of Sales Dare Olonoh tries to frame his feedback in three categories:
Broad information he's experienced or observed in his career: "This gives context, so they can gain an understanding of industry norms they haven't had exposure to yet," says Olonoh. "It's easy to forget how confusing and scary certain situations can be the first time you encounter them in your career. I try to normalize those things for my mentees. Take the example of external hires filling new roles. I've had conversations with several mentees whose natural reaction was to start worrying — or have a mini freakout. The reality is that those things happen all the time in a fast-growing company and aren't personal attacks."
Personal stories: "I share when I've faced similar situations, how I felt emotionally in those moments and how I made decisions," he says. "It's important to be as human as possible, which is why personal stories can be impactful. Some of the challenges we face are purely intellectual but most of them are also very emotional. Personal stories are a great way to connect emotionally and help someone feel a little braver."
Frameworks: "There are different approaches I've used to make decisions and communicate my asks in a way that strengthened my relationships with leadership, rather than weakened them," he says. "One framework I use on a regular basis is the Navy saying of 'ship, shipmate, self.' It's a great mindset for making asks. For example, when asking for a promotion, it helps to talk about what the promotion would mean for the company and your team, rather than focusing on just your needs. That could look something like, 'I'm excited about where we're going and would love an opportunity to have a larger impact going forward. I want to keep contributing, and would like to be considered for a promotion to take on this role to help us achieve those goals."
Provide your mentee with context on industry norms — it makes a big difference. Just saying, "It's okay, this happens all the time and isn't the end of the world," can have a huge calming effect.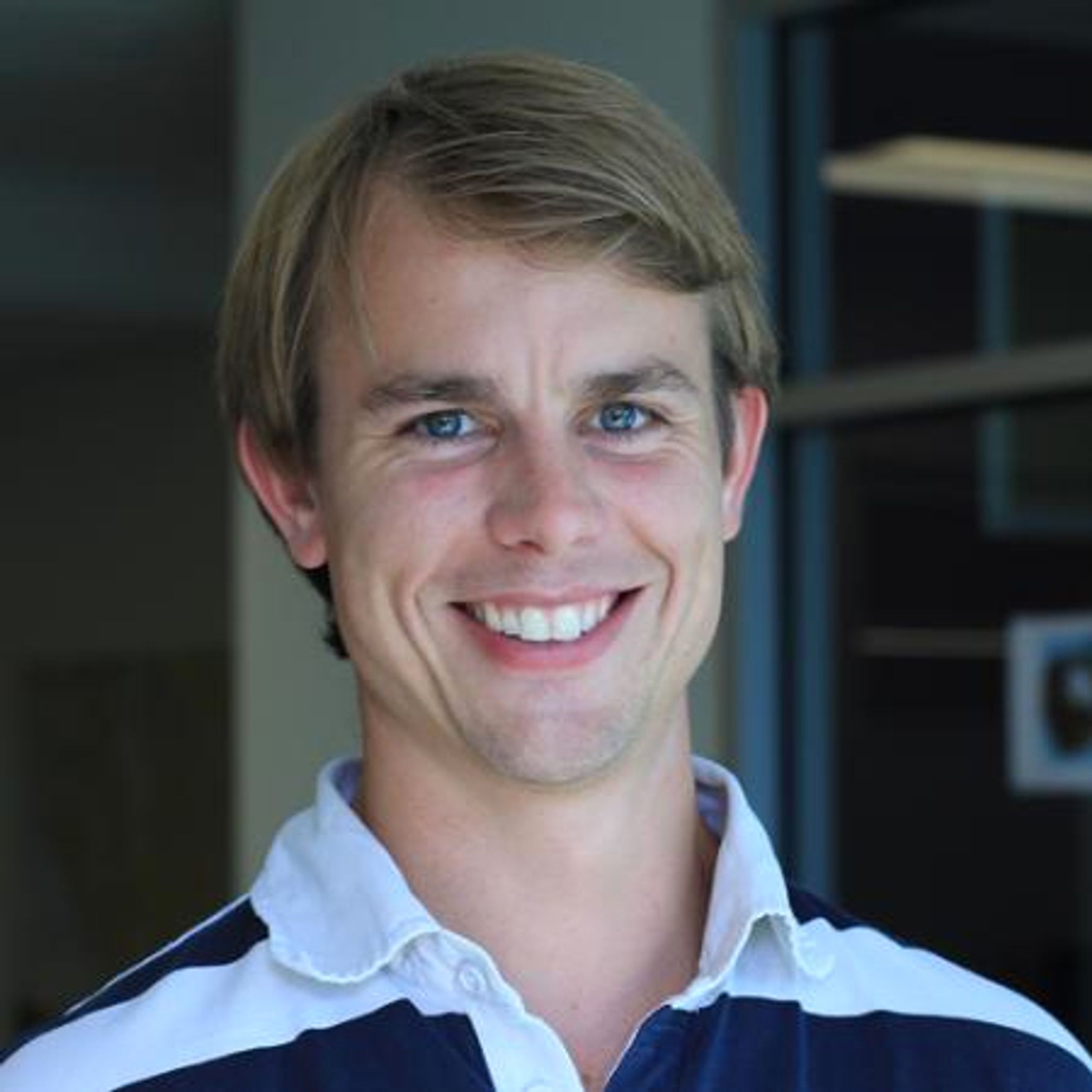 7. Skip the instructions — tell stories and share resources instead.
Colin Zima is also a fan of telling stories. And given that he joined Looker back in 2014 (and led data efforts at HotelTonight prior to that), he's got plenty of yarn to draw on. (Read a few of those stories about how Looker got built here).
"Rather than targeted coaching or giving instructions, I try to surface a similar situation and explain what I did right or got wrong," he says. "I also try to unpack what I learned about what my boss or colleagues were thinking, or what I picked up from observing how my CEO handled a problem a certain way."
Zima also thinks mentors should delve into their own startup toolkits to lend a practical helping hand to their mentees. "I share all kinds of documentation, whether it's job descriptions, product specs, or career ladders. To get even more tactical, talk to how those docs and processes evolved gradually over time and might not match the current stage the other person is at," he says.
So much of what time and experience gives is familiarity with process and documents. Taking the time to share them with your mentee can be invaluable.
8. Hand out fishing rods, not fish.
Tomas Barreto has previously shared his biohacks for a better career, right here on the Review. This is the mentorship hack the former VP of Eng at Box and Checkr (and current co-founder of Okay) has come to rely on: "As a mentor, I usually try to avoid recommending a solution to a problem, because discussions between mentors and mentees naturally involve information asymmetry and a lack of full context," he says.
Here are the alternative approaches mentors can explore instead:
Share anecdotes that are similar to your mentee's experiences, since these are more likely to be remembered and re-applied.
Recommend broad principles that apply to the situation that can be reused in future situations.
Share trade-offs of the different possible solutions to build up the mentee's toolkit.
What he calls his own personal 50/50 rule: "I spend half of the time in mentorship questions gathering context by asking questions to alleviate the asymmetric information imbalance, and then I also make sure my mentee is speaking for 50% of the time to create psychological safety and maximize adoption of advice," Barreto says.
As a mentor, I find it's essential to teach your mentee to fish through systems thinking instead of just giving an answer to the question you've been asked.
Lob's Head of Customer Success Nina Wilkinson similarly finds mentorship to be an exercise of teaching people to fish. "Whether in mentorship or management, it's about getting them involved in finding the answer, not about doling out advice," she says.
To make sure she stays on track, Wilkinson asks her mentees to come to her with a problem, but also with a proposed solution. "If nothing else, it will give us a good jumping off point of how to solve the problem. In reality, it encourages them to think through the problem first and develop an ability to trust their gut," she says.
Lisa Dusseault also cautions against the dangers of what she calls solutioneering. "I immediately tend to say 'You should try X!'" says the CTO and co-founder of Compaas. "I now try to come up with several ideas and run through why each one might work better. It's then crucial to listen to your mentee's response afterwards to see if there's some nuance you're missing," she says. "When you mentor smart people, expect their challenges to be, well, challenging."
Flatiron Health's Director of Engineering Cat Miller offers up an important nuance to this thread on the dangers of doing the work for your mentee: "There was one point where my mentee had an epiphany about their situation, which was something I thought they'd already realized, because it was incredibly clear to me," she says. "Going forward, I took more care to summarize my thoughts and re-state what I thought I was hearing from the conversation."
As a mentor, you have a lot of patterns to match against, but your mentee is putting the pieces together for the first time. You have to walk the fine line between making sure they eventually see how it all fits together, but not solving the puzzle for them.
9. Give the gift of confidence and validation.
When we asked Jan Chong for her best bit of mentoring advice, she offered up this thoughtful insight: "In my experience, people usually have hunches about what they should be doing to resolve a challenge, but they lack confidence since it's a new situation. You'll hear a hesitancy in their voice around what to do next," says the former Senior Engineering Director at Twitter.
"As a mentor, I always try to reflect back to my mentees what I'm hearing them say. Sometimes just hearing someone who has seen similar challenges rephrase things can provide that clarity and confidence that can take a half-baked idea to a more fully formed plan. Or perhaps you'll shine a light on a truth that they've been avoiding, but deep down already know they need to face," Chong says.
In other words, mentees often already know the answer already and are seeking out validation, says Andrea Chesleigh, the VP of Product at Boxed (and former product leader at One Kings Lane and Rent the Runway). "I often find that folks already know how they want to handle a situation instinctively and just need me to validate their approach, act as a sounding board and help polish the strategy," says Chesleigh. "I might also provide a framework to help organize their thinking, but ultimately, being a good mentor is about giving them the tools and confidence in their methodology."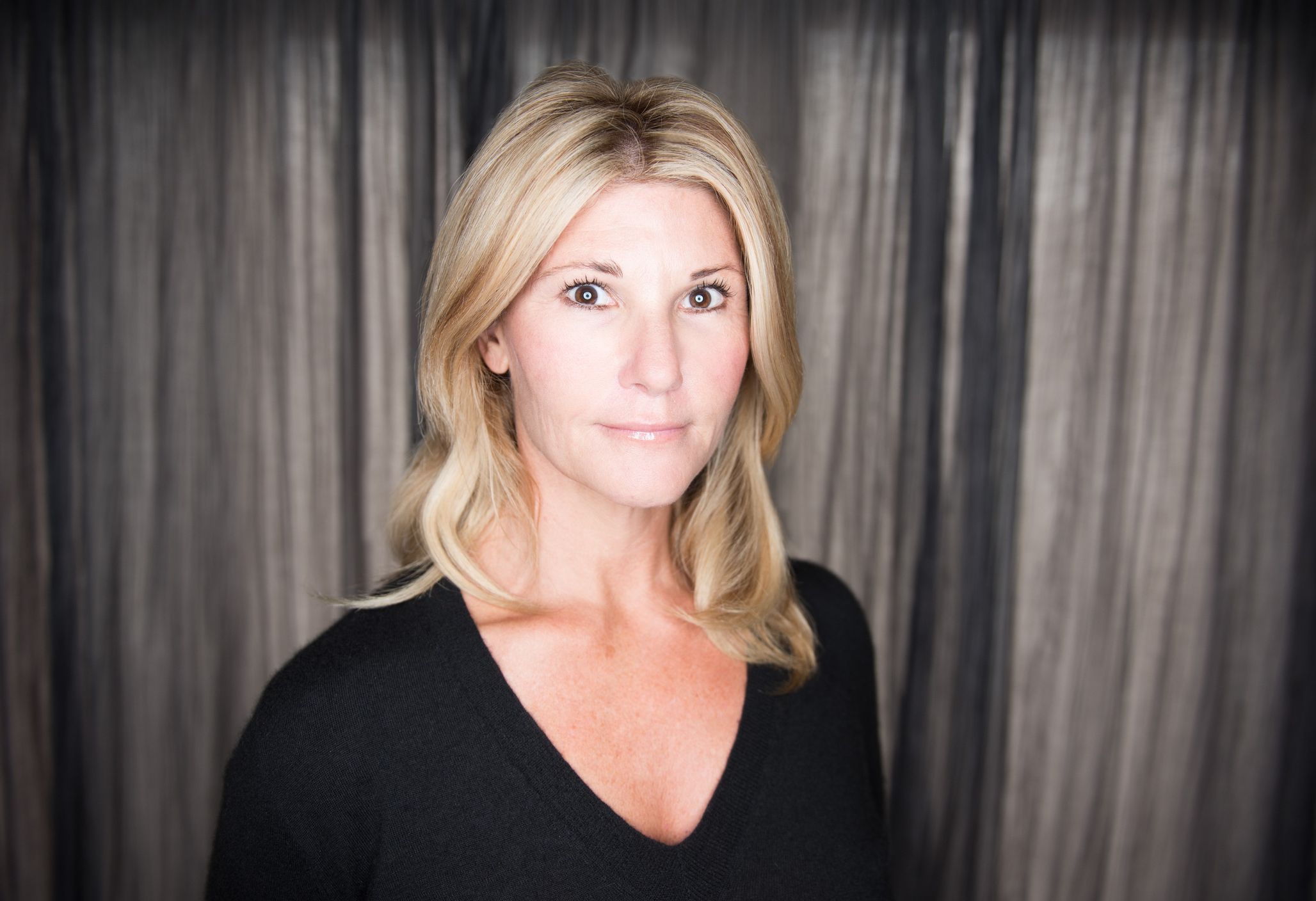 Beth Steinberg adopts a similar approach. "I usually find people are more on the right track than not. As a mentor, I find my best value is to ask the right questions to reinforce what they already know yet help them reframe the challenge slightly if necessary," says the founder of Mensch Ventures, a people and talent advisory firm.
Check out Steinberg's wisdom for leading and rallying teams through layoffs.
10. Help your mentee practice checking for blindspots and surveying stakeholders.
To Vivian Cromwell, framing and perspective are key. After spending more than a decade in engineering at Google, she started her own editorial and travel photography business. She's also a bit of a Fast Track success story: Her mentee, Labelbox co-founder Dan Rasmuson, valued her insight so much that he brought her on as an advisor to the startup.
For Cromwell, the secret is challenging her mentees to see their situations through multiple lenses. "I ask a lot of questions, especially around how it made my mentee feel and how it made others feel in the office. I want to make sure my mentees have done their homework and gained a comprehensive view of the entire team," she says. "I sometimes create scenarios for my mentee to practice difficult verbal communications, in which I play the role of the mentee, while they take on the role of one of their team members or peers. Exercises like these can help your mentee develop and practice the habit of seeing things through others' perspectives."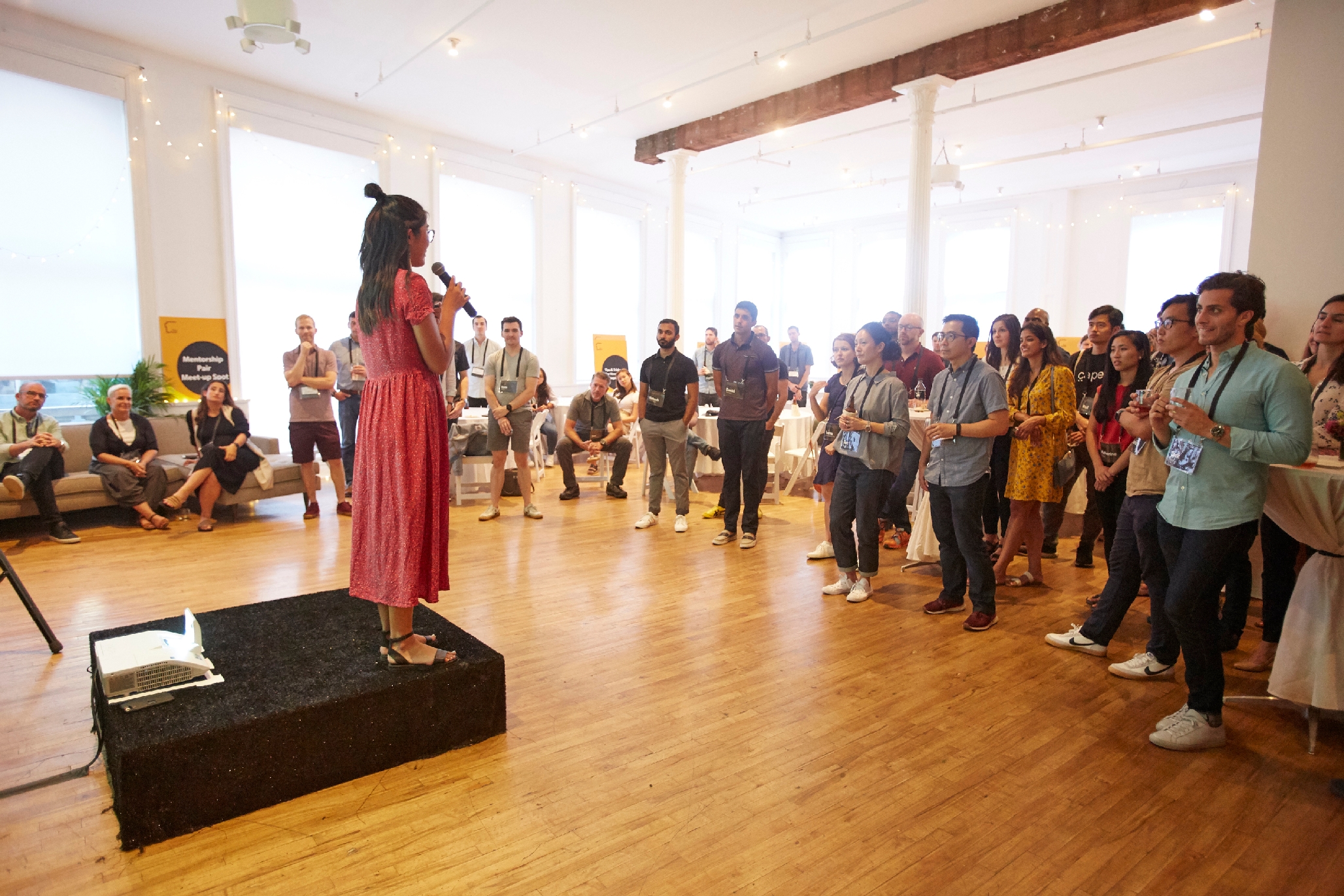 Mihir Pathak employs a similar approach. "When mentoring founders and execs, my favorite tactic is to dig into how other stakeholders may view their idea or communication," says the Executive VP of Strategy at Stack Overflow. "For example, if it's a personnel issue, I try to ask my mentee how the other folks involved may feel about a decision. This applies outside of the building too. If it's a strategic partnership proposal, I'll ask them what the value prop for the opposing party truly is, because the best partnerships are win-win."
Self-awareness is one of the most important qualities a leader can have. And the third-party perspective of a mentor helps you hone it.
11. Encourage the emotion and create space for self-care.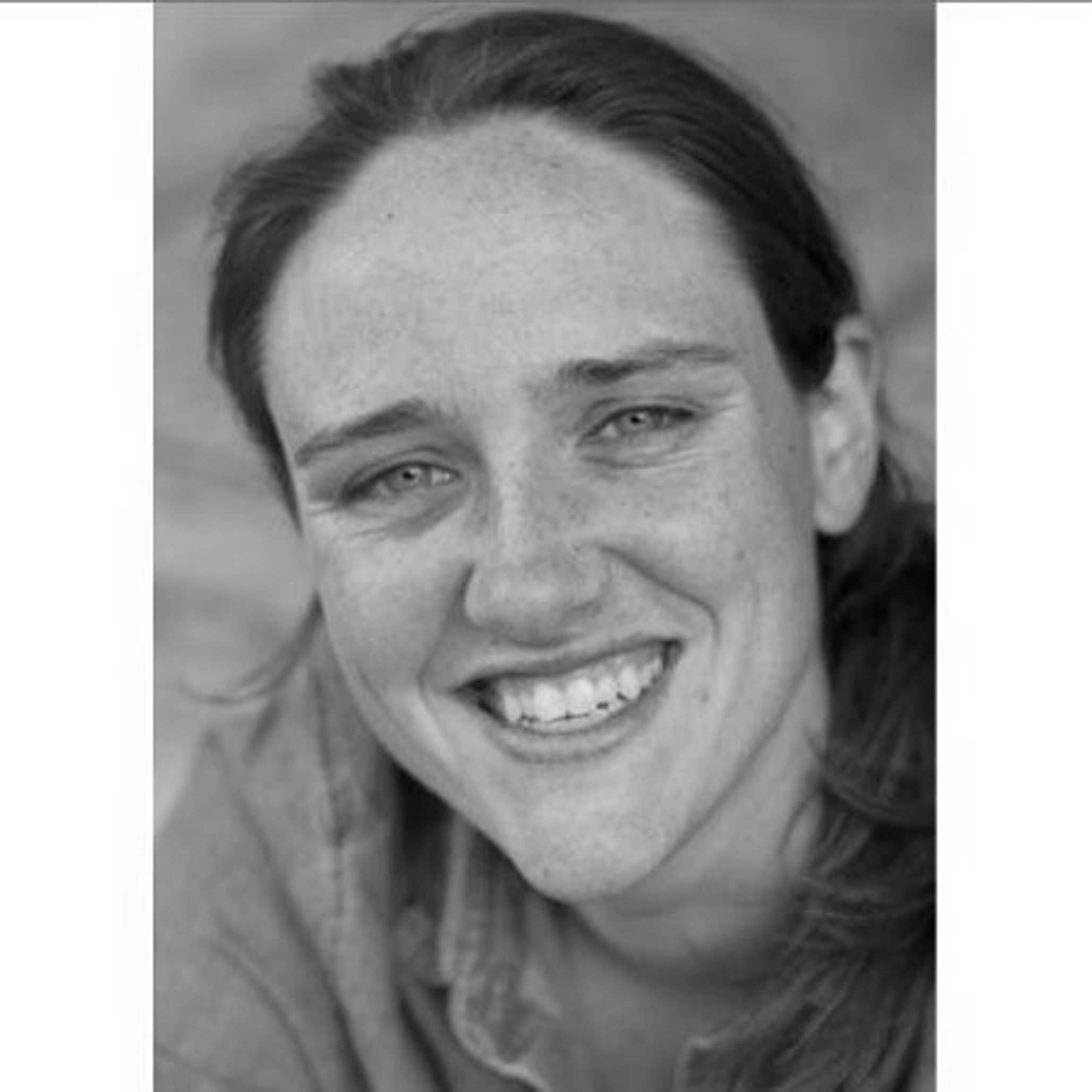 As the COO at Mango Health (which was backed by First Round and recently acquired), Caitlin Collins has gone from IC to the C-Suite in seven years. In that time, she's been an absolute force in our community, attending events, thoughtfully contributing answers on Network (our internal Quora-style platform) and serving as a mentor in multiple cohorts of Fast Track — so we naturally reached out for her take on how to be a better mentor.
"I want the people I mentor to be able to bring me their biggest problems, deepest fears and insecurities," she says. "With one mentee, we spoke at length about the single-biggest stressor in her job. It's hard to go there if you aren't comfortable, connected and safe. I'm a wholehearted believer that mentors need to recognize the emotion and encourage authenticity. My goal is to help the folks I'm advising to not brush off these aspects of the workplace, but rather embrace them and move forward."
Sara Caldwell, who's the Head of Customer Operations at Asana agrees. "The most important aspect of getting mentorship that I've noticed is how it's a form of personal care. For someone early in their career at a fast-growing startup, balancing immediate needs, future goals, and the needs of the business can feel really difficult and overwhelming," she says. "As a mentor, you create space for your mentees to put down those pressing business needs and instead pick up their own goals and talk about themselves. It's an important piece of the puzzle for overall growth and development."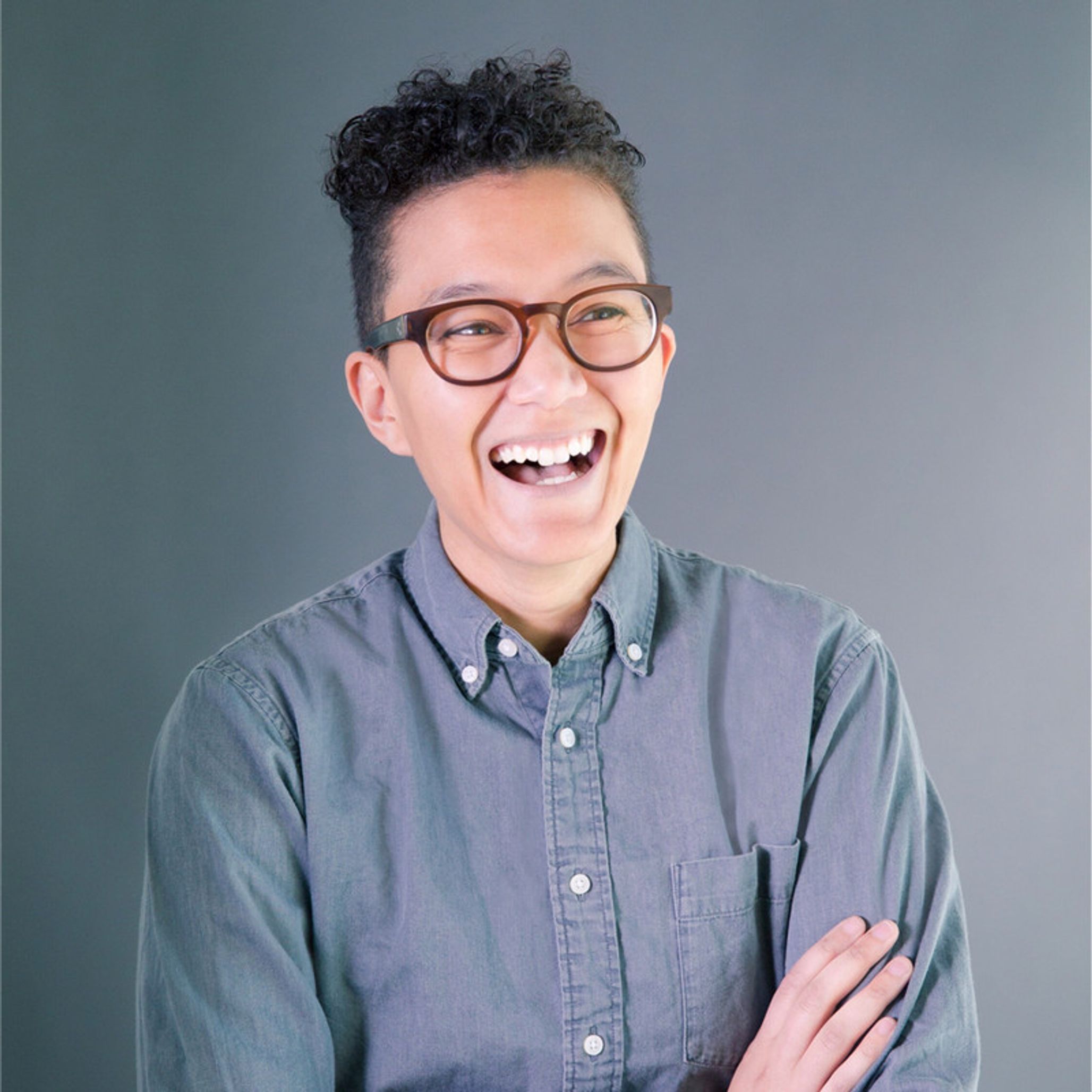 Empathy is a key part of helping your mentee create that space for self-care, says Ciara Gonzalez-Trinidad, Manager for Inclusion Recruiting at LinkedIn and an expert on wielding empathy to build stronger teams. "More than anything, it's important to have a thorough understanding of what obstacles exist but also to bring empathy to the situation," she says. "Being able to understand where someone else is coming from is always helpful. To do that, I start by asking mentees what they thought or how they felt about the pending issue or problem they brought me. Questions such as 'How does it make you feel?' and 'What do you think is holding you back from saying what you want to?' have been specifically helpful."
12. Practice your management skills and treat mentees like they're on your team.
Flatiron's Cat Miller offered up another tip, centered around the importance of thinking of mentorship as an opportunity to practice those coaching skills managers need to excel. "I try to think of it no differently than from what I would do with a direct report. In some ways it's easier actually, because you don't have prior knowledge or biases when it comes to someone you're mentoring, not managing," she says. "That makes it more natural to ask coaching and clarifying questions, which reinforces good manager behaviors."
Sue Choe spikes in coaching leaders and designing people systems, so it's no surprise that her mentorship tip was also about flexing those management skills and treating a mentee like another person on her team. "Where they need a push, I give them a push. Where they need guidance, I try to guide. And where they have some knowledge gaps, I share everything that I have on that topic," says the Chief People Officer at Petal and former Head of People at Venmo.
At the end of the day, effective mentorship means caring about my mentee in the same way I care about the team I hire.
ASK THESE IMPACTFUL QUESTIONS TO KEEP THE CONVERSATION FLOWING:
13. Imagine you cloned yourself. What would you always have your clone do and what would you never let the clone do?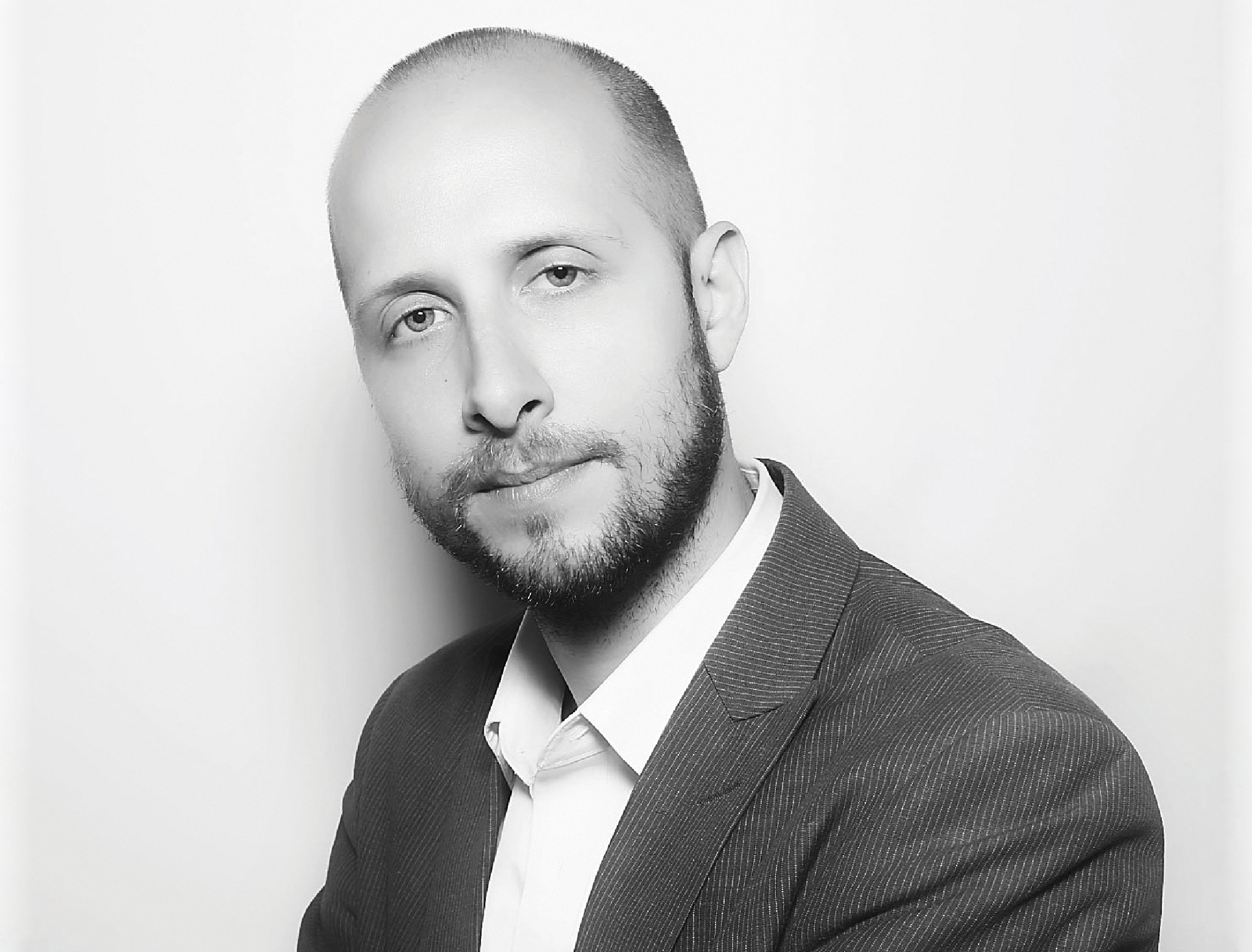 Clover Health's Matt Wallaert (who also gave us tip #2) leans on this unconventional question with mentees. Here's the backstory: "I always try to start at the end. Kick off the mentorship relationship by understanding the outcome your mentee is after. This is often the bulk of the work you take on as a mentor, because once they have an endpoint, the path forward becomes more clear," he says.
But for Wallaert, it's not just a matter of asking who your mentee wants to be when she grows up. "I discourage folks from saying 'I want to be an X,' because it is often false signaling, based on an inaccurate understanding of what X actually does all day," he says. "I also try to move beyond more blanket statements like 'I want more autonomy.' Autonomy looks and feels really different to different people, and so you have to drill down as a mentor to find what it means for your mentee specifically."
It's not my job as a mentor to say what's right for someone or try to influence their wants. My role is to help define the borders of those wants, to bring them into sharp relief, and then to chart a path in that direction.
Now, back to the clones. "I've found the question about what your clone would do to be very impactful for getting into the specifics," says Wallaert. "Take this example: 'I actually like washing the dishes. It's a nice, warm water way to end the day and I find it to be sort of thoughtful and meditative. But I hate sweeping and so the clone can have that.' Now you've established what it is that your mentee actually observably wants and you can help them figure out what kinds of roles have more dishwashing, and less sweeping."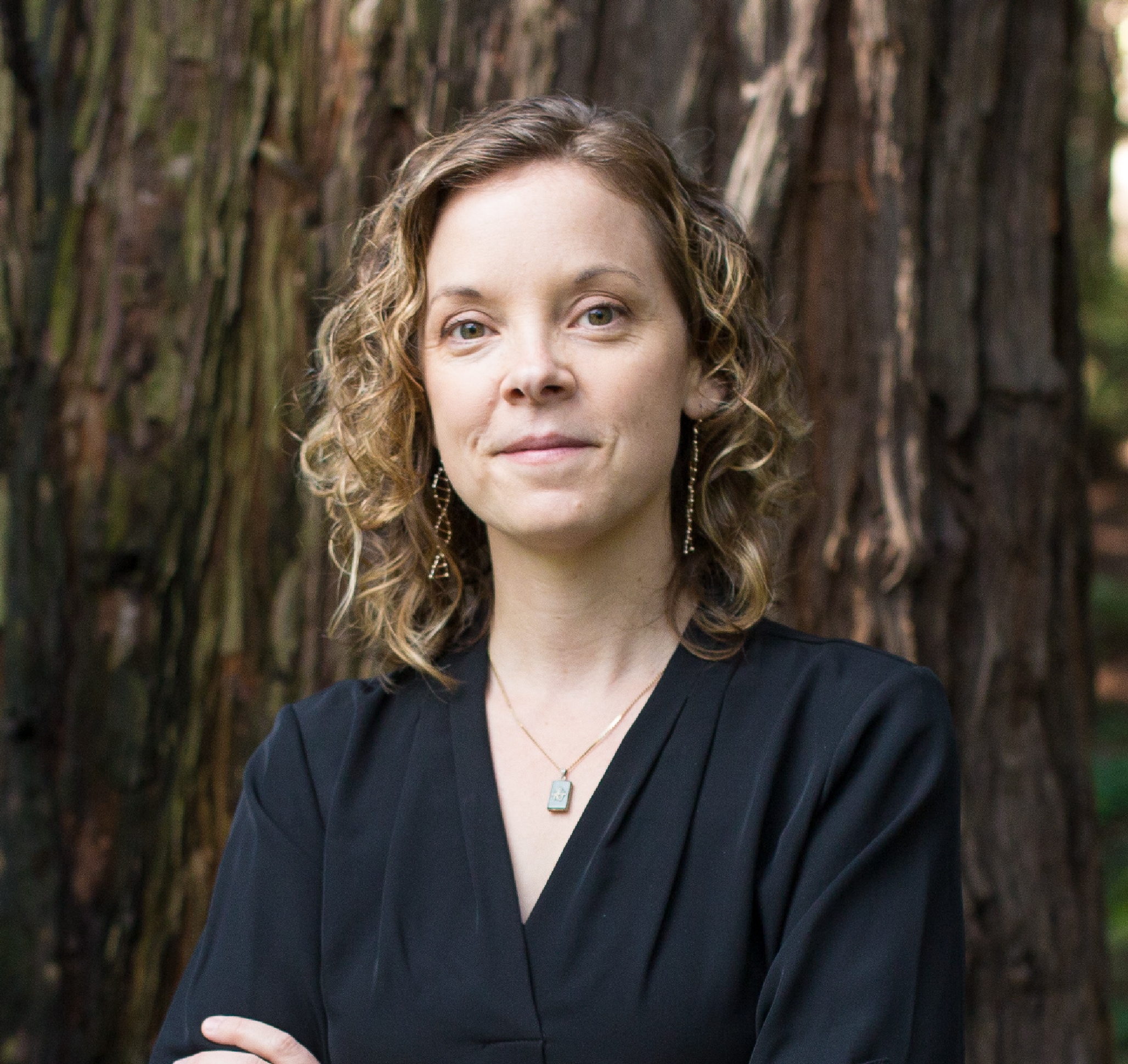 14. What do you need right now?
Sally Carson is an adept team builder and a thoughtful mentor (read more about how she built and scaled her product design team from scratch at Duo Security). And she uses this question to make sure she's offering the right kind of advice as a mentor.
"There's a big difference between modes of support that a mentor offer, whether it's championing, mirroring, coaching, or advising. It's easy to jump straight into giving advice based on our own experience, but often that's not what your mentee needs. Maybe she just needs someone to say 'Keep going, you've totally got this!'" says Carson.
When you meet with folks you're mentoring, take the time to ask what they need to parse the difference. Do they want advice? Did they simply need an advocate to tell them that they're thinking about things in the right way?
15. What else is on your mind?
Jules Walter somehow finds the time to lead product for Slack's growth and monetization team, angel invest, serve as president and co-founder of CodePath.org and lend his time as a Fast Track mentor. And when he's wearing that last hat, he relies on this simple-yet-powerful question to dig deeper with those he's mentoring.
"When mentees bring up a challenge, it's not always what's bothering them the most, but rather what they think is appropriate to share," he says. "Encourage them to bring up thornier issues."
16. What are you excited about doing in the future, five years from now?
Keith Cowing is the VP of Product at Flatiron Health, but this question is one he borrowed from his days as a PM at LinkedIn.
"When your mentees think about career opportunities, they're probably mixing many different things together: what they're excited about, what they think is realistic, what their friends and family think, what's expected of them in their current role, and what seems prestigious or lucrative right now," says Cowing.
"By looking five years out, and focusing just on what gets them excited, as a mentor you can help them stay within reality but release all of these other constraints that get in the way. Then you can get to first principles about their motivations and long-term goals, even if they're fuzzy. After that, help them layer back in constraints one at a time and get tactical about navigating short-term realities, with that end-game in mind."
Many people get subconsciously set on predetermined paths. As a mentor, if you slam on the brakes for a minute and say "Hold on, what do you want?" you'll find yourself in a totally different conversation with your mentee.
17. What would be the worst case scenario if you dropped this item entirely?
Kathy Porto Chang has served as a product lead at both Stripe and Twitter, managing teams of PMs charged with tackling some of the thorniest business challenges — and on top of that, she's an emerging angel investor. Here's what she's noticed across her career and tried to pass along to those she mentors: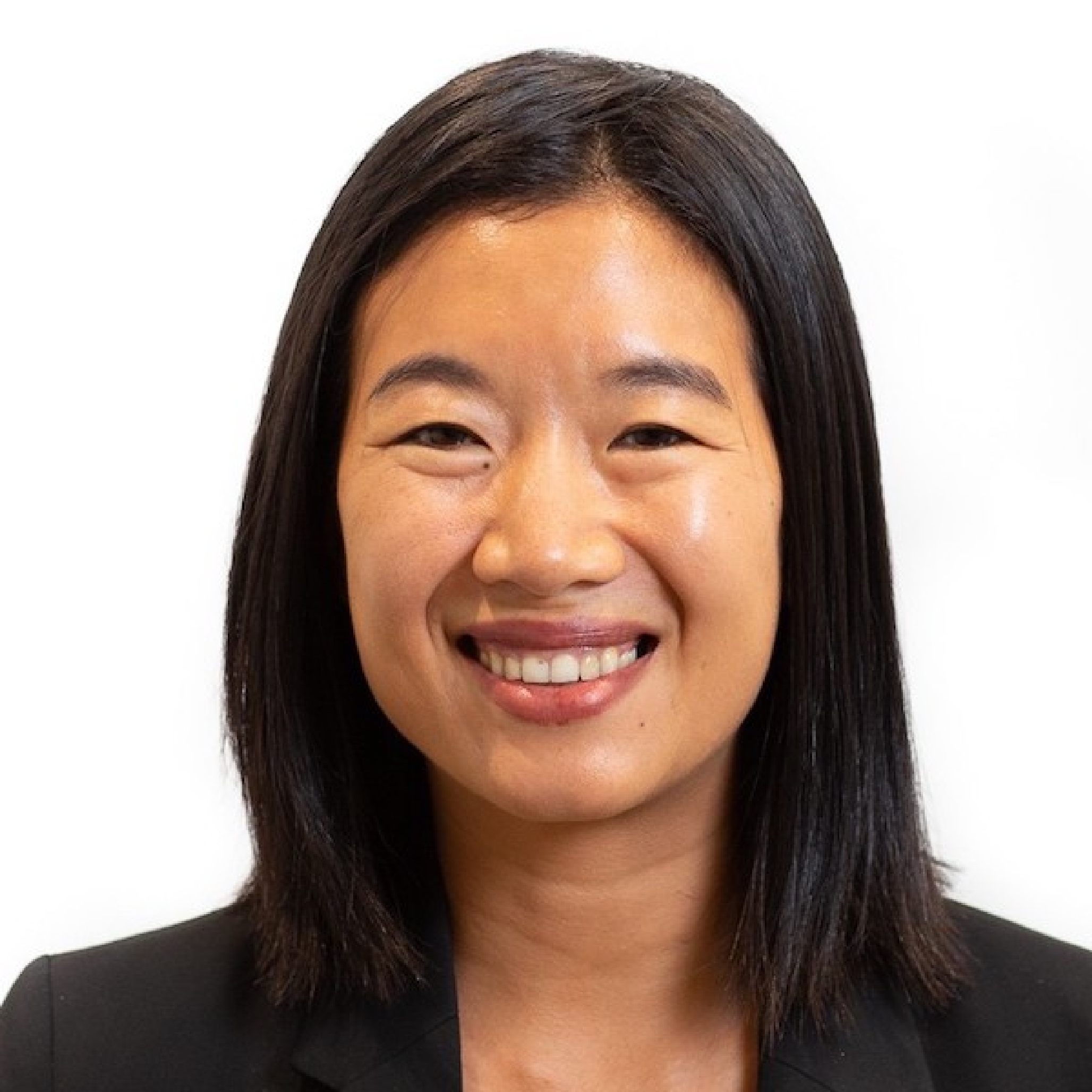 "People perform better if they can focus, but many times they feel that they are stretched too thin due to obligations or legacy projects. As a mentor, I try to push them on the following questions to help them identify opportunities for increased leverage:
What's your most important goal or project right now?
How would you delegate your other projects?
What would be the worst case scenario if you dropped this item entirely?
18. Let's get concrete — what's the context and what are your constraints?
Emma Schwartz joined the Fast Track mentor ranks this fall, and has been a welcome addition. As the VP of Product at Meetup (acquired by WeWork in 2017) and former product leader at Shutterstock and Axios, Schwartz has a passion for building product teams and mentoring women in tech.
And her go-to tactic is to ask questions that help her better diagnose her mentee's challenges and provide tactical support, making sure they walk away with something concrete that they didn't have before they arrived. "Whether that's edits to a deck or a list of tactics, I want them to feel like every session they gain something they can apply in immediately," she says. That intention requires some upfront legwork on her part.
Understand your mentee's expectations, timeline and constraints from the very beginning. Otherwise, it's easy to get stuck in the discourse and run out of time before you get to the tactical, actionable strategies they can implement tomorrow.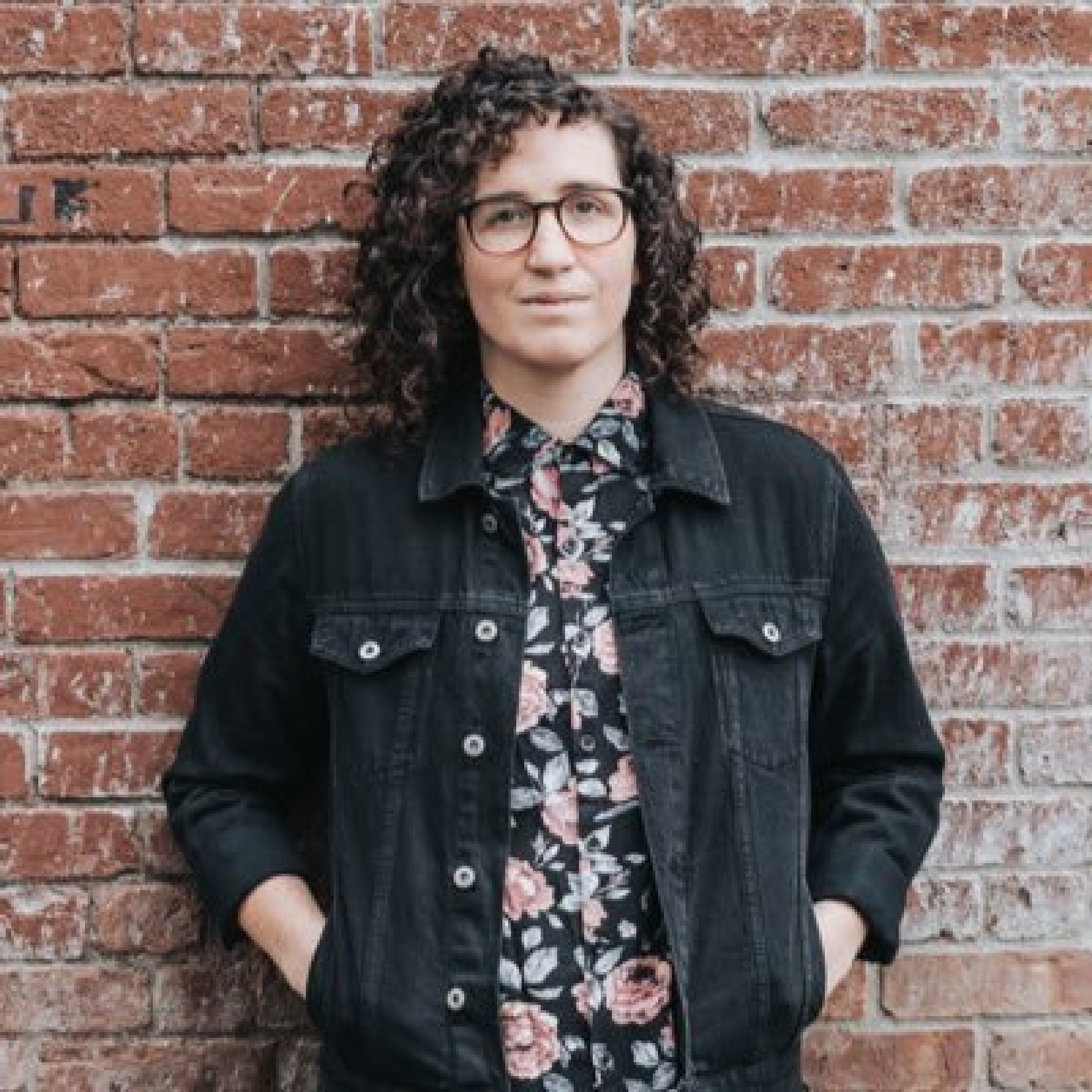 Here are some targeted questions Schwartz runs through with her mentees when they ask for her help to troubleshoot a difficult situation:
Before we dive into tactics, can you give me a quick run through of the context in narrative form?
What do you really hope to accomplish, beyond the surface level output?
What's the timeline for this?
Who at your company is involved with the decision-making?
Are there any blockers that are beyond your control? How much autonomy do you have to solve this?
19. What's getting in the way of your learning?
"In my experience, roles are fulfilling due to the potential and reality of learning, and frustrations are tied to the lack of, slow pace of, or decreased quality of that learning, says Ibrahim Bashir, the VP of Product at Box, a former veteran of Amazon (where he sharpened his acumen for launch strategy) and a member of First Round's Expert Network.
"I try to drill down into what folks thought they'd be getting out of a role when they took it, and what has changed that's still keeping them engaged. It's an attempt to contextualize the issue and understand whether it's a symptom of a larger problem, a recurring theme or a one-off, and what attempts have previously been made to address it," he says.
20. How would you perceive this challenge from the outside looking in?
Lumos Labs CFO Tyler Chapman is an operational finance whiz, and he has one more question to add here, one that's focused on getting mentees to see their challenges through a more objective lens. "This question shifts their mindset and helps them cultivate a more objective understanding of the challenge and potential solutions," he says.
Mentors, pull your mentees out of the details and the emotional piece of the challenges they're facing and move them to higher ground.
TRY OUT THESE OTHER TACTICS TO LEVEL UP YOUR MENTORSHIP:
21. Go off script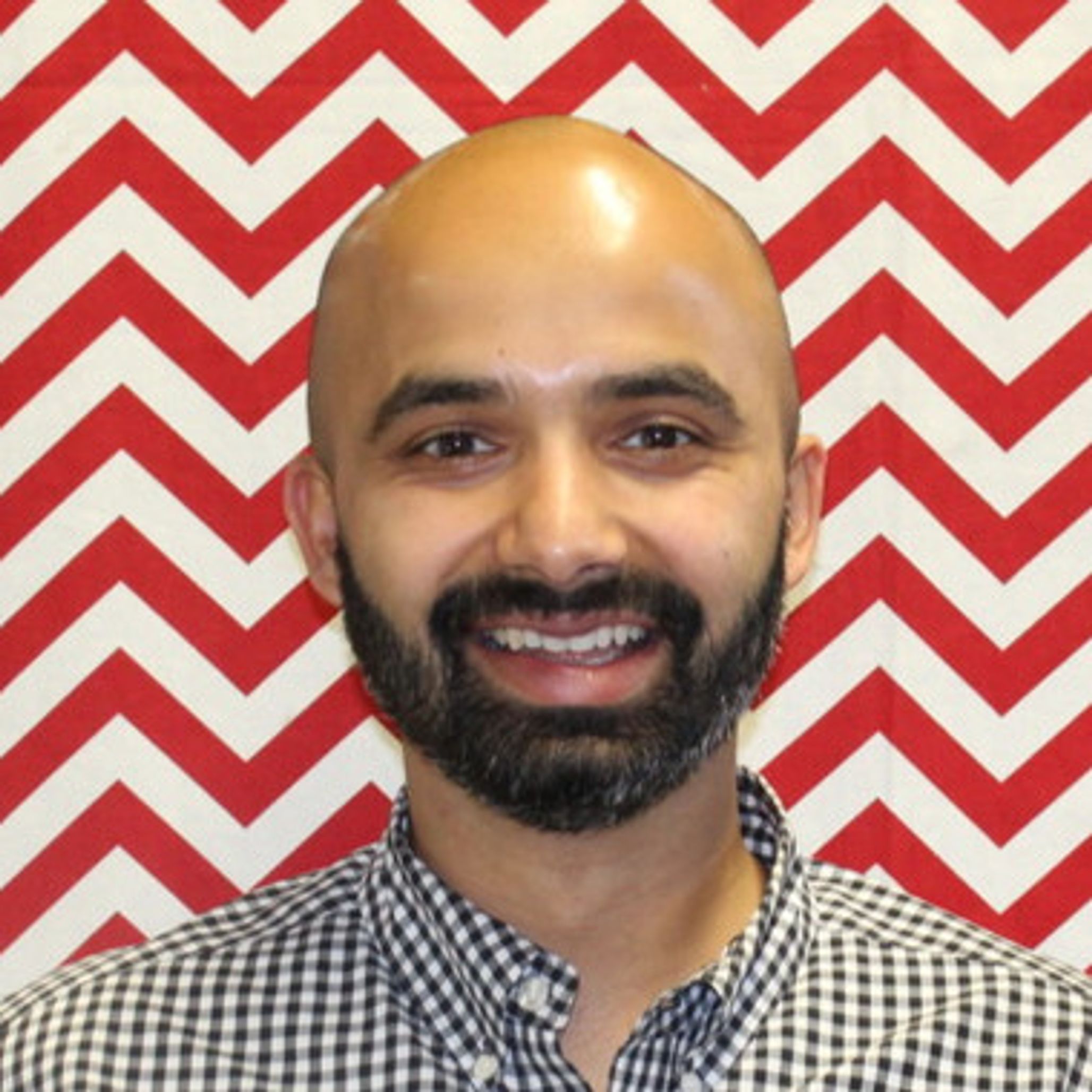 While structure and intention are key ingredients to making mentorship stick, Kash Mathur also likes to go "off agenda" in sessions with his mentees.
Here's why the COO at Chewse recommends this tactic: "I've found it effective to leave some time to ask an open-ended question such as, 'What's been on your mind the last week?' There's always a layer of general stuff, but I'll remain quiet and wait for the real challenges to come out. Often, they end up being very different — and more important — than the pre-planned agenda items we agreed to discuss," he says.
22. Probe deeper when it seems your mentee doesn't know what to ask.
While some mentees come prepared to every session with a laundry list of challenges they need perspective on, others tend to clam up and require a bit more coaxing.
Jan Chong suggested another excellent tactic here to help out: "I've often found that mentees don't know what to ask their mentors, especially if they don't have a pressing challenge they want to immediately dig into," she says. "To overcome that, I'll give some examples of how a mentee might want to use our time together. I'll talk about what I've asked my own mentors, back when I was in their shoes. Or I'll bring up times when I really wished I had someone more senior to consult with."
23. Mentoring a PM? Apply your product lens to your mentee's challenges.
Resident's Chris Maliwat has serious product chops. From Netflix and Skillshare to Warby Parker, Gilt Groupe, and Artnet, he's headed up product at a wide-range of companies. And he quite literally puts these product skills to work in sessions with mentees, even when they bring him people or management problems.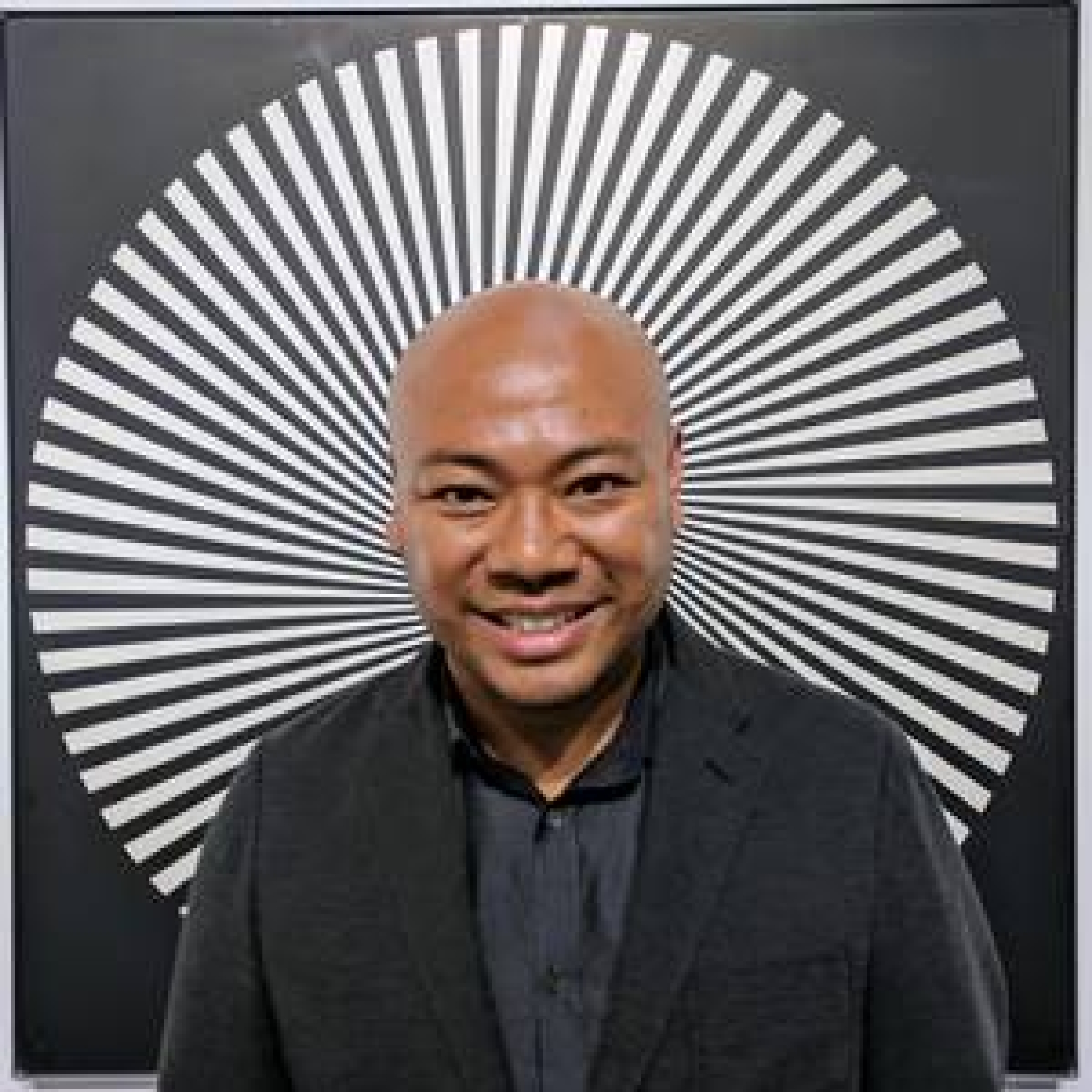 "Apply the same approach to mentee challenges as you would to product problems," says the repeat Fast Track mentor. "I start by breaking down their specific problem into components by defining their objectives and success criteria, writing out detailed user stories and then building a roadmap for execution."
Romy Macasieb also lends his product lens to mentorship. As VP of Product Management at Walker & Company Brands, he's seen firsthand how PMs are liable to walk into a specific pitfall: thinking they have to rough out problems alone. "Many PMs face a similar set of challenges at fast-paced startups. I often hear questions like, 'How do I get my manager to listen?' or 'How do I get the team to focus?' or 'How do I give feedback to a tech lead?'" Macasieb says. "Before drilling into ideas or giving my thoughts on those specific topics, I stop to ask them to tell me more about their manager, the other PMs on their team, the health of their relationship with that tech lead. Here's why:
Product leaders have many super powers, but our greatest kryptonite may be that we try to solve problems on our own. We do better when we turn "How do I…" questions into "How do we…' questions."
Nik Bonaddio also likes to probe the interplay of context and other stakeholders, particularly when it product specific problems. "Challenges in the product world are very rarely substitutional," says the Chief Product Officer at FanDuel, which acquired numberFire, the startup Bonaddio founded using winnings from his appearance on Who Wants to Be a Millionaire?
"Even if I've faced a similar challenge as a product leader, in my experience there's no Allen wrench that can universally solve things. That's because the challenge is never strictly about product — it's often bleeding over into all the other functional areas," he says. "So usually the first place to start with a young PM I'm mentoring is to unpack all of those connections and understand the motivations of the different stakeholders they're working with. And what often happens is that by dint of explaining the situation to a third party, mentees will uncover an insight that they've been missing all along."
24. Take a break.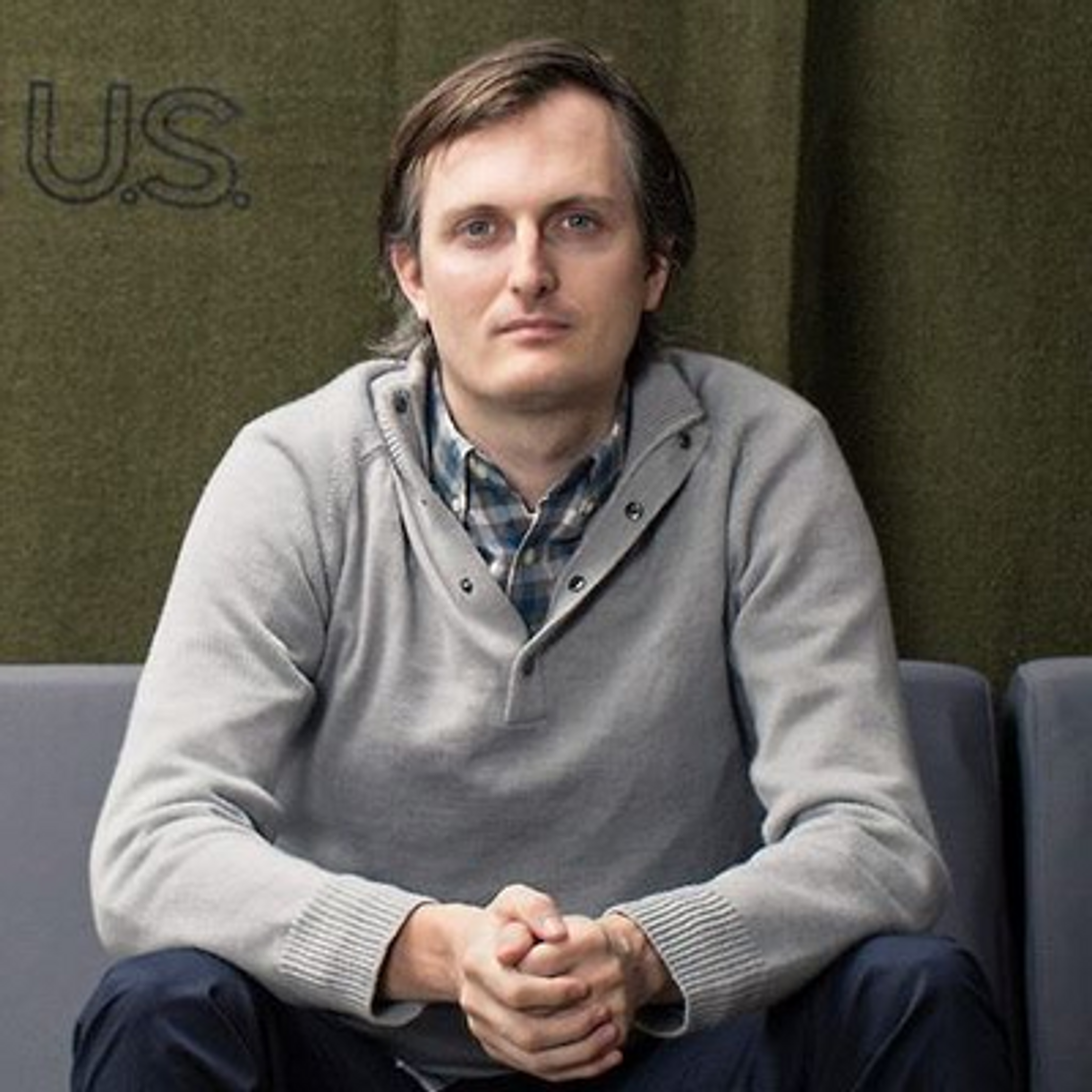 Not every mentorship session will be filled with breakthroughs — sometimes there will be logjams as well. That's why we loved this additional tip from Bonaddio.
"When you're faced with a challenge, sometimes you're in so deep that you can't really focus on anything else. Your aperture for solutions artificially narrows," he says. "So I often recommend we take a break instead of keeping at it. It could be a fifteen minute break for the two of us to talk about something else, or a day or two for the mentee to walk away from the problem in order to get a fresh perspective."
25. Get your mentee to step back and see the why.
This final tidbit of advice for mentors serves as a fitting capstone. For almost any situation that her mentee brings her, Anabel Lippincott Paksoy likes to go back to the beginning.
Paksoy is the former Chief People Officer and a current advisor to The Assembly (and she previously served as a people ops pro at both Twitter and Opendoor). "I like to spend time on the purpose behind a specific problem or situation," she says. "Why are you working on this product or program? Why does your company exist? Why do you think the founder cares so much about this issue? Questions like these always help to put the problem at hand in perspective of the other people around you, which can increase empathy and free up more creative solutions and ideas."
Image by Getty Images / Frederick Bass. Fast Track event photos by Beleza Creative