Imagine an online shopping experience where you aren't left to sift through thousands of products on your own, but rather are personally guided by an incredibly thoughtful customer service rep who anticipates your every need. She connects with you in an unbelievably authentic way, forging a real connection and leaving such a strong impression that years later, she's on the invite list — for your wedding.
For Backcountry, an online outdoor gear and clothing company, this intensely personal and relationship-driven experience isn't a fantasy, but rather a hallmark of their approach to serving customers and building the business.
In fact, multiple Gearheads (the affectionate moniker for their reps) have been invited to their customers' weddings. They also regularly meet up with their customers in real life to go on rides, ski trips or climbs out in the wild. Some high-level executives have flown out to Backcountry's Park City office just to meet their Gearhead in person. In one case, a group of Backcountry customers got together to surprise their Gearhead with a Telluride ski trip planned solely in her honor.
In the age of one-click shipping, automated chatbots and long holds on customer support phone lines, these deep ties and offline connections are impressive. And much of the credit for the Gearhead program goes to Chris Purkey, Backcountry's VP of Sales and Customer Service.
Purkey first set foot in a contact center at the age of 17, after landing a job working the phones for Guitar Center. Although he didn't know it at the time, this launched a nearly two decades long career centered around connecting with customers in speciality retail. After moving up the ladder to run contact centers that grew from 120 to over 700 reps, he went on to head up training, development and online sales for the music retailer before joining Backcountry.
In that time, Purkey witnessed a veritable sea change in the retail world, from the fall of mail-order catalogs to the rise of digital giants such as Amazon. Against this backdrop of shifting industry winds and increasingly impersonal internet transactions, he's managed to carve out a differentiated and highly personal customer service experience that helps Backcountry stand out in the crowd.
In this exclusive interview, Purkey digs deeper into the philosophy behind the Gearhead model, walking through the training, tools and indicators that add up to an approach that strongly resonates with their customers. He details the steps startups need to take in order to provide high-level concierge service in an incredibly human way, offering a different path to success for those unable to match the scale of the more established competition.
THE GEARHEAD WAY: THE JOURNEY TO BEATING SCALE WITH SPECIALITY
While Gearheads were important threads woven into Backcountry's fabric right from the start, the program has morphed significantly under Purkey's direction.
The Gearhead label stems from Backcountry's early days, when the founders started selling avalanche gear out of their garage in 1996 and hired fellow gear enthusiasts to help out. Since then, Gearheads have always been all-around experts in the products Backcountry sells; some are former pro-athletes or even Olympians, but all are passionate about getting outdoors, whether it's hitting the trails in Utah's national parks or skiing a hundred plus days a year.
But before Purkey joined Backcountry five years ago, the Gearhead program was not much different than any other customer service department. With a team that peaked around 200 people during busy season, reps simply reacted to incoming phone calls and chats, handling nearly 600,000 customer contacts a year and making up about 13% of the company's revenue.
Thanks to Purkey's efforts, Backcountry has since blended service and selling by pivoting to a model of proactively building meaningful connections — and it's paid off. The team is now 500 strong at its busiest and is on track to contribute to roughly 30% of the company's revenue after handling north of 3.5 million customer contacts this year, with each Gearhead managing up to 4,000 dedicated customer relationships.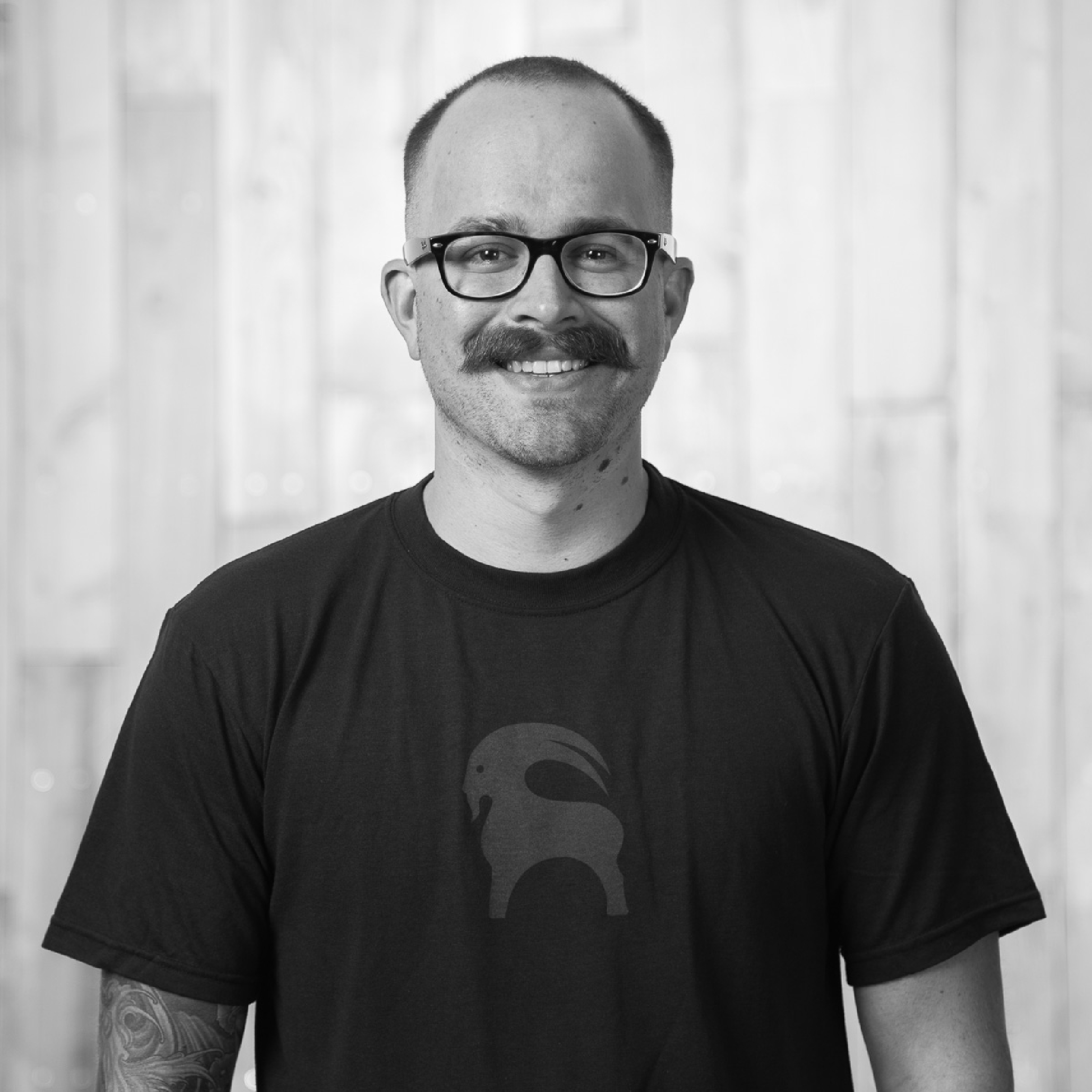 But what sparked this evolution to a more proactive and personal approach? As Purkey tells it, it's a story that's not unfamiliar to Silicon Valley startups: a small, scrappy and mission-oriented operation struggling to beat out a behemoth.
"Whether you're just starting out or you're established but really niche, competing with some of these giants is a daunting and scary notion," says Purkey. "In my world of retail, it's Amazon. They're just eating everybody's shorts right now. They win by reinvesting all of their excess capital and leveraging tremendous scale to have low costs, low prices and massive selection, which is just unbeatable. So we couldn't compete in that way — to win and fulfill our mission of connecting people with their passions, we had to build a completely different experience."
For Backcountry, that meant revisiting some fundamental principles.
"In the early 2000s, many online retailers, us included, had this hypothesis that if they could create a flawless and convenient shopping experience, then they would barely need to talk to customers at all. But for us, that's proven to be a faulty premise. At Backcountry we saw this gap: brick and mortar was outdated, inconvenient and transactional, but shopping online fell down too," says Purkey. "The impersonal and overwhelming experience of wading through thousands of products leads to a paralysis of choice. The takeaway for us was that in today's age, convenience and speed are table stakes. What customers really crave is a human connection and a personalized experience — that's where there's plenty of room to shine," he says.
"We already knew that our repeat customers used Gearheads to shop, but the catalyst was realizing that we're uniquely capable of offering interactions driven by personal passions in a way that places like Amazon are not. When you put together a complete pack for a multi-week backcountry trek, it's an emotional and complicated purchase. So expert guidance and curation from advocates with similar passions is our secret weapon," Purkey says.
You're not going to beat a company like Amazon at their own game. Beat down your own path to win via speciality and authentic service, not scale.
"Whether it's through brand storytelling, discovery-driven buying, or personalized, white glove service, there are plenty of ways to uplevel the customer experience. The next step for us was figuring out how to leverage the Gearhead's unique expertise and translate that both online and offline. Our executive team knew that there was something more to be figured out and it was my job to go out and do it," he says.
As Purkey looked to retool and expand the program, he honed in on the idea of forging unparalleled one-to-one relationships between Gearheads and customers on a larger scale. Startups looking to replicate his approach should rely on these core pillars:
Reach out. "We have a heavily customized CRM tool so Gearheads are able to proactively identify and manage thousands of customer relationships over time," says Purkey. "Those relationships can start in lots of different places, from a courtesy phone call on a first-time order to meeting at an industry event to connecting with people out on the trail. However you can imagine it, start developing relationships and seek out any opportunity to spark a connection with a customer."
Stay in touch. Gearheads serve as advocates to not only support their customers' needs, but to anticipate them. "They'll leave you a voicemail to find out how those shoes worked out. They'll proactively give you gift recommendations because they remember that it's your significant other's birthday next month. A Gearhead will even just check in to see how your recovery after knee surgery is going," says Purkey. "Look for authentic touchpoints to follow-up, add value and have a meaningful engagement, not just make a sale."
Go the extra mile. Gearheads don't get invited to their customers weddings by merely providing adequate levels of service or proactively reaching out. "Gearheads have hand-delivered orders to customers to make sure they get it on time. One Gearhead sent her very own helmet to a customer who broke hers while out climbing. Sometimes we've had to go find the inventory that a customer needs elsewhere — I've taken out my own credit card to buy a pair of pants on a competitor's site before because we were out," says Purkey. "The long-term value of enabling our customers to get outside and pursue their goal or enjoy their trip is the most important thing. If we fail at that, then we've failed them as a business."
There's no such thing as no. Do whatever it takes to fulfill the customer's experience.
For Purkey, these principles represent a significant investment in brand, experiences and relationships to draw people in to participate in Backcountry's space — and he's seeing the results.
"The outdoor market is not growing at a significant rate — if anything, it's shrinking somewhat — but our share of our customers' wallets is continually growing at pretty tremendous rates," he says. "And we're online retailers, not manufacturers or vendors, but hundreds of thousands of people across the country have our goat logo sticker on their vehicle or plastered on their boards and helmets. One customer even got it tattooed on his back. I don't really see that same passion for those bigger companies. I think it's because we're creating an expectation that otherwise didn't exist. People truly want advocacy. They want to be heard and looked after," Purkey says.
No one's going to get Amazon's logo tattooed on their back. Lead with relationships and you'll be amazed at how your customers reward you for surpassing expectations that didn't even exist.
THE NUTS AND BOLTS: THE BLUEPRINT FOR BUILDING AN INCREDIBLY PERSONAL CUSTOMER SERVICE PROGRAM
To dive deeper into how the Gearhead program was overhauled, Purkey shares four strategies that helped reshape Backcountry's customer experience: building a pilot program, refining hiring and onboarding practices, developing robust in-house training and customizing the tools behind the scenes.
1) Start small and experiment with tactics to build your own playbook.
Of course, this approach wasn't an overnight success. For Purkey, laying the groundwork and establishing a solid footing was critical.
"During my first year at Backcountry, all I did was implement best practices. We onboarded a workforce management software, implemented variable scheduling and introduced a new contact center platform to get more efficient," he says. "With that in place, in year two I was given the keys to build a pilot program to improve the model. When you're just starting, you won't know what the workflow looks like or what customers to engage with, so experimenting with a small group is really helpful."
Through trial and error, Gearheads spent months iterating to uncover the tactics that resonated with customers. "We started with 10 Gearheads, Google docs, spreadsheets and a list of 250,000 customers, with a goal of figuring out how to build relationships with them," says Purkey.
From that initial pilot program, he and his team developed a set of guiding principles that have formed the backbone of the Gearhead approach ever since:
Stoke the passion. "We found that when Gearheads shared their passion for getting outside with every customer, it really worked. We call this 'spreading the stoke,'" says Purkey. "Share in your customers' emotional energy and literally get excited with them through tone, language and intent."
Make it personal. "When speaking with customers, the Gearheads who asked questions that uncovered ambitions, needs and aspirations were more successful. It could be getting to the root of why they need new hiking shoes or figuring out what their dream summit is," he says. "Focus not just on selling them something, but rather on bringing their goals to life."
Offer trusted and contextualized guidance. "During the pilot, the Gearheads that shared their experiences, offering advice and connecting people to products, drove a higher customer spend. It's essentially about making the complex simple. A Gearhead is going to recommend the precise tent you need based on the terrain, weather, your experience and the number of people you're going with, all while leaving you out of the weeds," says Purkey. "That guidance can take the form of a product review, a blog post, or a chat or phone conversation with a customer; whatever the medium, it's about infusing your expertise in a relatable, straightforward manner."
Sell through service. "Our customers are either new to an activity and don't know what they don't know, or they're in a rush and may not remember everything. For the group of friends planning a glacier ski trip, the Gearhead takes the time to evaluate their pack list and make sure they didn't forget that extra toe piece for their bindings or a pair of camp booties to keep their feet warm when their boots are drying. A lack of thoroughness and advocacy can make or break these moments," says Purkey. "To take the customer's experience from good to great, you need to make sure you're recommending the right products. The bottom line is that sales reps shouldn't be cash registers. Dig deeper to understand the customer's intent to ensure they get everything they need to experience success."
Advance the relationship. "We quickly found that cold-calling customers without a unique reason for talking to them didn't work. We had to lead with relationships and find out how to be valuable to the customer in a really human way," says Purkey. "If a customer is training for an ultra, the Gearhead will check in a week before to see how they are feeling about their race or even afterwards on how they did. Or it might be just sending words of encouragement ahead of a big job interview or calling to say happy birthday," he says. "Extend your definition of customer outreach to support 'life moments,' whether they relate to your business or not. It's about discovering the right reasons to continue conversations."
Leave a lasting impression. Bring your value proposition to life by showing your customers what you can do for them. "For us, this means 'Don't talk about it. Be about it.' Being active yourself and actually going the distance for your customers instead of just talking about how the company values them is what matters. That's what's going to drive repeat purchases or word-of-mouth recommendations," he says.
Don't lead with sales or an agenda. Lead with what will help you build an authentic connection to the customer.
2) Put passions and customers at the center of hiring and onboarding.
After solidifying the tactics that would make the Backcountry customer experience sing, Purkey set out to replicate the pilot program's initial successes by stepping up hiring and fine-tuning training.
Backcountry flexes up and down the Gearhead program throughout the year, but it never compromises on the quality of its hires.
"We'll hire, roughly, 200 additional Gearheads through the months of October to March to meet our seasonal demands. Over the years, we've found that our ideal candidate is conversational, organized, enthusiastic, empathetic and above all, passionate about the outdoors," says Purkey. "We actually baked that last one into our requirements — Gearheads need to be experts in two of the categories of gear we sell, ideally in summer and winter to balance out the seasonality of our business. To create a truly differentiated experience, you can't have just anyone selling your products and serving your customers."
Here are a handful of interview questions Purkey relies on to sniff out the characteristics that make a good Gearhead:
What are you passionate about?
What categories that we sell are you most knowledgeable about?
What was the last great service experience you received and what made it great? What about the last one you provided?
Tell me about a time when a customer tested your patience and how you reacted to it and turned that situation around.
What was the last trip or adventure you went on? What should I know if I were to go on the same trip?
What is your favorite piece of gear? Why? (They should be able to articulate the benefits and features of that product, as well as use scenarios)
How have you handled customer price objections in the past?
Once hired, Gearheads go through a three-week onboarding process with a dedicated theme for every week:
Week 1: "The first week is very systems-oriented. We're training them on our order management system, teaching them how to do returns and getting them going on our CRM tool because there's a lot of customizations to learn," he says.
Week 2: "The next week is centered around teaching Gearheads how to strategically build and service a customer base. It's focused on soft skills, communications and relationship building rather than pure sales tactics," says Purkey.
Week 3: "The final week of onboarding is what we call a 'nesting environment.' The new Gearheads are live and taking customer interactions, but they have a dedicated team of trainers who are there to support them and guide them through those conversations. After that, they're effectively are handed off to their sales manager."
Be as thoughtful and rigorous when hiring your customer service and sales reps as you are when you're hiring engineers.
3) Go deep with in-house — and ongoing — training.
But Gearhead training doesn't stop after the third week because Backcountry has taken the unique approach of putting together a full-time, in-house training and development team.
"As we grew, we realized we had to create the training ourselves because it didn't exist off-the-shelf. So we hired a head of training and now there's a team of dedicated trainers who are focused on different functions. Over the years, different cohorts of Gearheads have experienced drastically different forms of training content as our team experimented to build a playbook that works," says Purkey.
"We made a lot of mistakes along the way. At one point, we shifted our entire training focus to selling and selling alone, really trying to create a pure sales organization and nothing else. It contributed to a slew of problems and regrettable customer interactions. Using our training team to create a hardcore sales environment didn't work out well," he says. "We're still a sales org, of course, but from a training perspective, we spend a lot more time on empathy and collaboration with customers, rather than just teaching people how to be truly effective salespeople."
"For example, our team developed a training session on identifying the customers who might resonate most with the Gearhead relationship. Some still prefer to be self-served instead. So it's about getting better at quickly identifying those people and not trying to serve them with something that they don't want," says Purkey.
Here are three additional Backcountry training practices that stand out:
Digital training. "Onboarding a learning management system (LMS) has been one of the best investments we've made in the training," says Purkey. "We spend a lot of time thinking through how we balance digital learning with hands-on interactive support. Every quarter, we release a new series of modules that are focused on products, systems, process or policies for Gearheads to spend time on."
Hands-on experience. "As a gear company, it's important that our employees have access to that gear. So we built a gear closet, a 4,000-square-foot retail-like space that's fully stocked with the latest equipment. Gearheads can go touch, feel and try on products. They can also actually check them out for use in the field for up to two weeks at a time," says Purkey. "When they come back from using it, they've got an intimate knowledge of the gear, and they're able to translate that back to their customers in a much more meaningful way. They also write reviews or take photos and videos of them using the product, so it's doubling as a bigger content strategy," he says. "You don't need physical products to adopt this approach either. Get creative. You could send your reps to shadow customers or sit with the engineers building the product. It's about bringing another dimension to the sales and customer service toolkit."
Ongoing education. "We give every Gearhead one hour of education a week. We also frequently pull the team together to do weekly sessions or workshops, either getting them up to speed on new tactics or refreshing skills," says Purkey. "For example, a recent workshop was on value prop. It focused on how to communicate the Gearhead value prop to a customer and how to demonstrate it over the first 30 to 60 days, with the objective that, every customer that you connect with knows what you can bring to the table. We'd been testing different processes and structured approaches and put together the best practices to share with the group."
4) Get the right tools, building them if you have to.
Another cog that powers Backcountry's personal customer experience is their heavily customized CRM tool.
"There was no off-the-shelf tool that did exactly what we needed. We chose SugarCRM as our partner, because they got us closest to where we need to go, and we've built on that with custom features over time in a very iterative approach," says Purkey. "Without our customized connection manager tool, I think Gearheads would max out at managing 200 to 300 customers, but they can handle up to 4,000 now. My advice to any company, regardless of size, is to select the tool that will not only meet the foundational and stability elements you need right now, but also allow you to grow beyond that."
With their customized tool at work, Gearheads are able to:
Connect all the dots. "Our tool gives Gearheads a 360-degree view of each customer. We can pull in their size and fit preferences, wish list, order history and activity in our community into the tool. Every indirect or direct action from a customer is a 'hand raise' — and we want to know about it. With the alerts we've set up in our CRM, if a customer is connected with a Gearhead and they do anything with our brand, the Gearhead is notified," says Purkey. "If you ask a question in the community, if you write a review, if you abandon a product in your cart, if you do a self-service return, then the Gearhead knows about it. Of course, they aren't going to respond to every single action — it's about being your advocate, making sure that you've had a fulfilling experience."
Take action. "Gearheads take the time to get to know their customers, uncovering their pursuits and goals. The trick for doing that across the 4,000 customers they have relationships with is that we've added in functionality for Gearheads to leave notes and schedule follow-up calls on an account so they can build out reminders based on their conversations to help anticipate needs," says Purkey. "This can range from things like 'Remember to give you a detailed pamphlet before you go summit Denali in the fall' to 'Send a good luck message before the triathlon.'"
Personalize the experience. "We also developed something we call 'the fitting room.' Gearheads can build a custom shopping engine for their customers based on a generic or a specific need," says Purkey. "Say you were going mountain biking for the first time, and you're exploring what accessories or outerwear you should buy. Your Gearhead proactively builds you a fitting room that gives you multiple options of tops, bottoms, shoes and helmets, with specific notes on each product and why she recommends it," he says. "We've also built out more generic fitting rooms based on category of trips or adventures, and we can leverage those for storytelling throughout our site."
USING THE RIGHT YARDSTICK: HOW TO MEASURE RESULTS IN A CUSTOMER-CENTRIC WAY
Outside of the training and tools, measuring a Gearhead's success also plays a big role in Backcountry's approach.
"Customers who engage consistently with Gearheads have a lifetime value that's 50% higher than a typical customer," says Purkey. "And a lot of that has to do with how we evaluate, incentivize and reward our reps. Success for Gearhead is knowing their customers, mapping their needs and ambitions, and finding ways to fulfill them. So when it comes to monitoring that, we look at every data point imaginable. Our ops team consists of MBAs, Amazon alums and former Bain consultants. As a result, we love data — maybe a little too much," he says.
Here are three strategies Backcountry used to evaluate the impact of their new approach to customer service and sales:
Build a control group to understand the impact of a new approach.
As Purkey expanded and experimented with the Gearhead program, he worked with the ops team to create a measurable control study to evaluate progress.
"Every customer that gets connected to a Gearhead has an equal customer match who's placed into control where they aren't proactively helped. We've had a control running for about two and a half years now and it's really helped us understand the influence of every strategic change in direction as we've tinkered with the program," he says. "That's how we've identified leading indicators and ways to measure more qualitative inputs."
The most important thing is to listen to your customers first. Data only solidifies your position and allows you to tighten screws — customer insights are the bedrock.
Create a scorecard that focuses on input actions, not output targets.
"We spun our wheels for years attempting to define a perfect combination of output metrics that would yield a consistent and powerful experience for our customers. We tried to reinforce those with commissions and high-reward incentives; there was a period of time where Gearheads were consistently earning six figures," says Purkey. "But that wasn't the right path for us. It can lead to gamification that puts the customer second, which doesn't scale and isn't what we believe in. We spent a long time afterwards figuring out how to back out of that."
As a result, Backcountry ended up retooling the metrics for Gearheads, building a robust scorecard with both quantitative and qualitative data points and behavioral assessments that focus on the inputs — not the outputs.
"We hold Gearheads accountable to actions and behaviors they control, not the resulting output. They're expected to make a certain number of contacts per day and to have a specific number of customer relationships. We also look at qualitative inputs, which relate back to our guiding principles of how they're making it personal and what steps they're taking to advance the relationship. For each Gearhead, that's all discussed in a weekly conversation with their sales manager, which rolls up to a monthly evaluation and ultimately plays a role in their annual increases," says Purkey.
"However, we do show them their output and how it's trending against previous years or how their peers are doing. We don't ignore the outputs, but we're not holding them accountable to those outputs over time," he says. "And this change in how we're measuring performance over the past year has correlated to recent improvements — we've seen an 20 to 30% boost in engagement with Gearheads and an overall boost in customer net promoter scores."
Align and motivate sales and support to drive customer experience first and foremost, full stop.
Celebrate stories of going above and beyond.
"Outside of comp, we're always looking for ways to put the customer experience front and center in our incentives. Gearheads are always having unique interactions with customers and we encourage them to share those stories with us. Every month, we take the two best story submissions, and we make a big deal out of them by printing the stories out on these big poster boards and putting them all along a wall on our office," says Purkey. "We then send every Gearhead who wins the monthly customer stories program on a 'Gearhead Getaway' trip at the end of the year. Last year, we went to Moab and rented a cabin, went mountain biking, four-wheeling and set up massages to create a rewarding experience for the team."
TAKING A STEP BACK TO SEE THE BIGGER PICTURE
To build a differentiated, blended service and sales experience that consistently wows customers, take a page out of this Utah-based speciality outdoor equipment retailer's book. Focus on creating meaningful connections by leveraging personal interactions and deep expertise in a way that much larger competitors can't. Constantly look for ways to proactively build connections with customers, using heavily customized tools to integrate every data point, capture detailed notes and set personalized follow-up touchpoints. Create a culture where your reps are empowered to go the extra mile, doing whatever it takes to fulfill the customer experience. Start out with a small pilot program that iterates on tactics, training and metrics to fine-tune the playbook that will deliver an experience that resonates with your customers. Consider aligning and incentivizing sales and support around input behaviors that drive value, not output targets that encourage gamification.
"Take a wider-lens view of what success looks like on your customer service and sales teams," says Purkey. "At the end of the day, Backcountry is about inspiring and equipping people to get outside. And we see customers that who have engaged with Gearheads are participating in the outdoor space more than they otherwise would have — that's what a win looks like in my view."
Image by ciud / Getty Images.